An Irish American bishop defrocked for sexual abuse has been named in several suits on the first day of a ground-breaking new child sex abuse law in New York.
August 15 was the first day of a one-year window which will allow victims of child sexual abuse to file lawsuits, regardless of age,  including those victims whose cases had expired under the old statute of limitations. Over 400 lawsuits were filed in the state on the first day,  reports the Catholic News Agency.
Sexual abuse victims in New York were previously required to file civil lawsuits by their 23rd birthdays. Under the Child Victims Act, which was approved in January, individuals now have until age 55, and for this first year of the law, they can be any age.
Read More: Irish American cardinal first ever bishop defrocked in history of Catholic Church
Former archbishop Theodore E. McCarrick, who was defrocked earlier this year for sexual abuse, was named in a number of the suits. 
The 89-year-old  former cardinal and archbishop of Washington, was expelled from the priesthood in February this year, marking the first time a bishop has ever been defrocked in the history of the church.
McCarrick, who in 1990 was awarded the Ellis Island Hall of Fame membership in honor of his Irish immigrant roots, was defrocked, or laicized, from the Roman Catholic Church after being found guilty of decades of sexual abuse of minors and adult seminarians.  According to Susan Gibbe, his former spokeswoman, McCarrick is currently living in a friary in Kansas.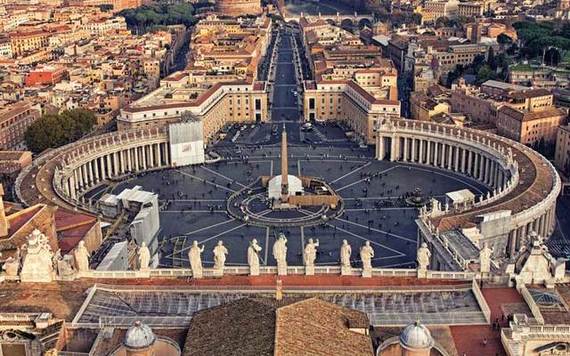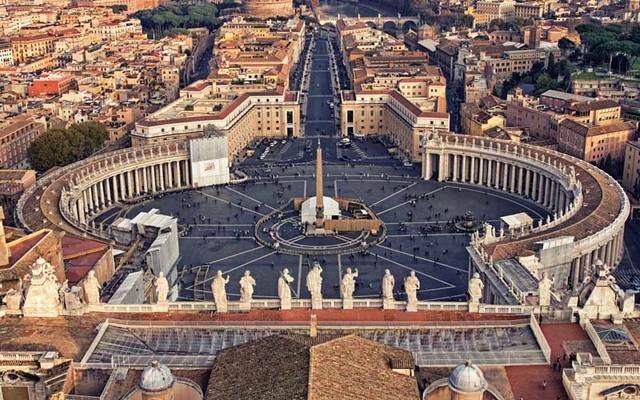 2
James Grein, 61, has filed a lawsuit against the Archdiocese of New York, where McCarrick was serving as a priest when he began abusing Grein at the age of 11. The sexual abuse continued for two decades.
The New York Times reports that  in 1988, when Grein was 30, McCarrick brought him to meet Pope John Paul II. When McCarrick, then the archbishop of Newark, left the room, Grein revealed to the pope, in front of several Vatican officials, that McCarrick has been sexually abusing him since childhood.
"I told him I had been abused as a child by this man, and I need you to stop it," recalled Grein. "He put both hands on my head, and told me he would pray for me."
Nothing else was said or done.
Because his lawsuit claims Grein told the pope about the abuse, his legal team will seek to depose Vatican officials and gain access to Vatican documents.
"The cover-up has ended and now we are going right to the top," said Mitchell Garabedian,  Grein's lawyer, at a news conference on Wednesday. "We are attempting to show that the Vatican knew that McCarrick was abusing James Grein."
Read More: Irish cardinal who covered up for defrocked Cardinal McCarrick gets promotion
According to his lawyer, Grein will also sue McCarrick personally, once a look-back window for abuse claims opens in New Jersey, where Grein claims some of the abuse occurred, The New York Times reports.
A spokesman for the Archdiocese of New York, Joseph Zwilling, said that the archdiocese would "carefully review the claims made in these suits."
He also asked that "people pray for peace and healing for all those who have suffered from the sin and crime of the sexual abuse of minors, wherever it occurred."
Grein said: "It is our chance, our historical gift from God, that we are able to go forward today and get this done."