Conor McGregor may face a ban from the United States if he is convicted of assault of an elderly man in a Dublin pub.
The incident happened last April but the video of the punch and of McGregor being hustled out of the pub by his handlers only surfaced last week.
The gardai (police) stated:"Gardaí are investigating an assault incident that occurred at a public house in Drimnagh, Dublin 12, on 6/4/19 at approximately 2:30pm. Investigations ongoing in relation to this incident and no arrests have been made to date."
3
Read more: Conor McGregor to be charged for sucker-punching elderly man in Dublin pub
While assault is not normally the type of conviction that would automatically trigger a ban on U.S. entry or the revocation of a visa, immigration lawyers say previous offenses can impact a decision.
Speaking to the DailyMail after an earlier incident, Scott Bratton, a partner at Margaret W. Wong & Associates immigration law firm, explained that the MMA fighter would have to be convicted of a crime of "moral turpitude" in order for it to have implications.
An assault with aggravating factors would move it into this realm of "moral turpitude," a legal concept used in the U.S. which refers to "an act or behavior that gravely violates the sentiment or accepted standard of the community."
The concept itself is considered quite difficult to define and to argue but has been described as an "act of baseness, vileness, or depravity in the private and social duties which a man owes to his fellow men."
It is of importance in particular in U.S. immigration law, despite its vague explanation, as to be found guilty of this is considered a bar on your immigration abilities.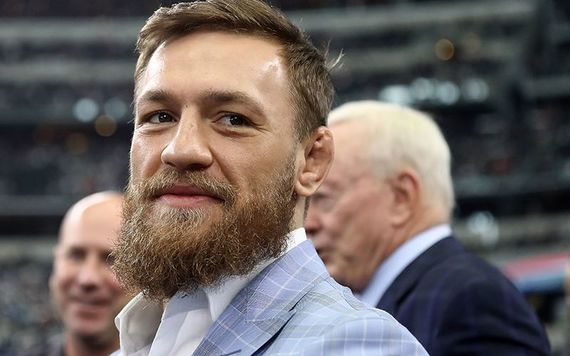 3
WATCH: Conor McGregor filmed hitting a man who refused a glass of his Proper Twelve whiskey
Again, Bratton confirms that waivers could be acquired to reenter the U.S. even if convicted of assault with aggravating circumstances.
It is thought more likely that McGregor's lawyers will look for a plea deal, which would not see any threat to his immigration status and would be structured in such a way that he would have no issues in entering the U.S. in the future.
Unless he offends again.
What do you think? Does Conor McGregor deserve to be charged for punching a man in his 60s? Let us know your thoughts in the comment section below.