Have your say! Which of the IrishCentral Creativity and Arts Awards nominees for the top Irish Community Center or Festival should be the winner?
Learn all about their extraordinary work below, and then head over to our voting portal to cast your vote.
Tickets for this event are now SOLD OUT but you can join us on Facebook to watch it live with TG4. 
Sponsors include TG4, Féile 30, Irish American Writers & Artists, Slane Irish Whiskey, American Irish Historical Society, and Irish Network USA.
Here's a rundown of the nominees representing the cream of the crop in the category of "Irish American Centers and Festivals," sponsored by Féile an Phobail.
Irish American Centers and Festivals
In association with Féile an Phobail 30 Year Anniversary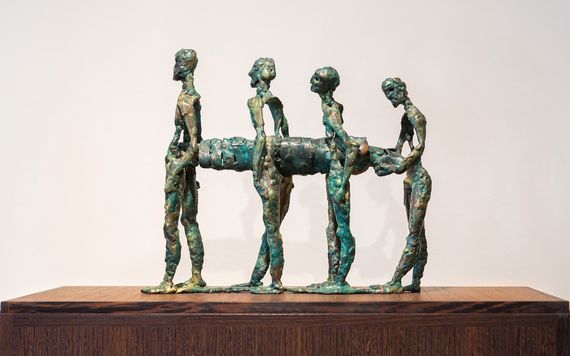 6
Ambitious and unprecedented; a bold plan to bring the greatest collection of artworks in the world relating to Ireland back home for exhibitions in Dublin, Cork, and Derry.
Ireland's Great Hunger Museum at Quinnipiac University in Hamden, Connecticut, is sending its acclaimed art collection to Ireland in 2018. The works will go to Dublin Castle and Skibbereen—diametric epicenters of the Great Famine (1845-52)—for the exhibition "Coming Home: Art and the Great Hunger." The museum's collection, the only one of its kind in the world, constitutes an incomparable direct link to the past of almost 6.5 million Irish and 40 million Irish-American people.
The most prestigious collection of Famine-Related art, 'Coming Home: Art and the Great Hunger', to visit Ireland in 2018 #ComingHome pic.twitter.com/Vl3ayqQxGk


— Coming Home (@ComingHome_IGHM) November 6, 2017

This major undertaking aims to strengthen the deep cultural connection between Ireland and its diaspora by showcasing the world's largest collection of Great Hunger-related art never before exhibited on Irish soil.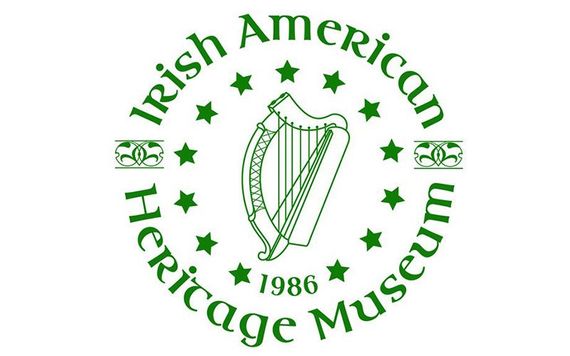 6
At the heart of the state capital, this bustling museum flies the flag for Ireland and Irish America with its packed program of activities, book launches, exhibitions, film-showings, and celebrations.
The Mission of the Irish American Heritage Museum is to preserve and tell the story of the Irish people and their culture in America, inspiring individuals to examine the importance of their own heritage as part of the American fabric.
The cast is in town and getting ready to rehearse. In the meantime here is a small tease for what's to come.

Posted by Irish American Heritage Museum on Dé Luain, 10 Iúil 2017
The first Museum of its kind here in America to have exhibited at the National Library in Dublin, it's unique in its commitment to the basic tenet that preserving one's heritage is vital to providing a cultural and historical foundation to future generations of Americans.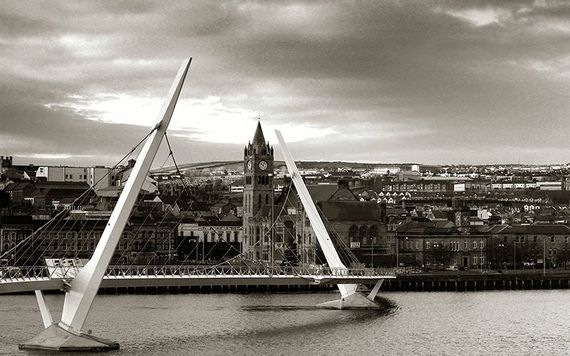 6
An enduring legacy of the life and contribution of Arizona's most famous Irishman Norm McClelland (who passed away in July 2017).
In commemoration of the 20 year anniversary of the landmark peace agreement in 1998, the Irish Cultural Center and McClelland Library are presenting a full season of activities exploring the notion of conflict; its precursors and causes, and solutions to its end. 
Movie time with Maurice Fitzpatrick & @IrishFilmBoard "In the Name of Peace: John Hume in America." pic.twitter.com/NXQQDjvYSG


— McClelland Library (@azirish_library) October 19, 2017

With an overarching theme of Peace and Reconciliation, programming will feature Book Discussions, Lectures, Events, and Films exploring not only the what and why, but where we go from here.
6
Paying homage to Ireland's and Irish America's talented authors, this seminal and fun-filled festival is opening a new chapter in the Irish story on the west coast.
Founded and directed by Irish Culture Bay Area's Catherine Barry, The Irish Arts & Writers' Festival brings together writers and audiences in the historic and intimate town of Los Gatos, CA, an hour south of San Francisco. The town has a 22-year-old sister city relationship with Listowel, Ireland, where the internationally acclaimed Writers' Week has been held for the past 40 years.
We will kick off this year's Irish Writers' Festival on Thursday, Oct. 5th with a tribute to Seamus Heaney! pic.twitter.com/2LDmUoLZin

— IrishWritersLosGatos (@lgirishwriters) September 19, 2017
Last year's 2017 program included a look at Judaism in Irish life and literature, a discussion on women writers from the north of Ireland, a showing of "John Hume in America" and a discussion on new Irish poetry.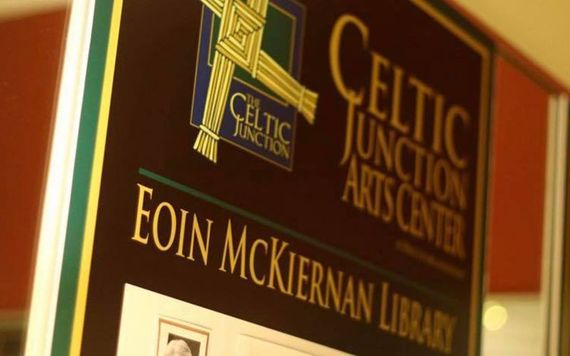 6
As long as the doors of this formidable arts center remain open, we can surely say that spirit of the famed cultural pioneer and transatlantic bridge-builder Eoin McKiernan lives gloriously on.
The Celtic Junction's two performance spaces host concerts, dances and private events while the Eoin McKiernan Library celebrates the legacy of Irish Studies pioneer and prolific promoter of Irish culture Eoin McKiernan. Founded on the McKiernan family's gift of 3000 books from his own library, the collection reflects McKiernan's deep passion for Irish history and politics, the Irish language, folklore, literature and Irish arts.
The McKiernan Library also works to serve the interests of the Irish-American community of Minnesota with a special focus on the Irish arts that are central to the Celtic Junction Arts Center community.
The Celtic Junction was created in 2009 to celebrate and nurture thriving Celtic Arts by supporting local artists and facilitating the education of those arts to the local community.
Tickets for this event are now SOLD OUT but you can join us on Facebook Feb 9 to watch it live with TG4.