Volunteering opportunities in Ireland are aplenty with many great organizations looking for volunteers willing to lend their time to a good cause. 
Looking for a better way to spend your free time rather than endless Netflix binge-watching? Want to give back to your community? National Volunteering Week is taking place in Ireland from May 13-19 and in honor of all the fantastic organizations doing their bit to make Ireland a better place, we're recommending some of our favorite Irish volunteer opportunities.  
Read more: Celebrate the volunteers and community spirit at the very heart of the GAA
Top volunteer opportunities in Ireland
Inspiring the Future Ireland is a free and easy way for thousands of school students and volunteers from the world of work to connect; with volunteers visiting schools, events or networking sessions to speak informally about their career path. 
Everyone's route in life is different but that doesn't mean that your own experience can't help the next generation to find their way and make smart and informed decisions about where they want to go. 
Whether you're an apprentice or a CEO, you can pledge just one hour a year to volunteer in a school near where you live or work to talk to young people about your job and career route.
3
Award-winning Time to Read is a volunteering initiative, developed by Business in the Community and supported by the Department of Education in Northern Ireland. It aims to improve literacy, foster a love of reading and build confidence and social skills of children at Key Stage 2 in local primary (elementary) schools.
It is currently operating in 91 schools across Northern Ireland so why not join this army of over 500 volunteers?
To get involved, check with your workplace about whether they take part (or ask why not!)
Childline is a part of the ISPCC (The Irish Society for the Prevention of Cruelty to Children) and offers support on the phone, via text or through online text for children throughout Ireland. 
The Childline service is staffed by a team of volunteers and staff members who train and supervise volunteers to ensure consistent and high-quality service to children and young people.
No matter your age or background, you can volunteer for a weekly four-hour shift, to ensure children have someone who will listen.  You do not need prior qualifications, and comprehensive training and ongoing support are provided during your duration as a volunteer. 
ALONE provides Housing with Support, Support Coordination, Befriending, BConnect training and technology, and Campaigns for Change to hundreds of older people every week; who are homeless, socially isolated, living in deprivation or in crisis.
Volunteers play a vital and active role in all of ALONE's services and are involved in every level of the organization from supporting visitations to a telephone befriending.  All ALONE volunteers are trained and receive ongoing support from ALONE's staff and experienced mentors.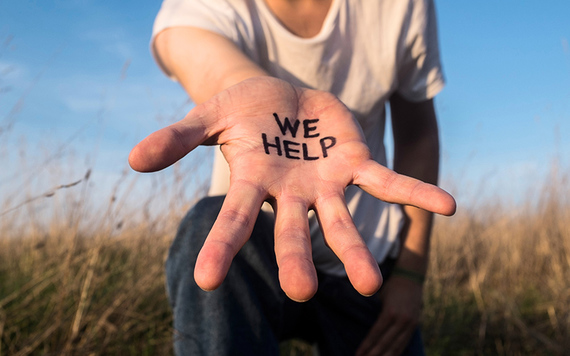 3
Looking for more? You can find the perfect volunteer opportunity for you at Volunteer Ireland, the national volunteer development agency and a support body for all local Volunteer Centres and Volunteering Information Services in Ireland. 
The main aim of the agency is to make sure that everyone who wants to volunteer, can volunteer. You can find your perfect opportunity to volunteer via their search here.
Are you already a volunteer? Have we missed a great Irish volunteering opportunity we should know about? Let us know about it in the comments section, below.