"The Passenger: Ireland" is the May 2023 selection for the IrishCentral Book Club.
Each month, we will pick a new Irish book or a great book by an Irish author and celebrate the amazing ability of the Irish to tell a good story for the IrishCentral Book Club.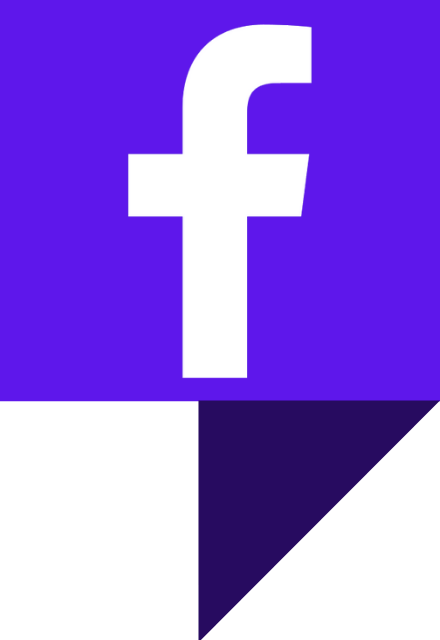 IrishCentral Book Club
Looking for Irish book recommendations or to meet with others who share your love for Irish literature? Join IrishCentral's Book Club on Facebook and enjoy our book-loving community.
Throughout May, we'll be reading "The Passenger: Ireland," published by Europa Editions in March 2022 as the ninth edition of "The Passenger" series.
According to Europa Editions, "The Passenger" series "collects the best new writing, photography, and reportage from around the world. Its aim, to break down barriers and introduce the essence of the place. Packed with essays and investigative journalism; original photography and illustrations; charts, and unusual facts and observations, each volume offers a unique insight into a different culture, and how history has shaped the place into what it is today."
Synopsis of "The Passenger: Ireland"
"The Passenger: Ireland" sets off to discover a land full of charm and conflict, a country that in just a few decades has gone from being a poor, semi-theocratic society to a thriving economy free from the influence of the Catholic Church.
With the 1998 peace agreements, the conflict between nationalists and unionists seemed, if not resolved, at least dormant. But Brexit—with the ambiguous position it leaves Northern Ireland in—caused old tensions to resurface. The Passenger explores their ramifications in politics, society, culture, and sport.
Meanwhile, south of the border, epochal transformation has seen a deeply patriarchal, conservative society give space to diversity, the only country in the world to enshrine gay marriage in law through a referendum. And there's a whole other Ireland abroad, an Irish diaspora that looks to the old country with new-found pride but doesn't forget the ugliness it fled from.
Memory and identity intertwine with the transformations—from globalisation to climate change—that are remodelling the Irish landscape, from the coastal communities under threat of disappearing together with the Irish language fishermen use to talk about the sea, while inland the peat bogs, until recently important sources of energy and jobs, are being abandoned. From Catherine Dunne to Colum McCann, Mark O'Connell and Sara Baume, Irish (but not only) writers and journalists tell of a country striving to stay a step ahead of time.
Included in "The Passenger: Ireland" are "The Mass Is Ended" by Catherine Dunne and Caelainn Hogan; "Bogland" by William Atkins; "An Ocean of Wisdom" by Manchán Magan; "Talismans" by Sara Baume; "Everything That Falls Must Also Rise" by Colum McCann; "At the Edge of Two Unions: Northern Ireland's Causeway Coast" by Mark Devenport; "Suicide of the Ceasefire Babies" by Lyra McKee; "What I Learned on My Trip to Westeros" by Mark O'Connell; "Citizens' Assemblies: Experiments in Democracy" by Ursula Barry; "'It will not be long, love'" by Keiran Goddard; "Irish Rugby Is Different" by Brendan Fanning; "The New Spirits of Ireland" by Mirko Zilahy.
Reviews for "The Passenger: Ireland"
"These evocative, beautifully written essays and photo images are sometimes nostalgic but always clear-eyed, capturing perfectly our contradictory essence: a country that endured 30 years of civil conflict while supporting the same rugby team, whose war songs are cheerful and whose love songs are sad, and where, to quote Colum McCann, 'we make great fun of despair.'" - The Irish Times.
"An 'unrelentingly upbeat' guide to Ireland." - Claire Connolly, The Times Literary Supplement.
"It has a strong focus on storytelling, with pages given over to a mix of essays, playlists, and sideways glances at subcultures and thorny urban issues." - MONOCLE, The Stack
"'The Passenger' readers will find none of the typical travel guide sections on where to eat or what sights to see. Consider the books, rather, more like a literary vacation--the kind you can take without braving a long flight in the time of Covid-19." - Publisher's Weekly
"Fresh and diverting, informative and topical without being slight or ephemeral [...] This supremely well-edited combination of current affairs, journalism, commentary, and fun facts is perfect for our pause-button moment." - Australian Financial Review (Best Books of the Year)
"Tremendously eclectic and classily produced...each volume gets under the skin of a country or a city in a multifaceted way that feels essential in these times of narrowing national horizons." - The Bookseller
You can learn more about "The Passenger: Ireland" here via Europa Editions.