Internationally reaching group's long term goal is to help generations of redheads reach their full potential while ending bullying and rescuing victims of human trafficking.
Imagine you or someone you love lost a child to a kidnapper.
Every year it happens to thousands of families in our nation alone. It happens every day, and most people think it could never happen to them, or that kind of thing doesn't happen in the United States. Sadly, it's not restricted to third world countries. It never has been. I should know; it happened to me. My name is Amanda and I'm the founder of Redheads Unite! I'm also a former victim of human trafficking.   Did you know redheads are worth more to human traffickers? 
Read More: US Photographer travels the world photographing redheads (photos)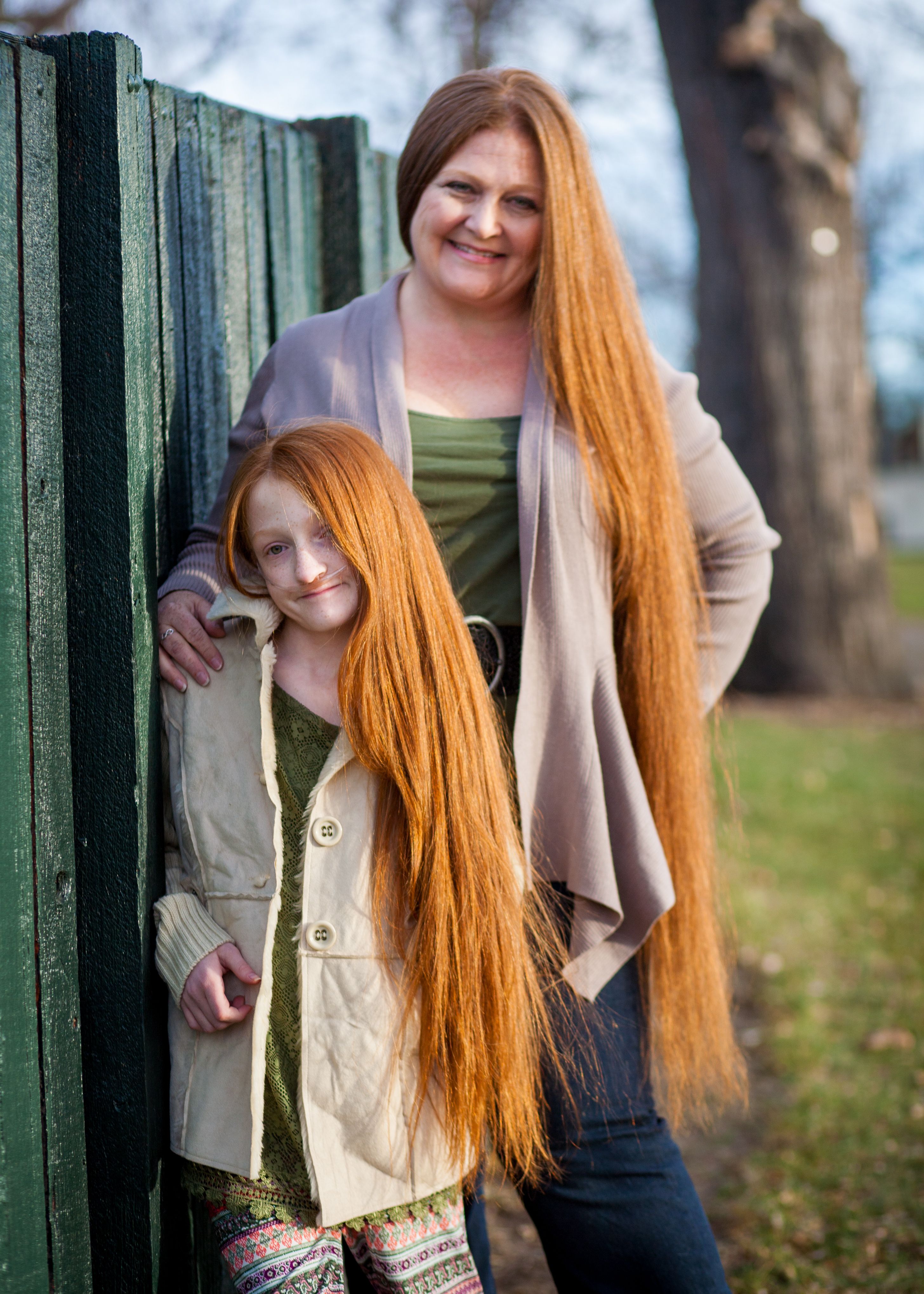 4
I noticed the lack of support for redheads at an early age with the bullying that took place in my school. After escaping from my kidnapper, I also realized that redheads draw a premium price on the black market. Since that lucky escape, I've been determined to find a way to save as many others as possible from that same fate.
Read More: Landmark as first human trafficking case goes ahead in Ireland
How can you be a part of the movement?
An event will be held on July 14th of 2018 in Denver, Colorado.   Attendees plan to fly in from all over the world to participate, but the majority of attendees will come from the state of Colorado.
The event is centered on redheads, (as we draw a premium price on the black market – we're rare and considered exotic in certain parts of the world) but is not limited to a hair pigment. Many redheads are bringing their entire families across the nation. They've already planned vacations around this event in order to support the cause and raise awareness.
The goal of the organization is to show the redhead kids who have been victims of bullying that they have live support, but we also plan to save approximately 100 human trafficking victims for each of the 6 victims that were left behind when I escaped. Some people have told me that it's an impossible task, but once completed, I plan to achieve many more such 'impossible' goals with future events in additional states in the years to come.
4
Redheads Unite is seeking photographers all over the country.
The Book Project was born of this idea - but has evolved. We are actively looking for more photographers who would like to help us with the group and individual portrait photography. Of course it's all going to charity and we can't afford to pay, but we can CERTAINLY afford to advertise.
The photographers who are going to be helping with the project will get all kinds of recognition for the work. If the photos are approved for use, they would be gathered into a collection and published in a book that would help us to build future events that would help rescue more children from Human Trafficking.
Each volunteering photographer whose photos are used will have an entire chapter of the book dedicated to their photos as well as an approved bio and information on how to contact the photographer in order to purchase prints or book a photo shoot with the featured photographer. Each photographer will have a link on the website RedheadsUnite.org under the list of sponsors to their own photography websites.
Read More: First color photos of Ireland taken by two French women in 1913
The featured redheads are REAL PEOPLE.  Redheads Unite! is not looking for hair and makeup experts or immaculate perfection that comes from a high fashion photo shoot. We simply want people smiling, laughing, talking, enjoying their time – all redheads. All real people. All of them just wanting to be a part of something important. What we really want are photos of real people being real people – natural redheads in a natural environment. This project will have far more of a Yearbook feel to it. The photos would be used for social media to draw more interest to the event.
All of the images you see in this article have been taken at the various Colorado photo shoots, but we need more.  We need YOU.
Read More: US Photographer's magical love affair with Ireland
4
Join the cause. 
There are several ways you can participate.  You can donate your skills behind a camera, no matter what your hair color is.  You can participate by helping to organize these shoots between photographers and redheads. Lastly, but certainly among the most important of duties, you can show up to one of the shoots and smile for the camera. We're incredibly grateful to WPPI for providing us booth space in February. With their assistance we were able to sign up more than 100 new photographers interested in helping the event.  These shoots will be taking place all over the country, so stay tuned!
Find out more at www.redheadsunite.org/the-book-project . You can also read the first hand account of being kidnapped by looking for "Detailed Pieces of a Shattered Dream" on Amazon. All proceeds go to help fight human trafficking.
Amanda Blackwood is the founder of Redheads Unite! and author of Detailed Pieces of a Shattered Dream:The true story of one kidnap victim's run for her life.  The book is now available in paperback and Kindle. She may be reached at info@redheadsunite.org. Follow Redheads Unite online or on Facebook. Follow Amanda on Facebook. Join the cause.

This article was submitted to the IrishCentral contributors network by a member of the global Irish community. To become an IrishCentral contributor click here.