The Solace Sunrise Walk 2018 has officially launched! Happening May 19, 2018, and taking place in 11 cities.
Taking place on May 19, 2018, the Solace Sunrise Walk 5K, formerly known as Darkness into Light, will take place in eleven venues across the U.S. and Canada.
This annual fundraising walk focuses on suicide awareness and prevention. The Solace Sunrise Walk is a unique and exhilarating early morning experience, which begins in the darkness, with participants crossing the finish line just as dawn is breaking and sunlight floods in. This event symbolizes the journey of many people who attend Solace House services.
Solace House is opening their second New York Center in Yonkers in the summer of 2018, a testament to their pragmatic success and mission to help people and communities in distress.
"By participating in the Solace Sunrise Walk you are helping Solace House achieve their vision; creating a world where suicide, self-harm and stigma have been replaced by hope, self-care and acceptance," Solace House said in a statement.
Read more: Suicidal and crisis intervention service opens for the Irish diaspora in New York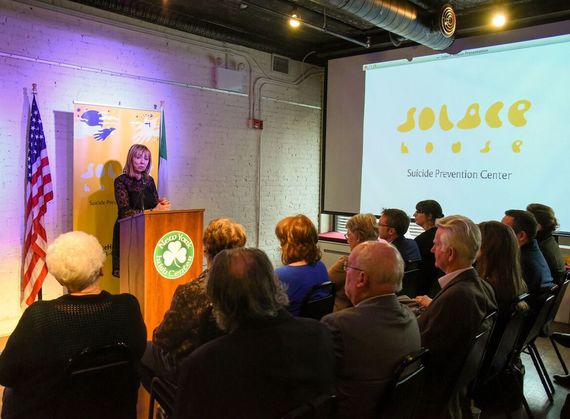 2
"Your involvement means you are supporting your community, the funds raised allow Solace House to expand their services through the provision of awareness workshops and training programs."
"I am overwhelmed by the amount of support we have received since stepping into the U.S. and Canada in 2015," said Senator Joan Freeman, Founder of Pieta House Ireland and CEO of Solace House, Inc.
Read more: Why we need to break the terrible silence that surrounds suicide
"Communities have welcomed us with open arms and are so unbelievably dedicated to the cause. I want to thank all of our committee members, and every volunteer and participant, you have made the walk a phenomenal success and we are so humbled and proud to walk in solidarity with you year after year.
"Thank you for believing in our mission and helping us achieve our goals and prevent suicide."
Online registration and further details are available at www.solacesunrisewalk.com.
For the services provided by Solace House: