Scientists have warned that if their worst case scenario the west coast of Ireland would be left uninhabitable by the end of the century due to climate change.
If the emission of greenhouse gases continue to rise at their current rate then sea levels could feasibly rise by over three feet and violent storms could regularly batter Ireland's scenic Atlantic coast. – leaving
That would leave  the Wild Atlantic Way prone to frequent flooding and disastrous erosion as seas pound the coastline.
The research outlined in Earth's Future – a journal linked to the  American Geophysical Union – was carried out by the European Commission and found the British and Irish coasts would be severely affected by climate change.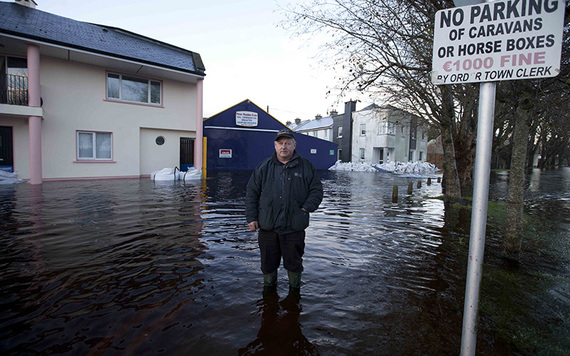 3
The Baltic and Norwegian seas would similarly see dramatic increases in sea level – albeit smaller that those experienced in Britain and Ireland. However, the Mediterranean Sea would be most unaffected.   
Coastal oceanographer and the report's primary author Michalis Vousdoukas warned, "Unless we take different protection measures, 5m people [in Europe] will be exposed to coastal flooding on an annual basis."
Read more: Ireland warned of doomsday sea levels if climate change continues
When the increase in extreme storms is factored in they estimate flood defenses would be pushed beyond their limit.
3
Ireland's Environmental Protection Agency has long warned of the dangers of climate change for the island and have catalogued a number of potential consequences. Aside from rising sea levels, hotter summers could mean a higher number of deaths among the elderly, milder springs could cause wildlife chaos with insects hatching too early for young birds to eat.
Despite this some scientists maintain that the effects rising global temperatures will be felt less in Ireland than in other countries; climate change in Ireland "may be less severe than those expected in other parts of the world," Met Éireann's Seamus Walsh has written.
Here is footage of Inishbofin Island, County Galway, during a 2014 January storm:
Read more: Global warming map shows Sligo, Galway and Mayo underwater by 2100