Up to 300 jobs in the Clare area have been created by the Trump family, and locals warn they will not welcome protestors against the president if he visits.
President Trump is expected to visit his Doonbeg resort in Co Clare during his upcoming visit to Ireland, his first as U.S. president, and a local politician is telling protestors to stay away.
Fianna Fáil councillor Bill Chambers, who represents the neighboring Cooraclare area, said Donald Trump would be a "100 percent welcome" if he stops in Ireland early next month as part of his travels to the United Kingdom and France, the Irish Times reports.
Although Trump's visit has been confirmed by US officials, an official announcement has not yet been made by the White House. He is expected to arrive at Doonbeg on June 5th after a three-day state visit to the UK.
Read More: Ireland should welcome President Trump with open arms when he visits in June
Chambers is urging demonstrators to stay at home.
"They should stay above at home and mind their business because we don't go from Clare to demonstrate above in Dublin against any foreign dignitary that we have differences with. He is the head of the most powerful country in the world and he deserves our respect," he said.
"He has created so much employment here. For the summer season, you have 300 people working at Doonbeg, which is great for the economy of west Clare," said Chambers.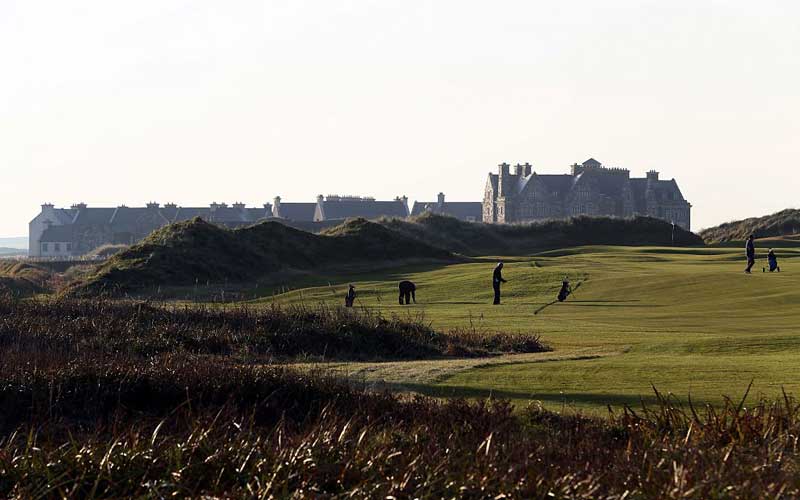 3
"West Clare is kind of forgotten by Dublin and the Government; they are pumping money into Doonbeg. I think we should welcome him with open arms."
Local Councillor Gabriel Keating told the Irish Independent: "There will be a big welcome for Donald Trump when he comes to Doonbeg. He is the President of the United States but he is also one of the biggest employers around here."
He added: "The whole area is steeped in tourism and we need investors like him. He is boosting the economy of the area and will hopefully continue to do so."
Local businesspeople seem to agree with the local councillors.
"It is great that he comes over. Everybody knows him and he has done great things for the village and the West Clare area. He is a godsend for the employment in that area," said Senan McCarthy, owner of Danubio Guest Accomodation.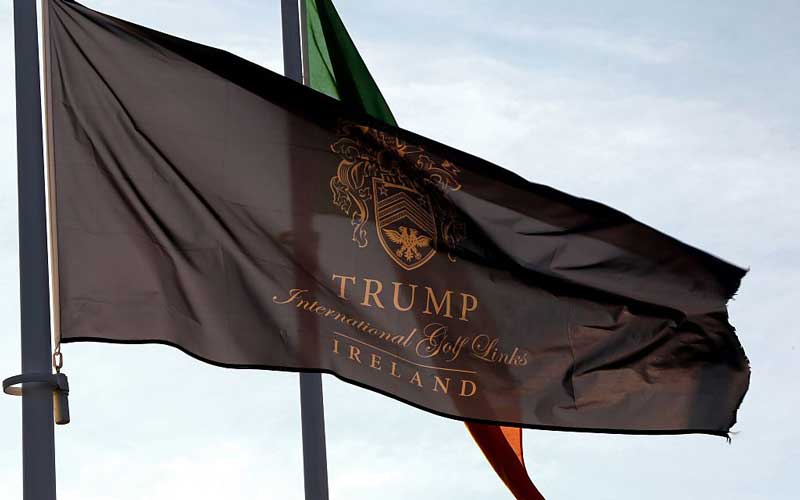 3
He added: "People obviously have the right to voice their opinion. They might not agree with him but they have to respect the office. He should be treated with the same respect as any other president."
Cathleen Whelan, of Whelan's Foodstore and Deli, said that "he is one of the few major employers that is left around here at the moment."
Read More: Trump visit to Ireland may be canceled over disagreement with Irish government
Hugh McNally, owner of the pub Morrissey's in Doonbeg, told The Irish Times: "Through the whole of west Clare he will get an extremely good reception and it will be justified given the level of investment he has made into the area."
"I am welcoming Donald Trump to Doonbeg as the biggest investor into west Clare in the last 10 years. We will be extremely disappointed if there are protests."
Trump purchased the Doonbeg hotel and golf resort in 2014 for €15 million.