Official state apology could be coming as the CervicalCheck debacle worsens
CervicalCheck's scandal in Ireland worsened this week when some 400 women received "inaccurate" letters, just after an independent review of the Irish Health Service Executive's (HSE) relationship with Quest Diagnostics was published.
Read More: Ireland's bravest woman faces deadly cancer battle she should not be fighting
The Irish Times reports that in July, Brian MacCraith, the President of Dublin City University, was commissioned to conduct a rapid independent review of CervicalCheck, Ireland's state-sponsored cervical cancer screening service, after "more than 800 women and their GPs [doctors] had not been informed of their smear test results because of IT failings and human error."
RTE reported that the tests in question "were carried out between 1 October 2018 and 25 June this year and were mainly repeat tests for human papillomavirus (HPV)."
There were additionally 3,215 cases where a patient's results were shared with her doctor, but not with the patient herself.
CervicalCheck had been engaging with the Chantilly, Virginia location of Quest Diagnostics for the lab testing. In his report, which was officially published on August 2, MacCraith said rather than an IT "glitch," there were larger "compatibility issues" between the Irish and American systems, meaning that the systems in Virginia relied on a "manual workaround" leading to "almost inevitable" errors.
In his report, MacCraith noted that women who he encountered were frustrated "not only by delays in receiving their results but more so by the lack of any clarifying or contextual information."
Some women waited up to six months before they received any communication about their test results. This comes after CervicalCheck was already mired in scandal after an audit found the service had issued "false negatives" to scores of women in Ireland, including whistleblower Vicky Phelan.
MacCraith said in his report: "There is an absence of clear lines of authority and clarity of role responsibilities within CervicalCheck."
MacCraith acknowledged that Quest Diagnostics was cleared to conduct the testing on the Irish samples, but the American company's IT systems were never properly assessed to see if they could be integrated with its Irish counterpart.
Among his recommendations in the report, MacCraith said that the HSE needs to amend its management practices with CervicalCheck, adopt a "women first" approach, and work towards establishing a national laboratory for cervical testing in Ireland.
"This will remove Ireland's current high-risk dependence on a single outsourced supplier," MacCraith wrote.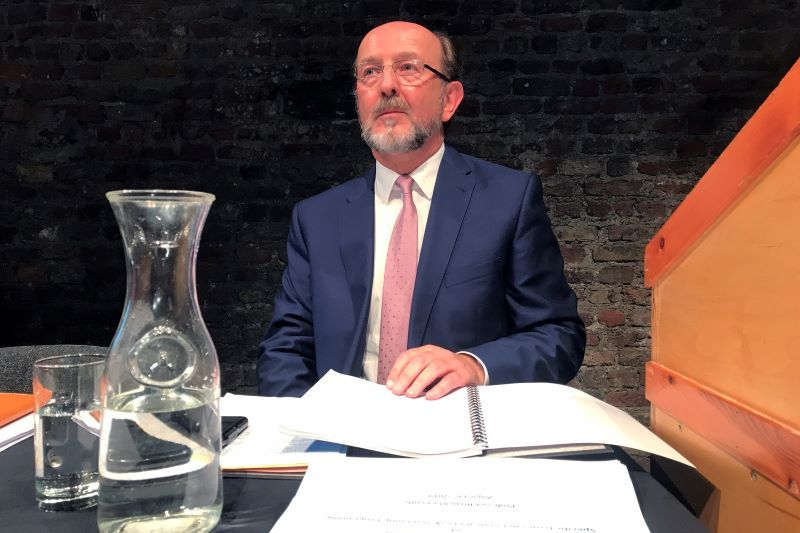 3
Read More: Irish woman dies of cervical cancer after five smear tests gave her the all-clear
HSE's response to MacCraith's report
In response to MacCraith's findings, Paul Reid, CEO of the HSE, said: "I really regret and apologize it happened to the women," adding, "I wish it was different."
Reid said that "a process" has been started to contact all of the women who were affected, stressing that they had been designated as "low-risk cases."
The HSE published a statement which read in part: "While much work and many improvements have taken place in the CervicalCheck service over the past 15 months, it is unacceptable that women should have to wait so long for important information about their health."
"The HSE accepts entirely the findings of the MacCraith Review. The HSE commits to a careful and expeditious implementation in full of each of his recommendations."
"The HSE wishes to reiterate its apology to all of the women impacted by the delays in issuing important information to them. On foot of Professor McCraith's report, I [Paul Reid] have set out a number of immediate actIons including; Strengthening the management, leadership and organisation of CervicalCheck; developing a culture of putting women first; establishing a clinical evaluation and assessment of the women impacted; establish an audit of Quest's IT processes and interfaces."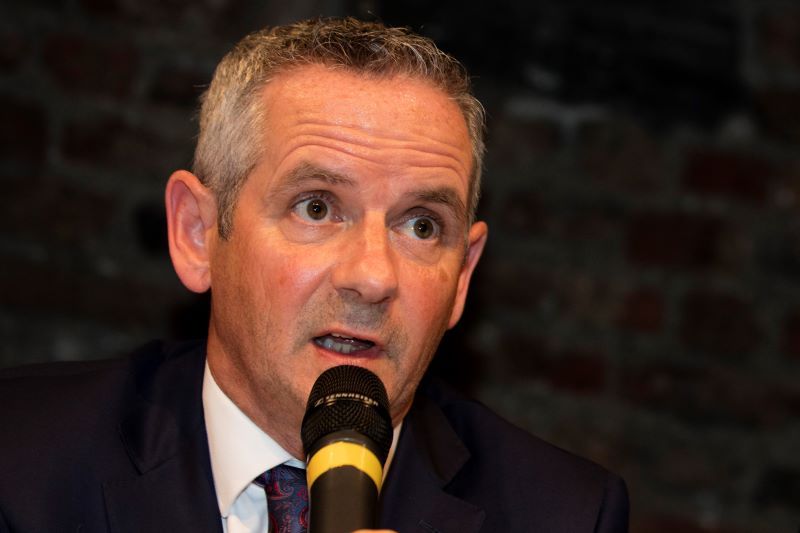 3
Read More: Ireland's Health Service Executive head steps down amid cervical cancer scandal
Further errors
Just days after MacCraith's report was published, The Irish Times reported that the HSE confirmed some 400 women received a letter that "contained an inaccuracy" from CervicalCheck in the past week.
The Irish Times says one woman, who only identifies herself as Ms. Scallion, received a letter on August 6 that was dated for August 1 which read: "Please be assured that as expected your HPV re-test result is unchanged from your original smear test of the above date (July 2018) and remains HPV negative."
Ms. Scallion, however, knows that she is already HPV positive from previous testing.
Ms. Scallion said she believed she received the letter as part of a "mail merge," and that it "looks like an administrative error."
"I just couldn't believe it," she said, "it's just embarrassing that there is yet another mistake and you start wondering what else will happen."
While she said that CervicalCheck "apologized profusely" after she made them aware of the error, she said, "a letter that is meant to put your mind at rest, makes you worry even more."
Of the letters that were sent out, the HSE said in a statement: "we also confirmed that the result of these women's HPV re-test was unchanged 'and remains HPV negative.' However, for some women, this should have read 'and remains HPV positive.' This was an error on our part and we are very sorry for any confusion it may have caused."
"We are nonetheless again very sorry for any confusion or distress this error may have caused. We will be writing to women involved, as a matter of priority, to correct this error. We have already communicated directly with a small number of women who have contacted CervicalCheck on this issue."
Read More: Vicky Phelan calls on medical professionals to be held accountable after CervicalCheck scandal
State apology
In the wake of MacCraith's report, Taoiseach Leo Varadkar and Health Minister Simon Harris met with cervical cancer patient advocates who represent the 221 Irish women whose cervical smear results were read incorrectly, leading to deaths.
In a statement after the meeting, the advocates said: "A full apology is only possible with a full understanding of what one was and is responsible for."
"Today's meeting is the beginning of a new dialogue which is now more properly and fully informed in that regard by the work of people like Dr. Gabriel Scally and, more recently, Professor Brian MacCraith which uncovered the shortcomings that led to this catastrophic systems failure."
A spokesperson for the Taoiseach replied said that Vardkar thanked the advocates for their "extraordinary dedication to ensuring that the full facts about what happened in CervicalCheck is established, lessons learned, changes made and trust restored".
"Plans for further engagement were also discussed including the provision of a State apology to be made when the Dáil returns in the autumn session."