A Catholic school banned a girl from attending her First Communion because she wouldn't wear a dress to the ceremony.
For Cady Mansell, who has a strong sense of fashion, an all-white suit was the perfect choice for her First Communion, a major event for the nine-year-old.
"It kind of sparkles in the sunlight," she said of the suit.
But when her Catholic school found out about Cady's planned attire, school officials told her parents that she would not be able to participate in First Communion with the rest of her class unless she wore a skirt or dress, The Washington Post reports.
When the Mansells insisted that their daughter should be allowed to wear the outfit she picked out for her special day, the argument escalated, and the family pulled their daughters out of the school.
"It made me sad and mad," Cady said. "We should all be equal and wear what we would like."
An official at the school, St. John the Evangelist in St. John, Ind., said it was just a matter of dress code.
"We have a dress code in place for our school. We consistently enforce that," she said. "Oftentimes you'll get somebody who wants to wear sneakers instead of dress shoes, or a purple shirt instead of a white shirt."
Read More: How a little Irish girl forced Pope Pius X to change age of First Communion
The school's dress code states that boys must wear dark slacks and a white shirt and girls must wear a white dress or skirt. The official, who asked not to be named because she didn't make the decision to ban Cady's suit, said that a girl would not be allowed to wear an outfit that fits the boys' dress code.
"Most people have dress codes at work. They have dress codes for other things. They're in place for a reason: so that there's a consistent, uniformly enforced dress code," she said.
The Rev. Sammie Maletta, the priest at St. John the Evangelist, told the family that a deacon at the church could administer Cady's First Communion privately, but that she wouldn't be able to attend the ceremony with the rest of her classmates unless she followed the dress code.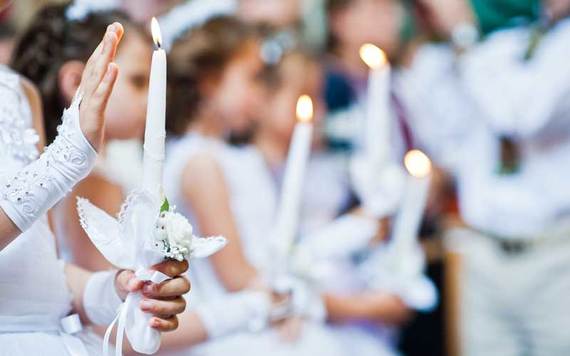 3
Cady was upset by that because she wanted to sit with her friends.
"We couldn't go to the real Communion Mass," said Cady's mother, Chris Mansell. "We would have to wait until all the kids left the building, then come in like a secret. No picture, no anything, like we were ashamed of her. I said, 'That's not an option.' "
Chris, who worked at the school as a teacher's aide, spoke to the principal about the dress code. When Cady's father took her to the rehearsal for the ceremony, Maletta pulled him aside.
Read More:The near disaster of my first holy communion
According to Chris, Maletta told her husband: "You're raising your daughter wrong. You're setting bad examples for her. She doesn't have the brain development and maturity to decide if she wants to wear a suit. It's your job as a parent to say, 'You're not wearing a suit. You're wearing a dress.' If you won't do this, you're raising your daughter wrong."
Maletta declined to comment to the Washington Post on the story.
The family decided to leave the parish, and pulled their daughters out of the school. Chris quit her job at the school.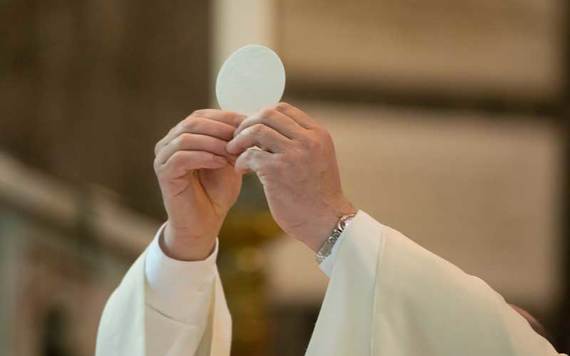 3
"He already said I was raising my daughter wrong and we're bad parents. At that point, I don't want to be in an organization like that," Chris said.
Chris said the matter had nothing to do with Cady's gender identity or sexuality. Cady identifies as a girl. She has short hair at the moment because she donated her hair to Locks of Love, which makes wigs for patients who lose their hair to disease.
Cady's parents enrolled her into a new Catholic school after they left St John the Evangelist. The children at the new school already did their First Communion, so Chris is looking for a church where her daughter can finally take her First Communion.
Read More:Celiacs beware - Vatican bans gluten free communion bread
"I always wanted my girls to make the sacrament in the Catholic Church," she said. "The Eucharist is just something so special. I think when you're a cradle Catholic, it's different. It's in your blood. It's in your roots. I just wanted my daughters to be able to experience that."
Chris has since posted a photograph of Cady in her suit in the Facebook group Pantsuit Nation, a group of feminists who supported pantsuit wearer Hillary Clinton in the 2016 election.
Cady said she enjoyed hearing the responses to her suit on Facebook.
"I really love it," she said, "because then I'm not the only one that thinks girls should wear suits."