The highest-ranking cardinal ever charged with child sex abuse has lost his appeal of his conviction of molesting two choirboys in Australia
An Appeals Court voted 2-1 to uphold the jury finding against Cardinal George Pell, Pope Francis' top financial adviser and the Vatican's former economy minister. He was guilty on one count of sexual abuse and four counts of indecent assault against two boys at St Patrick's Cathedral in Melbourne in late 1996.
The Melbourne Age Newspaper reports that Irish Australian Pell (78) who has spent about 170 days in prison still maintains his innocence. His jail term is for six years and he must serve three years and eight months before he is eligible for parole.
Read more: Defrocked Irish American bishop named in ground-breaking child abuse lawsuits
Barney Zwartz the former Age religion editor stated that Pope Francis "will have no choice but to remove Pell from the College of Cardinals and begin the process of laicization (removing him from the priesthood)."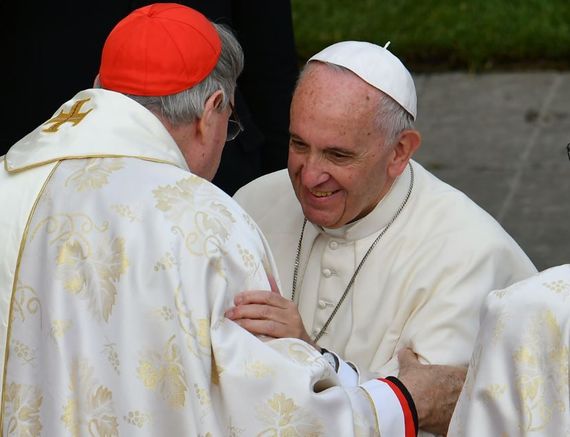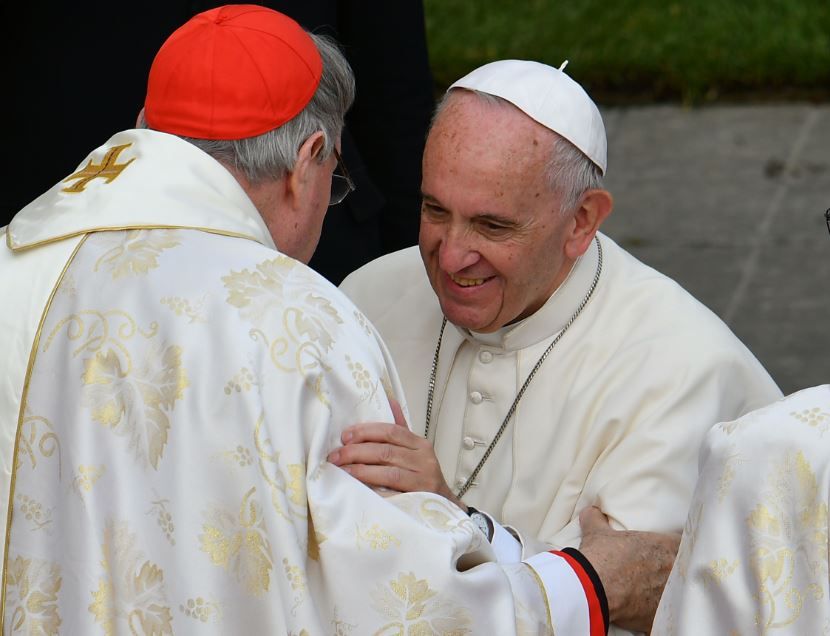 2
The cardinal was the new Archbishop of Melbourne when he abused two 13-year-old boys from St Kevin's College. The two judges who upheld the original court verdict stated that one of the witnesses was particularly convincing in his evidence of abuse.
The decision deals a further blow to the Catholic hierarchy's credibility after years of global revelations of abuse and cover-ups.
Pell was accused of cornering the boys. then aged 12 and 13, in a small room at the back of the cathedral after he caught them drinking the sacramental wine following Sunday mass.
He then forced them to perform a sex act on him. The jury also found Pell guilty of indecently assaulting one of the boys in a corridor more than a month later.
Pell will serve his time in a special protective unit for pedophiles.
Pell had faced a second trial in April on charges that he indecently assaulted two boys aged 9 or 10 and 11 or 12 as a young priest in the late 1970s in a public pool in his hometown of Ballarat. Those charges were dropped.
It is now expected that a process aimed at defrocking him will take place. His mother, Margaret Burke was Irish.
Read more: Archdiocese says Jesuit high school cannot offer Mass after refusing to part ways with gay teacher