Annie Murphy has said women accusing her former lover, Bishop Eamonn Casey, of child abuse have a right to speak out.
Murphy, 70, now living in a trailer park in Riverside, California, told the Irish Daily Star in an exclusive interview that she had heard the story that broke in the last two weeks in Ireland that a niece of Casey, Patricia Donovan, claimed she was raped and sexually abused by him from the age of five.
There have also been reports that four other people have made allegations of child sexual abuse against the bishop who died in 2017.
Murphy told the Star she would never discredit alleged victims although she never heard of any abuse by the bishop in the time she knew him.
Murphy said, "People have to come forward. If they feel that this is their experience, leave me out of it, that's their experience I would never cross over them. Ever. It would be wrong of me to do that"
She added, "I would never say anything about their experiences. My God in heaven, I wouldn't dare.
Read more: Bishop Eamon Casey raped his niece (5) and assaulted other children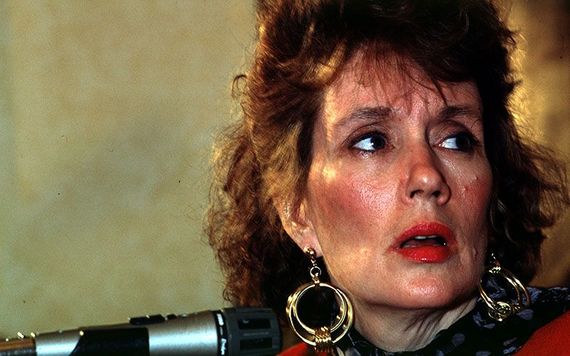 3
"I worked for lawyers, I worked in hospitals. I've come across people that have been abused and it's not a joke. It's a very serious thing and I would be so wrong to do that."
Murphy emphasized, however, that the abuse allegations did not reflect the man she knew and she never had any "inkling" about them.
Murphy had a child, Peter, by Casey in 1974.  The scandal wasn't revealed until 1992.  Peter is now believed to be living in Boston.
Murphy told the Star that Casey was nice in the beginning but he became hard when she wanted to take Peter away. She said, "He didn't want that because he thought it would ruin him and it would get him in a lot of trouble."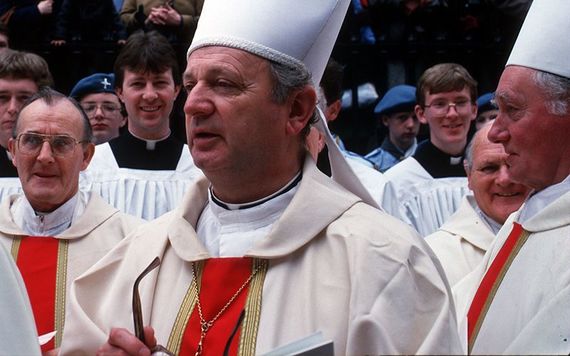 3
Casey's niece, Patricia Donovan, has claimed in the Irish Mail on Sunday that the bishop's abuse of her continued while he was having the affair with Murphy. The paper also revealed the allegations of child sex abuse by four other women.
Peter Murphy, the bishop's son who is now 44, told the Sunday publication that he did not know his father well enough to comment on any allegations of sexual abuse against him.
He said, "What limited time I spent with my father was maybe meals three times a year, so I cannot provide any insight. We just hung out and talked. I don't have any opinion as to what he might have done before in his life."
Bishop Casey was a high-profile personality in the 1970s and 1980s and introduced Pope John Paul II at a Mass for young people in Galway in 1979.
Read more: Secrets and lies from Pope John Paul II's visit to Ireland