Now arrested, Captain William Hughes had been living under an alias, Barry O'Beirne, for 35 years without having made contact with family.
It was July 17, 1983, and Captain William Hughes (31), who had top secret clearance from the US Air Force, was due to fly to Europe to help NATO test aircraft surveillance technology.
However, Hughes never made it to Holland disappearing out of sight for 35 years. The Air Force feared he had fled to Russia and was giving them massive amounts of secret documents.
Worse, after several US rockets misfired on the launch pads they feared the secrets Hughes carried were now in Soviet hands.
In a 1986 Los Angeles Times commentary titled "Sabotaged Missile Launches?" for example, the former longtime New York Times foreign correspondent Tad Szulc wrote: "The French and American accidents are adding up to a bizarre pattern, surrounded by strange coincidences and unexplained events, deeply preoccupying Western intelligence.
"These include the apparent defection to the Soviet Union in 1983 of the U.S. Air Force's leading expert on rocket self-destruct procedures" — meaning Hughes. He was Number One of the Air Force Most Wanted list.
Szulc also wrote "He is worth his weight in gold to the Russians in terms of future 'Star Wars,' if we have them," an unidentified intelligence officer told him.
But Hughes had never flown to Russia. Instead he was living as Irish American, Barry O'Beirne, in California right under the noses of authorities.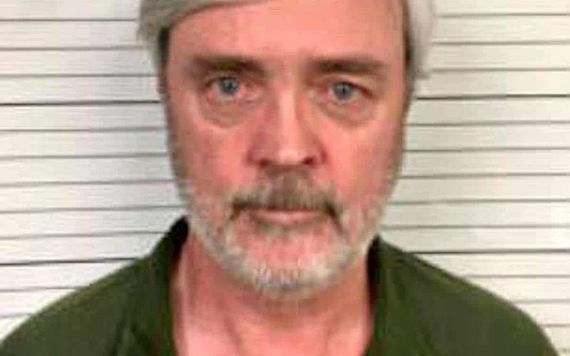 2
He was arrested by Air Force police from Travis Air Force 50 miles from San Francisco. Now aged 66, Hughes lived alone and apparently made no contact with his three sisters.
He told authorities he wanted out of the Air Force and decided to desert and disappear.
Linda Card, a spokeswoman for the Air Force Office of Special Investigations said it was still an active investigation,
"Until we have the whole story," she said, "we don't have the story."
Read more: Cops used genealogy DNA testing to hunt down Gold State Killer