As Dublin's housing crisis gathers pace, a studio apartment has become available to rent where the bed is mounted on top of a closet, all for the princely sum of $770 a month.
Located on Grove Park in the pleasant suburb of Rathmines, only about a 20 minute walk from St Stephen's Green in Dublin city center, the apartment is described as furnished with a "double" (listing's emphasis) bed.
The bed in question is placed on top of the closet and appears not be contained by a safety railing despite hovering several feet above the ground. A step ladder to reach it has been provided, along with other furnishings.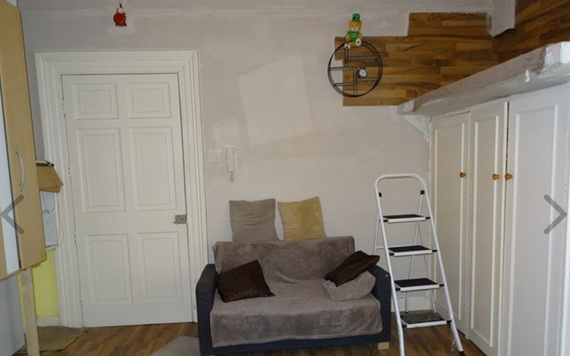 4
Walk in viewings are due to take place this Saturday at 11am and the lease is for a minimum of one year.
Realtors Bennetts described the apartment as a, "Studio flat in this period property. Electric heating. Shared use of washing machine & dryer. Accom: Kitchen / living room / bedroom (All one room) and shower room. Suitable for one person. Close to Rathmines village. Only a short distance to City Centre."
Bennets could not be reached for comment.
Read More: Construction kicking off, but Irish still suffer from housing crisis 
Rights2Homes co-founder Brian Reilly told IrishCentral the listing was an example of a "desperate situation… becoming worse by the day, forcing some unfortunates into homelessness while others are left with little choice but to consider renting something ridiculous like this and at exorbitant rates.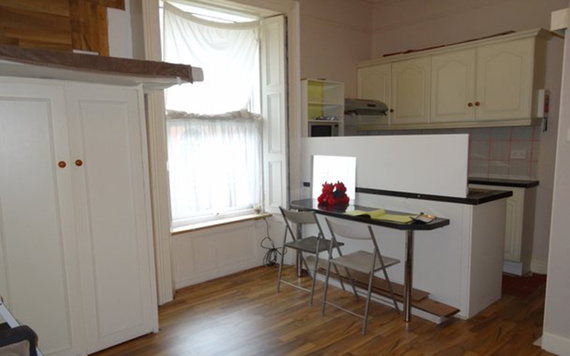 4
"We are now facing a socio-economic disaster, north and south of this country, the likes of which we've never seen since the Great Famine."
Rates of homelessness, especially in Dublin, continue to break new records: in April the number of children in emergency accommodation in Dublin hit a new high of 2,137 and this week it emerged that 200 people were sleeping rough in the capital - also a record.
Read more: Ireland's housing crisis is growing worse - for buyers, sellers and renters
The Department for Housing said there had been an "unprecedented increase in the Government's social housing investment program to [$6.33 billion] to deliver 47,000 social homes".
They added that, "Significant additional resources for tackling homelessness are being delivered under Budget 2017."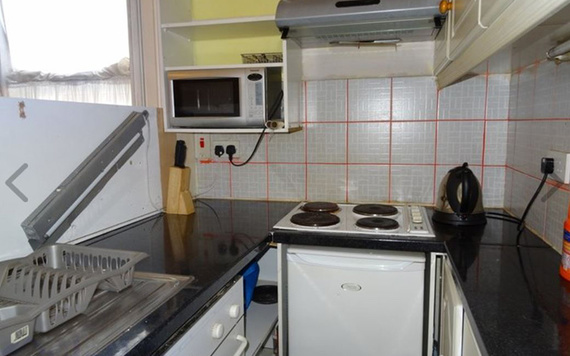 4
But the crisis has become so bad that the OECD warned recently that another property bubble is forming - many house hunters believe it's already formed with average rent currently 13% higher than at its previous peak in 2008 and still climbing.
"It's impossible to find a place to live in Dublin at the moment. You turn up to viewings and there are 30-40 people already waiting outside. We've often been in situations where people would try and outbid other people," Karl Picard, a student at the Dublin Institute of Technology, told Thomson Reuters."The quality of housing is atrocious. People are trying to make money off people's hardship. You'd end up living like fish in a barrel."