Shamrock Love's 3-Legged Charity Race requires both skill and balance as racers are tied together in teams of two and asked to move at a steady pace along a 2.6 km city route. Sponsored by Guinness, there are five pub pitstops along the way where racers drink one small (½ pint) beer.
It's a simple recipe. Take a time-honored race and five classic Copenhagen pubs. Mix with some velcro leg ties and plenty of fun-loving revelers. Then sprinkle with some heart-warming appeal and a bit of craic, and you have the makings of the perfect way to celebrate the Irish national holiday, St. Patrick's Day.
Started in 2001 as "just a bit of craic", the 3 Legged Charity Race kickstarts the city's St. Patrick's Day celebrations and brings everyone together for a fun-filled afternoon. Since becoming a fundraiser in 2007, the race has donated 600,000 DKK (around €80,600 or $86,100) to various charities. Last year, the 3 legged race returned after a two-year break and there were lots of changes. From early registration and Velcro leg ties to a new start location and timing system, these changes only made a great event even better.
Registration for this year's race opened on 1 March and with over 60 teams registered and a 100-team limit, anyone wanting to join should sign up soon. The current list of registered teams includes long-time racers Team Tutu, Brothers in Arms, and Team Looney, as well as last year's winners the Gentle Ms who completed the route in just 20 minutes 21 seconds. Also registered are last year's slowest team, SPS 1, who finished in just under 8 hours.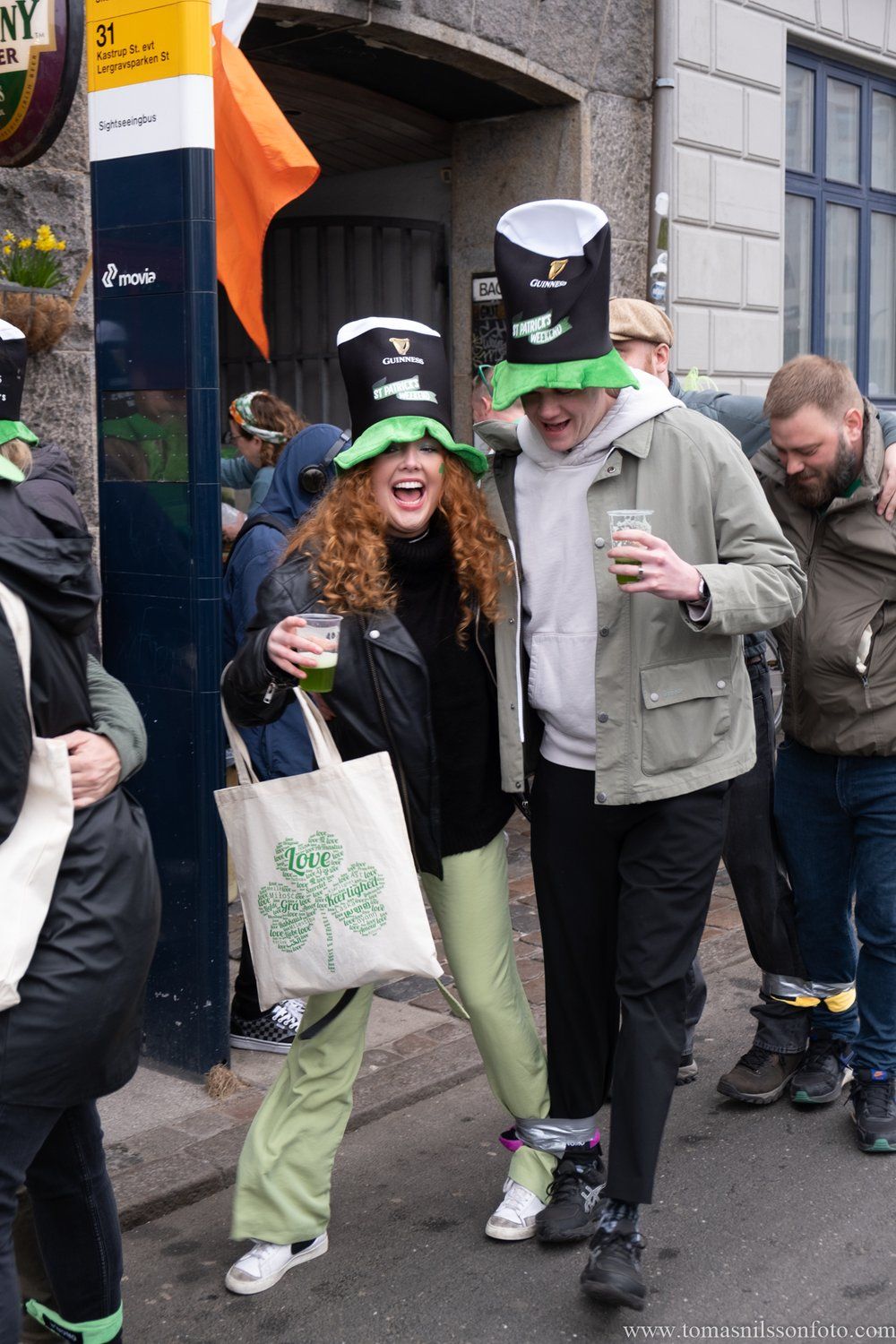 4
They come from near and far...
There are plenty of teams flying in for this year's race including teams Shamrock Shorties and Guinness Guzzlers who were the first teams to register. According to Stephanie Johnston-Pearce from the Guinness Guzzlers:
"There's four of us traveling to Copenhagen for the weekend- my husband and I are coming from Oslo while my sister and her boyfriend are flying in from Manchester. It's my birthday on the 18th so we LOVE making a full celebration of it with St Patrick's Day. We just found out about the 3 Legged Charity Race - so cool and super exciting! We can't wait!"
Another team who also happens to be flying in from Manchester is Who's Your Paddy? According to 3-legged racer Katy Ej:
"We're coming over from Manchester for the 3-Legged Charity Race. I have done it a couple of times in the past and absolutely love it."
3 legged legends
While the 3-Legged Charity Race is just one part of Shamrock Love's fundraising, it's also the most impactful. According to race organizer Siobhán Kelleher-Petersen:
"Since 2007, we've raised 600,000 DKK (around €80,600 or $86,100) and the racers' donations have been a massive part of that. We're thrilled to see so many teams return year after year. And of course, our first-time racers. Old friends and new. Sure, isn't that what St. Patrick's Day is all about."
Even if you don't fancy getting 3 legged this St. Patrick's Day, you can still be part of Shamrock Love and help raise money for this year's charities.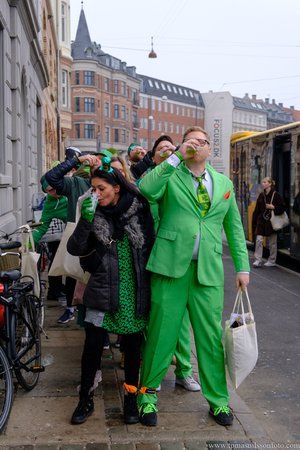 4
Having the craic and raising some cash
Shamrock Love is accepting donations from the public and volunteers will also be selling Shamrock Love tote bags and other St. Patrick's Day merchandise at the start and finish of the race. Thanks to Guinness sponsorship, all money raised will be given to three charities— one for each leaf of the shamrock and one for each leg of the 3 Legged Charity Race.
In Denmark, Shamrock Love supports Danske Hospitalsklovne, who visit children in hospitals and institutions, creating unforgettable moments full of play and smiles. The second charity is LauraLynn - Ireland's only children's hospice who provides palliative care and support for children with life-limiting conditions and their families. Shamrock Love's third charity is a grassroots NGO in Cambodia. CCAFO run a village-based preschool program and English language projects.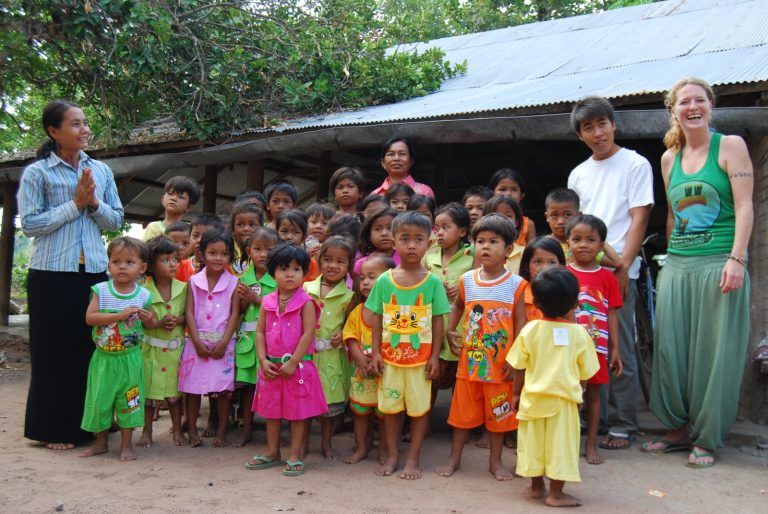 4
According to Siobhán:
"Everyone who enters the 3-Legged Charity Race or donates to Shamrock Love is helping to make a difference. For instance, in 2016, our donation was used to build a classroom in southern Cambodia and this year CCAFO needs our help to build another one. So, whether it's building a classroom in Cambodia or helping support sick children and their families in Denmark and Ireland, all donations matter and we're grateful for everyone."
This year's 3 Legged Charity Race starts at 14:00 from Kennedys Irish Bar and from there passes through The Shamrock Inn, Pub & Sport, The Globe Irish Pub, and the finish line at The Dubliner. Prize giving will take place on stage at the Dubliner at 15:45.
Want to know more? Read all about the 3-Legged Charity Race and Shamrock Love at www.shamrocklove.com. 
This article was submitted to the IrishCentral contributors network by a member of the global Irish community. To become an IrishCentral contributor click here.