An Irish castle dating back to the 18th century is for sale in Dublin for €2.95 million ($3.16 million). 
Clonskeagh Castle is a hidden gem in south Dublin, tucked away on an elevated site and enjoying privacy from its surrounding neighbors. 
The seven-bedroom home is steeped in history and boasts ties to the unsuccessful rebellion of 1798. 
Clonskeagh Castle was built in 1789 by Henry Jackson, a prominent member of the United Irishmen who was forced into exile shortly before the rebellion began. 
Jackson built the castle on 41 acres of land, placing the building on the southwest corner of the site to ensure spectacular views of the Dublin Mountains. 
Jackson eventually relinquished ownership of the castle in 1811 and gave it to George Thompson, who added two three-story towers to accommodate his large family. 
Today, the castle is set on beautiful mature gardens measuring 0.5 acres and boasts private parking for several cars.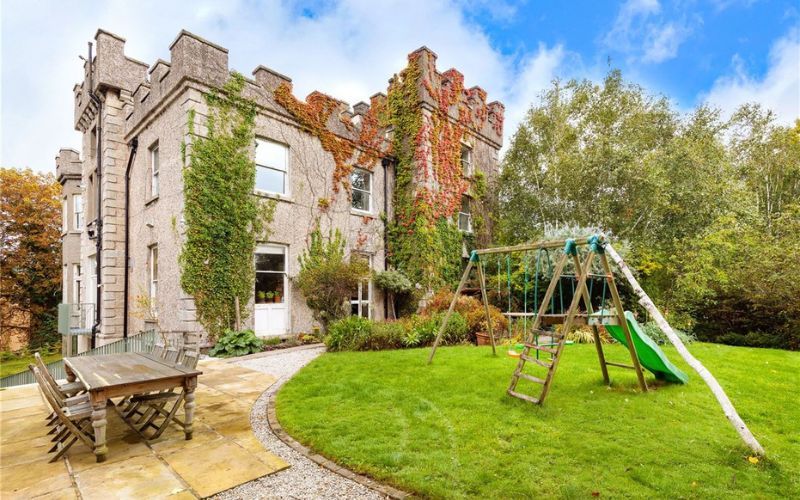 5
The exquisite property stretches over 6,670 sq ft and boasts a stunning entrance hallway offering access to several elegant reception rooms.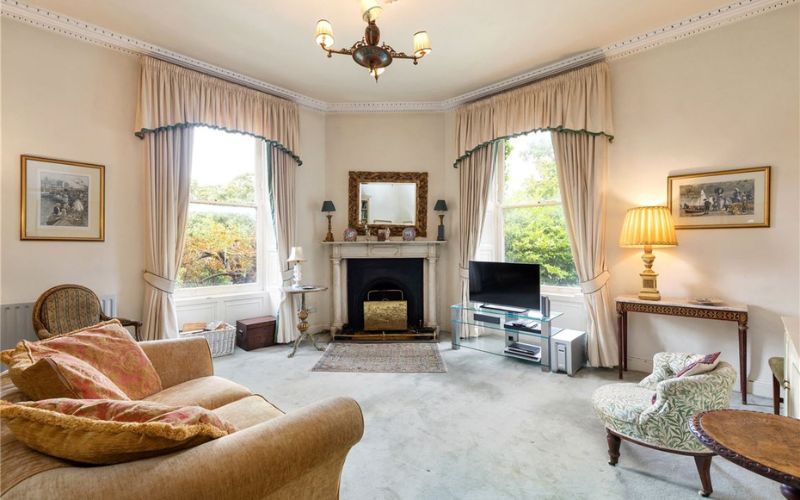 5
Upstairs, a magnificent split landing offers access to an abundance of stylish bedroom accommodation.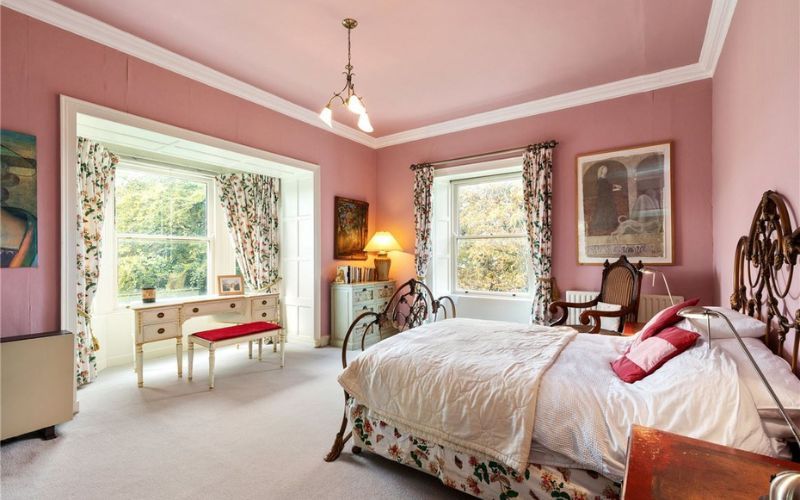 5
The house's kitchen has also been refurbished to include a variety of modern appliances while maintaining its traditional appearance.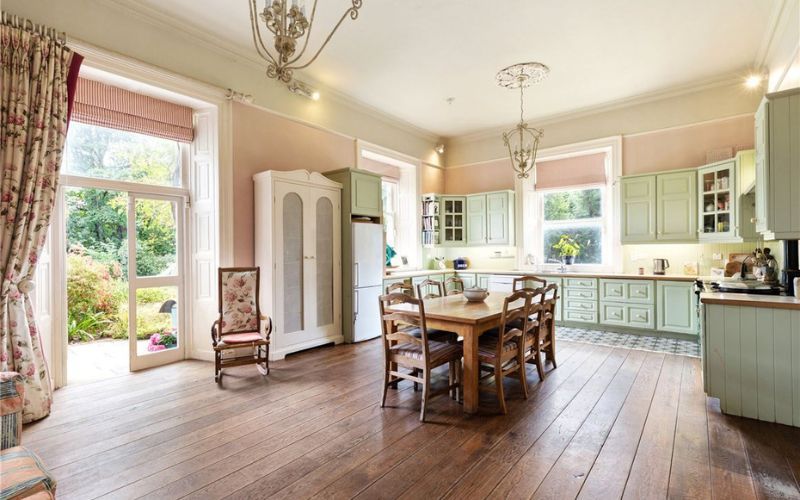 5
A self-contained apartment has recently been added to the property, offering an opportunity for extra income for use as guest accommodation. 
Clonskeagh Castle also features secret stairwells and an underground tunnel, adding to the sense of history and mystery that surrounds the property. 
It is also ideally situated within easy reach of some of the best schools in the country, including Gonzaga, St. Killians, Alexandra College, and Muckross Park, while UCD is also just a short distance away. 
Clonskeagh Castle is listed by Sherry FitzGerald. Click here to find out more.