What's better than a luxurious home in the Irish countryside with enough space for all your pals? One with its own pub and Guinness on tap!
Located near Ballypatrick, in County Tipperary, Anner Lodge is on the market for €340,000 ($374,000) and is perfect as a family home or a countryside retreat. 
The seven-bedroom house is situated in an idyllic 1.6-acre site and boasts magnificent views of the surrounding countryside.
Inside, the house is attractive, functional and spacious, combing modern comforts with tradition. 
The kitchen houses a variety of modern appliances and is both bright and airy thanks to the presence of French windows that provide an abundance of natural light. The kitchen also features flagstone walls which add a rustic feel to the room.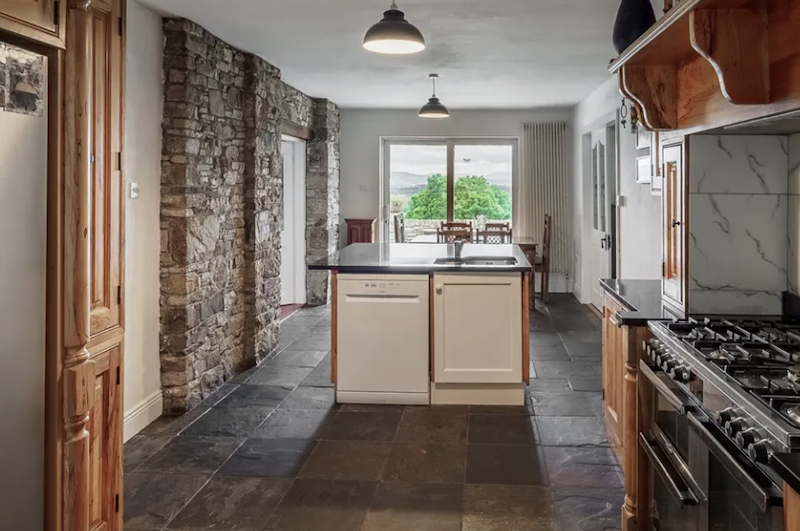 5
The living room, meanwhile, is also in superb condition and features several comfortable chairs situated around a fireplace, making it the ideal location for those cold winter nights.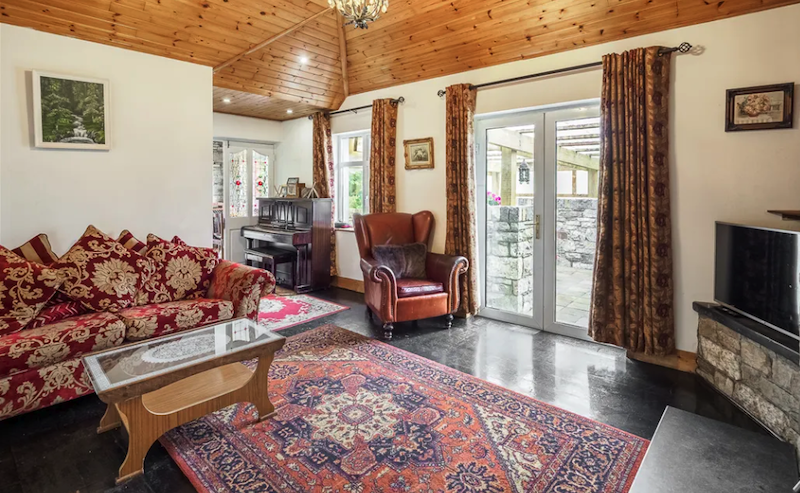 5
However, undoubtedly the standout feature of the house is the home bar complete with two beer taps.
The home bar closely resembles a miniature version of a traditional Irish pub, with several ornaments and old advertisements fixed to the wall. The bar boasts a Guinness tap and a Heineken tap in addition to several bar stools, a jukebox, and a dart board.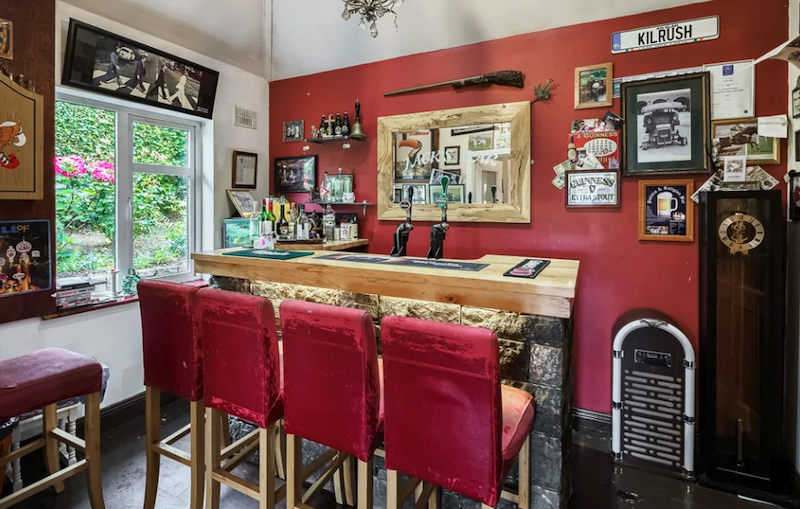 5
Regardless of whether the house is being used as a family home or a summer holiday home, the home bar is the perfect place to chill out and unwind at the end of a long day. 
Anner Lodge additionally boasts a beautiful outdoor patio area, offering prospective homeowners the opportunity to sit out on warm days and take in the wonderful view, which includes the nearby Slievenamon Mountain.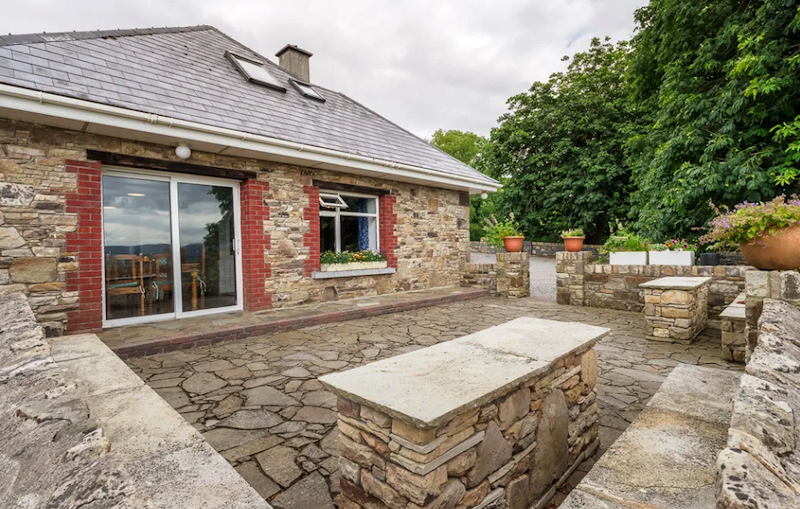 5
Listed by Dougan FitzGerald, Anner Lodge is situated near the Waterford border and is less than an hour away from the seaside town of Tramore. 
Click here to find out more.