Your travel style says so much about you and what you should see and do! Brendan Vacations has unique Ireland and Scotland itineraries planned based around the way you like to see the world. 
Everyone has different travel needs, preferences, and values. Some people are solo adventurers who want to hit all of the highlights; others have a whole family to take into account, making sure everyone's happy; others want to immerse themselves in the local culture and scenes, getting a sense of what it's like to live there. 
One tour could never equally cater to all of these different travel styles, which is why Brendan Vacations, the leading tour company specializing exclusively in travel to Ireland and Scotland, has different itineraries planned based around unique travel personalities. 
7
In order to get to know each traveler personally and hand-craft the best vacation for them, Brendan Vacations ask the right questions to best understand what experiences people are after in their vacation. Whether they are looking to learn about culture, hoping to embark on an adventure, or eager to taste traditional food, their teams of expert locals have designed five travel styles that uniquely showcase their homelands. 
Tell us which travel personality sounds the most like you and we'll tell you what you can't miss. And in the meantime, you can enter to win a trip for two to Ireland. 
The Bucket List Seeker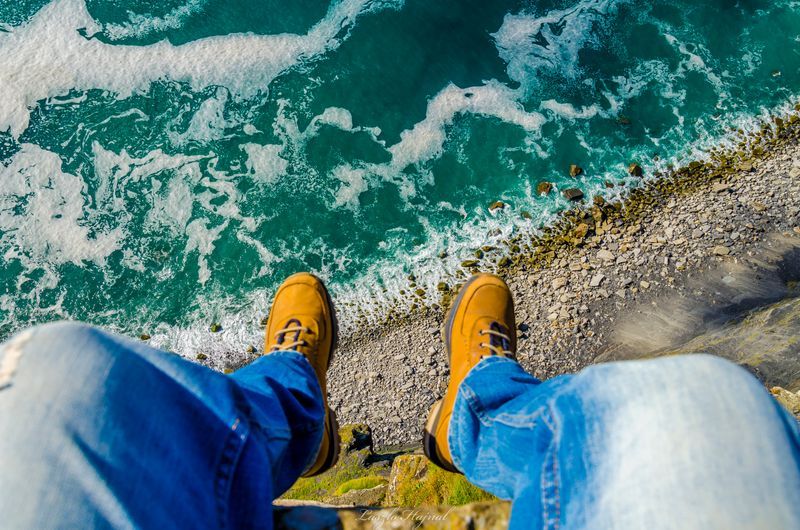 7
Aiden takes approximately 2-3 trips a year but only one outside of the US. He travels frequently with other individual travelers. He is active on social media and spends time and money on activities of interest. Once he ticks something off his bucket list, he is not likely to do that activity again. He is more of a one and done type of traveler. Oh, and he just binge-watched all the Game of Thrones seasons. You guessed it, he's a bit of a jet-setter. He books with a tour operator or travel advisor 80% of the time because he doesn't have time to deal with logistics himself.
What's important:  Time, friends, culture and adventure. 
What to do if this sounds like you: Visit the Game of Thrones set! If you are a Game of Thrones fan Brendan Vacations can take you to the famous castle Winterfell (Castle Ward in Strangford, County Down). Upon arriving at Castle Ward, you'll meet King of the North as he welcomes you to his castle. Put on your costume and try your hand at ax throwing or shooting a bow and arrow. Become members of the Night's Watch before you learn all about the history of Castle Ward and the CGI they put on the castle to make it Winterfell. 
Drive the Ring of Kerry, a world-famous scenic drive around the Iveragh Peninsula in southwest Ireland's County Kerry. Its' 179km-long, circular route takes in rugged and verdant coastal landscapes and rural seaside villages. Skellig Michael, a rocky island with an abandoned 7th-century Christian monastery, is a major destination point, with several boats from Portmagee making the 12km crossing during the warmer months. Drive it yourself or see it all on a day trip tour from the lovely town of Killarney. 
See the Giant's Causeway, 40,000 interlocking basalt columns along the Antrim coast, perfectly shaped into hexagons by volcanic activity some 50 to 60 million years ago. Mark, a local host, will take you on a private walking tour of this amazing UNESCO World Heritage site and tell you all about how Finn McCool, the mythical hunter-warrior of Irish folklore, formed the causeway during his epic battle with the Scottish giant Benandonner. 
Complete your trip with some iconic Ireland moments - kiss the famous Blarney Stone at Blarney Castle in County Cork for the gift of the gab, have a pint in Dublin, and attend a medieval banquet at Bunratty Castle in County Clare. 
Trips you should consider: Irish Experience,  Ireland's Giants and Capital Cities, Best of Scotland. Try a guided tour, a Locally Hosted Rail trip, or a Self-Drive vacation. 
The Family Vacationer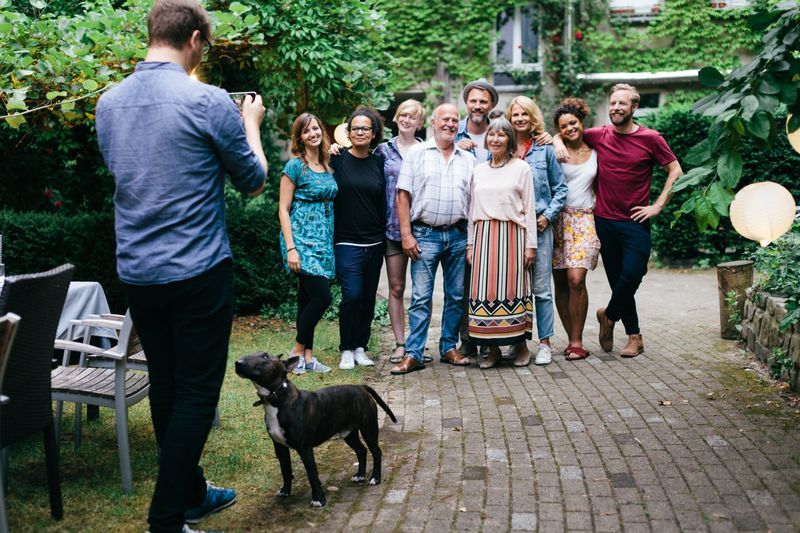 7
Elaine is retired from being a stay-at-home-mom as her kids are all grown up. She is in her 60s. She is very active on Facebook, busy posting about her cherished family and their lives. She takes recommendations from her family and friends very seriously. In fact, she won't try anything for the first time without someone else having trialed it first. She thrives off spending time with her family and wants them to always be happy. She needs to stop planning all vacations herself for once and get someone else to plan it for her! And if she has a grand time, you bet she'll return to the Celtic lands, this time with even more extended family…yes, even Aunt Deb. 
What's important: Family time! Spending quality time with the whole family and expanding horizons together through travel. 
What to do if this sounds like you: The key to the perfect family trip itinerary is making sure there's something for everyone. Activities the whole family can enjoy include a falconry lesson at the stunning Ashford Castle in County Mayo, using Brendan's Connect with a Local feature to visit a real Irish sheep farm, or playing a round of golf at one of the many gorgeous links in Ireland or Scotland. The views are so beautiful that even non-golfers will enjoy! 
Go on a locally-led tour of Dublin or Edinburgh so the family can really get to know a new city. Even the most reluctant of young tourists will be intrigued by the Doomed, Dead and Buried walking tour of the hidden underground that lurks beneath the streets of Edinburgh. Explore a maze of passageways and hidden chambers, vaults and tunnels, where people used to live. 
Trips you should consider: Enchanting Emerald Isle, Family Adventure on the Emerald Isle, and Scotland Explorer. Traveling with a bigger group, you might want to think about booking a Guided Vacation, the Lux Self-Drive option or hiring a Private Chauffeur through Brendan. 
The Taste Enthusiast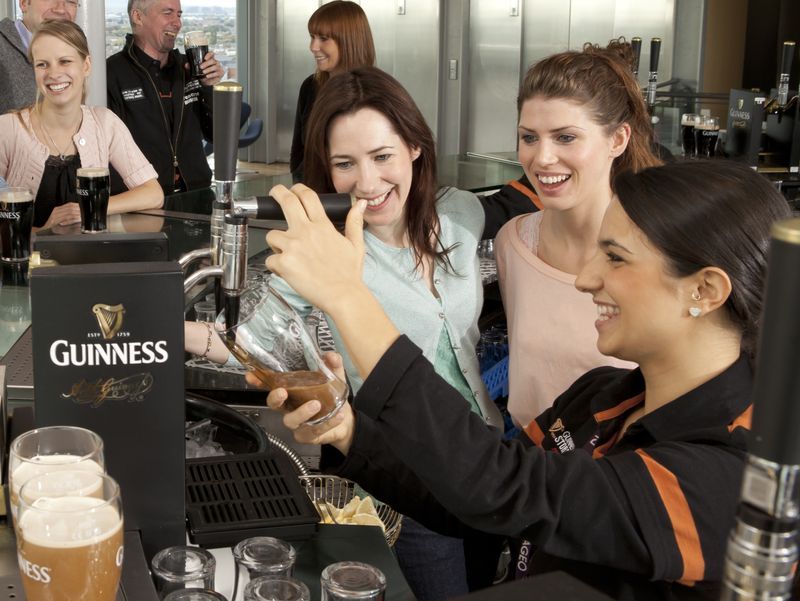 7
Zoe is a journalist and when she travels, she wants to try everything and experiment with cuisines that are foreign to her. She's curious about ingredients or food that simply can't be found in her hometown. She gains satisfaction by knowing that she's tried whatever catches her eye at first glance and loves the conversations she has with the locals during her meals. She travels for food and delights in sharing photos of her latest meals on Instagram.
What's important: A good dining experience, naturally! It doesn't have to be the most expensive, but it does need to come with a good story. 
What to do if this sounds like you: A trip that includes various food or drink tours in different regions of Ireland and Scotland, with opportunities to watch a live demonstration from local chefs. Splurge on dinner at a Michelin Star Restaurant or make a reservation at a local farm-to-table restaurant. Learn all about whiskey at the Scotch Whisky Experience in Edinburgh or explore Galway's local food scene with a food tour from one of Brendan's local specialists, like Sheenah. 
Explore Ireland's natural flora and fauna on a National Park hike with Linda Woods, one of Brendans' local leaders. In Killarney National Park, she'll take you up to Torc Waterfall, share the secret history of the park, and offer insight into growing up in Ireland. 
Trips you should consider: Tastes & Tipples of Ireland, Ireland's Hidden Gems, Ireland's Sparkling Gems. With such a delicious focus to your trip, the Locally Hosted Rail and Private Chauffeur options may be the best here, so you can sup and feast to your hearts' content. But if spontaneity and privacy is what you value, try a Self-Drive or Lux Self-Drive option. 
The Culture Chasers
7
Shane and Linda Murphy travel usually with other couples, sometimes with friends. They spend a lot of time planning their vacations and love tour packages as they are easy and include a lot of culture-based activities. They take approximately one big vacation a year and five smaller getaways including visiting family the rest of the time. They are not highly engaged in social media. When they travel, they want leisure and culture with lots of storytelling. 
What's important to them: Learning about local culture, history, and their heritage/ancestry. Flexibility to extend or alter their itinerary so they can see as much as possible. 
What to do if this sounds like you: For the taste of authentic Irish life you crave, try one of Brendan's Be My Guest experiences or stop by a local pub to take in the storytelling and live music. 
Develop a richer appreciation of the journeys of those who left Ireland and the impact they have made around the world at EPIC the Irish Immigration Museum in Dublin. Or, head to Belfast to take in the impressive Titanic Quarter where the doomed ocean liner was built in 1909-1911. Titanic Belfast offers a fascinating look at the shipbuilding industry that once dominated the city and a careful examination of the Titanic's creation, downfall, and legacy. 
Trips you should consider: Scottish and Irish Highlights, Northern Discovery, Ireland's Heart and Soul. If you prefer a Guided Vacation, consider extending your stay for a couple of days to add an ancestry package so you can dig deep into your family heritage in Ireland. Doing so, choose a Self-Drive, Lux Self-Drive or Private Chauffeur travel style as your mix and match options.
The Milestone Planners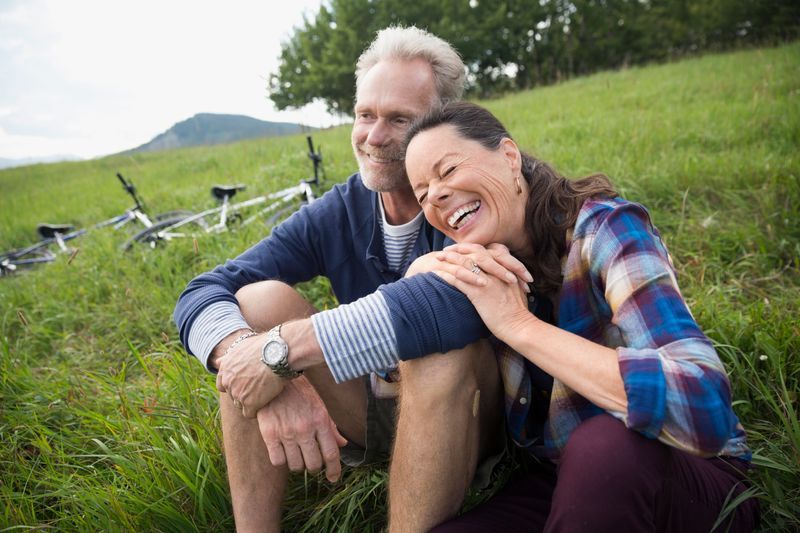 7
Ethan and Shannon love to travel for celebrating milestones. In fact, ever since they met at a mutual friend's destination wedding in Hawaii, they haven't stopped traveling together. Now, they plan their vacations around milestones and spend time comparing multiple sites and sources to find that perfect spot, activity or experience that will heighten their occasion. In 2020, they will be celebrating their 10-year anniversary and want to go back to Ireland to reminisce where Ethan originally proposed to Shannon. 
What's important to them: Special occasions, celebrating with each other and family or friends, and making memories.
What to do if this sounds like you: Bask in the glow of warm Irish hospitality by staying at an authentic Bed & Breakfast. Head to the Cliffs of Moher in County Clare - named the best cliff view in the world by Conde Nast Traveler - to commemorate your trip with envy-inspiring selfies. 
Spend some quality time together taking in the view of Killarney and its surrounding national park in a jaunting cart or heading out for a pleasure cruise on Lough Corrib in County Galway. 
Trips you should consider: Ireland Coast to Coast, Ireland's Sights and Sounds, Romancing Ireland. Visited Ireland before and want to experience something different this time? Opt for a Locally Hosted Rail experience just to change things up a bit. Self-Drive and Private Chauffeur are also mix and match travel styles options to help you create that perfect once-in-a-lifetime vacation.
Learn more about Brendan Vacations.