Planning a wedding in Ireland doesn't have to be stressful. Whether you're on a budget or hosting it at a castle, these tips will get you through. 
Many people come to Ireland to get married each year. Some reasons are their Irish ancestry, or love for the magic that our ancient castles, country homes, ruins, and abbeys have to offer. And of course, there are those that have never been before, they simply want to experience the romance that they hear everyone else talking about. I am very proud to call Ireland my home and feel especially lucky to be back after living abroad for many years. I am fortunate to be able to help couples, just like you, get married in my home country, Ireland.
If you have thought about getting married on the Emerald Isle, or are in the midst of planning a wedding in Ireland from America, here are some tips to help you in the process.
Read more: Best Irish wedding venues from castles to a location beside the sea
Your ceremony: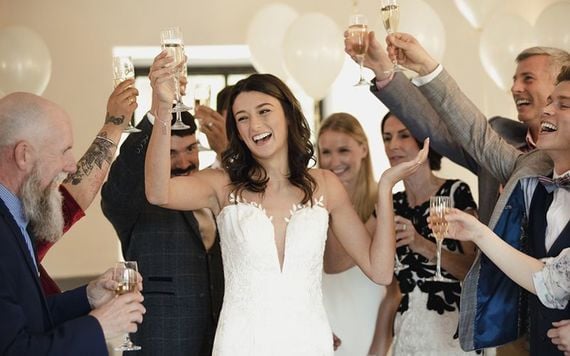 8
This is the first thing you need to look at. Do you want a religious ceremony in a church or a civil, spiritual or humanist ceremony to name a few others? Do you want to get married at the Cliffs of Moher or in a castle?
There are lots of rules and restrictions so best to get the facts right in case you need to slightly re-adjust the dream. Click here to read up on civil or religious ceremonies in Ireland. Humanist and Spiritual ceremonies also follow the same rules as a civil ceremony.
Legalities: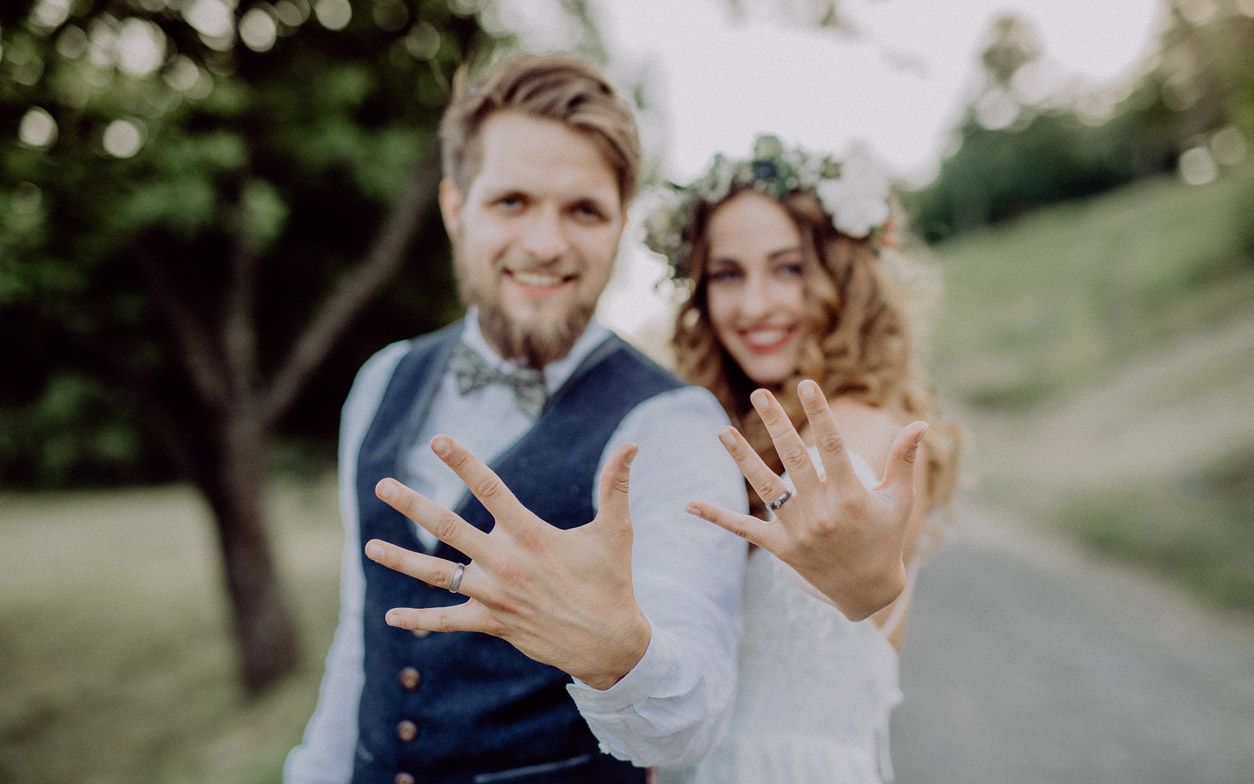 8
Regardless of the type of ceremony you choose, you need to give notice of your intent to marry to the registry office by post because you are not in the country. It is normally three months for people in the country but start this process six months at least beforehand to give yourself enough time.
Contact the local registry office where you want to get married before commencing the notification process. The notice fee is $233 (€200). Click here for all the information you need on what to bring with you etc.
You will also need to be in Ireland five days prior to your ceremony, to meet with the registrar and get the Marriage Registration Form which you will need for the wedding day.  
If you are looking for a blessing only, and not a legal ceremony than this is a lot easier and you have saved yourself the paperwork!
Read more: Ancient superstitions of a traditional Irish wedding may surprise you
Sourcing the right venue and location:
8
Had you thought about where you would like to get married, and what county? In Ireland, castles, abbeys and country houses are growing in popularity over hotels, and we have many unique venues popping up like art galleries, and museums. I
f you are not using a wedding planner, I recommend you ask a trusted friend in Ireland to go visit your venue for you if you cannot visit yourself. If you can afford to make the trip over, map out visits to a few venues that you have narrowed down that fit your preferences and numbers.
Get the timing right: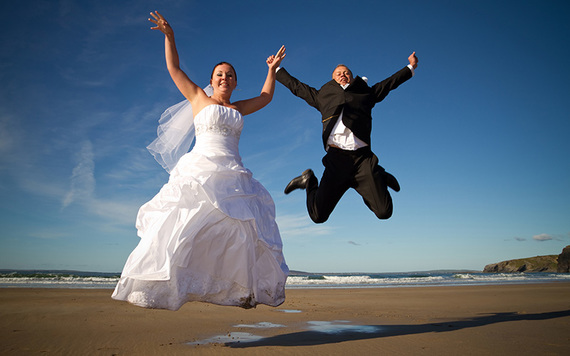 8
Regardless of the time of the year, or season, you choose to get married in Ireland, it is most likely going to rain at some stage or another during the day. Sorry! Best to just be prepared for it. It may not be the tropical downpours that you are used to, it could be just a light shower.
June, July and August are the most popular months to get married. Make sure you look at the calendar to see if there are public holidays around the time you are planning. If you don't have a preference on the day, go for midweek because it will probably be at a lower price.
Don't forget the time difference also between Ireland and where you are living.
Your supplier search: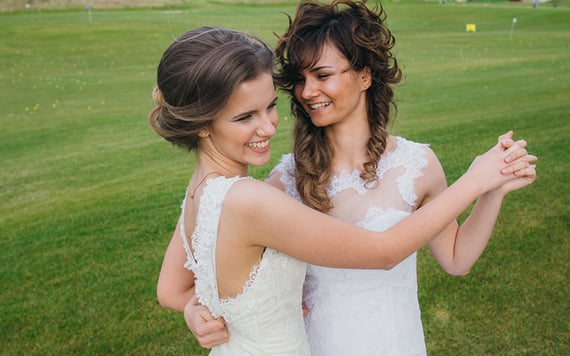 8
Make a list of who and what you need for the day. If you are planning a small elopement or a bigger day your priorities and needs will be different.
Make sure you research each supplier and look at their portfolios and previous work to see if their style is what you are looking for. One thing that I have had to get used to upon returning to Ireland from abroad, is the slow response time from suppliers compared to overseas. You may need to be a little bit more patient!
And also remember that the weekends are the busiest time of the week because they will be at weddings.
Use Skype/Facetime:
8
I love Skype and Facetime. They really make it so much easier when speaking to my couples overseas to get a real sense of their personalities. I learn so much more from a Skype call compared a normal phone call and the conversation is so much more personable and open.
Use Skype/Facetime when you can for chatting with your venue or suppliers. I also took my couple for a walk around a venue while they were on Skype – something to think about if you cannot get over to Ireland to view your venue.
Read more: Perfect ideas for your Celtic wedding ceremony: Bands, blessings, vows and traditions
Looking after your guests: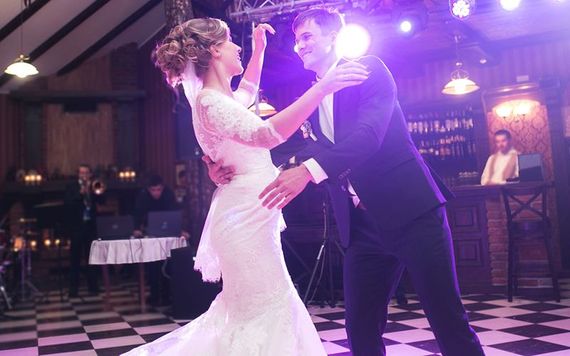 8
There will be lots of information to keep your guests abreast of, therefore best to create a wedding website, rather than send them reams of paper! On the website, I recommend you put details of your venue, your wedding day schedule, include pre- and post-wedding activities, the closest airport, closest accommodation, and perhaps a page with useful tips on traveling to and around Ireland.
I also love reading the story about where you met and why you chose Ireland as your wedding location. It may be an idea to book transport to and from the ceremony location depending on what your plan for the day is. This will save guests having to plan this themselves.
I hope these tips will help you on the run up to your wedding day and as a wedding planner myself, I also recommend that you get a wedding planner on-board to save you the stress that often comes with planning, and to help you with the legal side of things.
Here are a few quick reasons from me as to why you should enlist the services of a planner, especially one based in Ireland.
Ability to source a suitable wedding venue in Ireland for you.
Budgets tend to quickly start adding up. A planner will manage and track your wedding budget spend and advise you of average costs you will pay.
The Gift of Time. You get time back to focus on the things that are really enjoyable. Therefore, you can spend more time finding the perfect wedding dress, thinking about the cake, and planning your big trip to Ireland.
Let your wedding planner sweat the small stuff. Your planner will worry about things like wet weather contingency and will know the vendors and suppliers who are the best to work with.
Remove the stress on the day. One the morning, allow yourself to enjoy the build-up. Let the planner do the running around and set up. Furthermore, your planner will also ensure everyone else is where they are meant to be!
Having lived abroad for years myself, I understand how difficult it is to plan things from overseas. I wish you all the best with your wedding planning and lots of luck for the day you have dreamed of in our magical country of Ireland.
The last thing to do is simply enjoy your big day! 
MartinaO is a Wedding Planning and Styling Consultancy based in Ireland. We work with couples coming to Ireland to get married and assist with everything from finding the right venue, booking the right photographer for being there on the day itself.  Our focus throughout the planning process is on finding new, unique and creative ways to celebrate each couple's relationship and we pride ourselves on bringing something different to the table.
MartinaO offers bespoke packages tailored to every couple's needs. We offer 'Consultation only', 'On the Day Coordination', 'Style & Design', 'Month of Wedding Planning' and 'Full Wedding Planning' packages. It doesn't matter how big or small your wedding is, or if it is a simple romantic elopement for just the two of you, we would like to be a part of your day to make the dream you have become a reality.
You can find more information at www.martinao.com, on Facebook, Instagram, Pinterest or on Twitter.