A painting of Jesus Christ by an unknown artist has sold for €120,000 ($127,000) at auction. The portrait of Christ was only expected to make €800 ($850) or so but the price soared as the item was caught in a bidding war between three keen buyers.
Bought by the last owner for only €500 ($530), the art piece dates mostly likely from the 17th century and is described as "from the Italian school". It shows Jesus with a thorn of crowns on his head and is described as having "a beautiful frame".
The winning bid came from an unnamed institute abroad but interest came from buyers from across "the Continent, Britain and Ireland".
Read More: Truth revealed about Irish relic of cross on which Jesus was crucified (VIDEO)
The bidding war lasted five minutes and at one point three individuals had driven the price up to €70,000 before one of the dropped out, leaving the final two art enthusiasts to battle on until one admitted defeat at €120,00.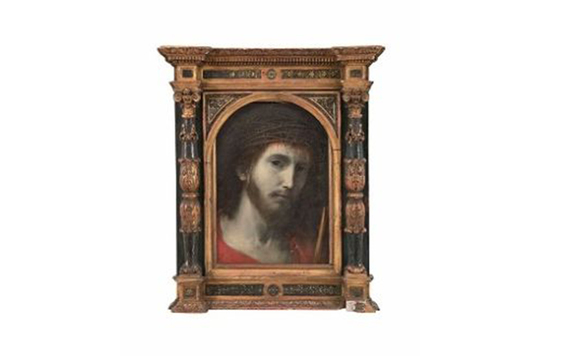 2
James O'Halloran from the auctioneers said the buyer was "absolutely delighted" with the purchase price and said they were "not necessarily" a religious institution.
Read More: Pre-euro coins could fetch up to $13,200 at auction
Items that go for wild prices far in excess of professional estimates are known as "sleepers" and O'Halloran said they were "very rare".
He said the rarity of the phenomenon was "a good thing or people would say you were not doing your job properly".
"You can't know everything" he admitted. "You put it out there, but you rely on the market to find you a buyer".
Read More: Secret Maureen O'Hara's love letters from 'Quiet Man' director sell for $75,000
"We put it in the catalog and we might get interest from specialists out there."
For context, €120,000 could also buy you a two bed, semi-detached house in Edenderry, Co. Offaly with €20,000 still to spare.
H/T: The Irish Times