My goodness! Exciting news for Guinness fans, just in time for International Stout Day (Nov 7),  one year after the opening of Guinness Open Gate Brewery, in Maryland, it's launched its second beer for national release: Over the Moon Milk Stout. 
Don't be jealous, Ireland! Guinness has released a new beer exclusively for the US market and, fittingly, just in time for International Stout Day.
Over the Moon is a creamy and lightly sweet milk stout brewed in the Guinness Open Gate Brewery in Maryland, which opened just over one year ago. 
Read More: Cheers to one year! Big celebrations mark anniversary of Guinness US brewery
Building upon the success last year of Guinness Blonde and Guinness aged in Bulleit Bourbon barrels, this milk stout is a new riff on the classic Guinness Draught look and flavor we all know and love.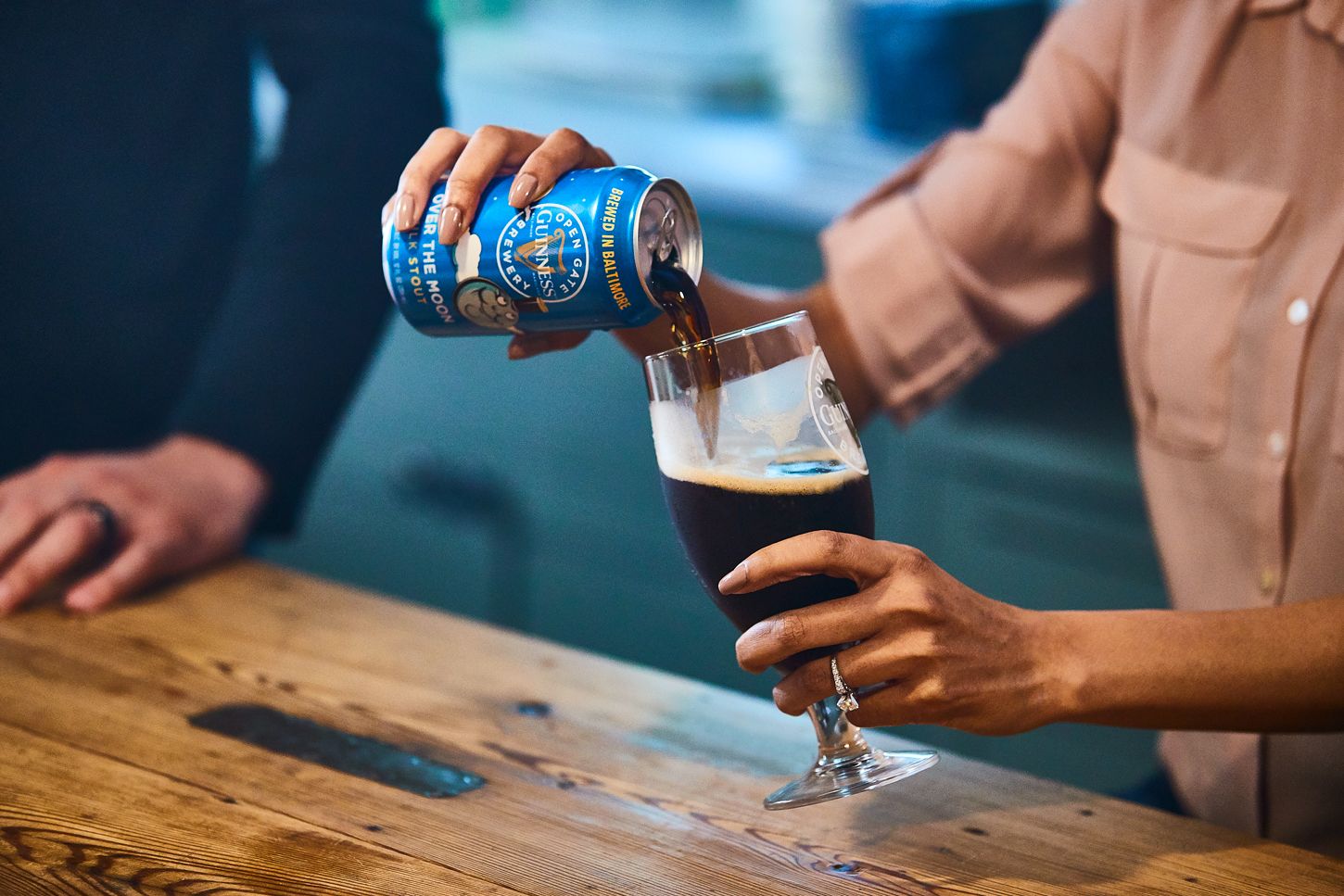 3
Over the Moon is packaged in light-blue cans with a cartoon moon inspired vintage Guinness ads from the early-to-mid-1900s. Formerly known simply as Guinness Milk Stout, it was one of the first experimental beers to be produced at the brewery and is the second, after Guinness Blonde, to be packaged for national distribution. 
The 5.3% milk stout has flavors of roasted malt, milk chocolate, and coffee. Brewed with lactose, which lends it a creaminess and sweetness, the milk stout also begins with the classic Guinness elements of roasted barley and hops. It pairs well with both grilled meats and desserts - the best of both worlds. 
Read More: The new Guinness brews you need to try
"Guinness Over The Moon Milk Stout was born from an idea to make a beer that could celebrate our stout brewing expertise, speak to a wide spectrum of beer drinkers, and also convey the creativity and versatility of our brewing team here in Baltimore," said Hollie Stephenson, Head Brewer at the Guinness Open Gate Brewery.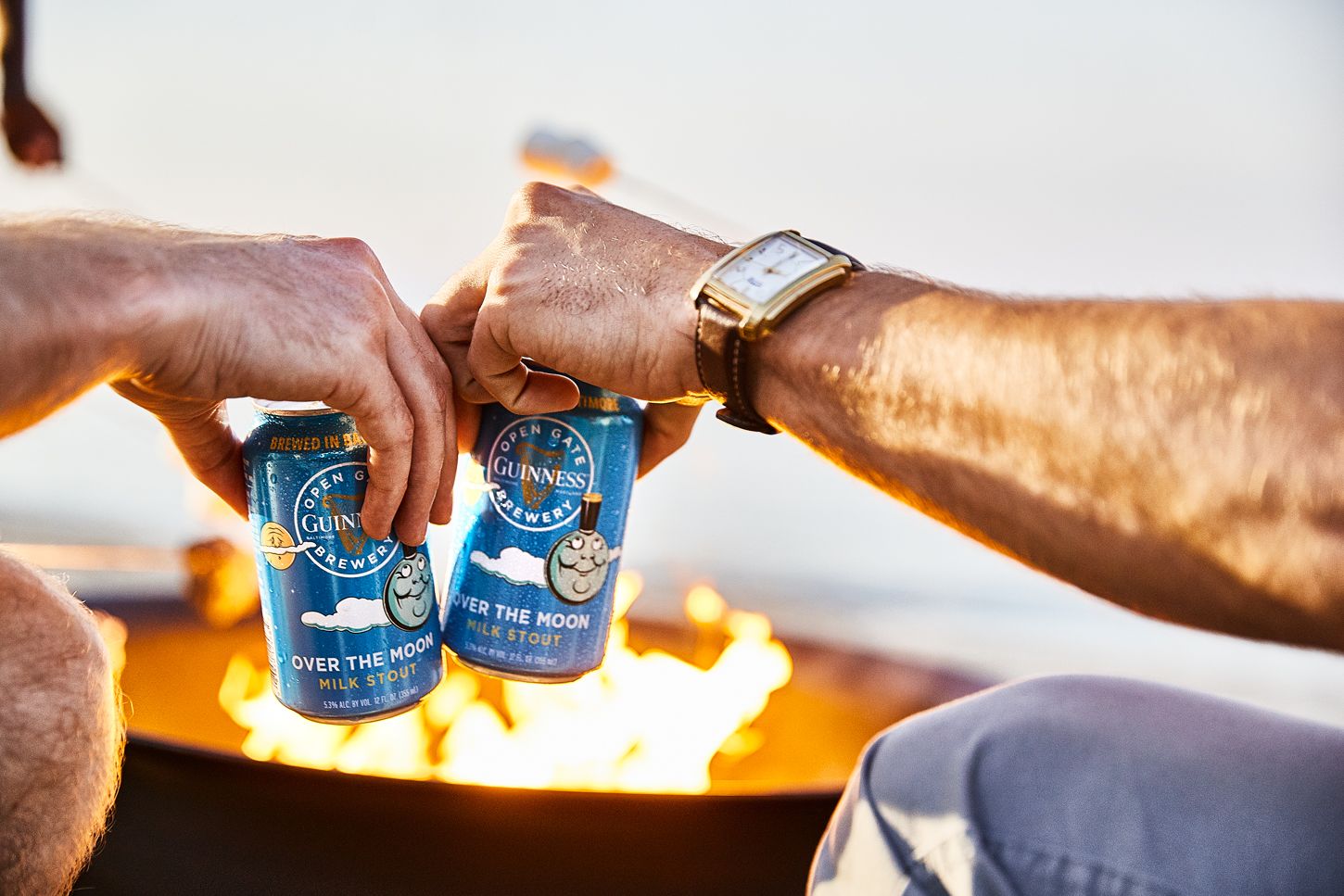 3
"The beer has notes of caramel, chocolate, and a light roastiness that might remind some people of our historic stouts, however it finishes with a sweetness characteristic of milk stouts, which we believe makes this beer very approachable and appealing to a wider audience."
You can find these beautiful blue cans currently on sale in stores in the Baltimore, Boston, Washington D.C., and Philadelphia areas. It will be released nationwide in November for a limited time, at a suggested price of $10.99 for a six-pack of 12-ounce cans.
Read more: Plan your visit to the Guinness US Brewery. 
Have you tried Over the Moon Milk Stout? Let us know what you think!
 * Originally published on Oct 2, 2019.