More GAA news from around Ireland this week.
Offaly 1-11 Meath 0-10
Meath football hit old lows as Colm O'Rourke's side bowed out of the Leinster Championship and the All-Ireland series with a Tailteann Cup debut now awaiting them after a four point defeat to a rejuvenated Offaly at O'Connor Park on Sunday.
Speaking after a Leinster quarterfinal fixture they never looked like winning, O'Rourke was at least honest and respectful in his analysis of a game that will warm Offaly hearts after their own recent woes.
Nine points down at the break, Meath did offer a Royal rally in the second half but that just wasn't good enough to save their Championship ambitions.
"Well, everything went wrong, we weren't good enough on the day," O'Rourke told RTE Sport. "Simple as that, I don't make excuses. You get 70-plus minutes to score more than the opposition and we didn't do so. We're not going to complain about anything.
"Our first half shooting was poor. It's been a problem we've had all year, we haven't been able to run up enough points. And it came back to haunt us today."
A realistic O'Rourke will now look to rebuild in the second tier Tailteann Cup. He stressed, "It's tough in one sense but it's an opportunity as well. We're in the Tailteann Cup and we will embrace the challenge of it. We are where we deserve to be. We're not going to make any excuses."
For Offaly boss Martin Murphy the win was both sweet and another tribute to the work done by his late predecessor Liam Kearns who died so tragically last month. "We came here today more in hope than anything else. It's absolutely tremendous, it's heart-rending stuff to believe that we're going to Croke Park" said Murphy.
"It's a testament to the huge amount of work that the lads have put in over the past few weeks since Liam passed. They've been absolutely tremendous, they've worked their socks off and it has culminated in a huge game today."
In another Leinster result, Wicklow were just three points down going into the final 10 minutes at Dr. Cullen Park in their Leinster SFC quarterfinal with Kildare but a Paddy Woodgate goal killed their hope with the Lilywhites cruising on to a 10 point win, 1-17 to 0-10, and a semifinal date with Dublin.
Galway 1-13 Roscommon 1-9
Padraig Joyce is adamant that the lessons of 2022 are driving Galway on in their quest for the Sam Maguire as his side finally eased into another Connacht final with a four point win over Roscommon in Hyde Park on Sunday.
Beaten by Kerry in the All-Ireland final last year, Galway were always sharper than their neighbors on away turf as they booked their place in the provincial decider for the eighth year running.
They got there after withstanding a late surge from the Rossies as a 40th minute goal from Ciaran Murtagh got the home side back in contention before Damien Comer completed his 1-4 tally for the afternoon to seal the Galway win.
Joyce said his Galway team now have the game management skills to see the job done in such tight situations.
"That's the big thing for us, we didn't panic, we didn't get too excited when we were under the cosh. It was a matter of minding the ball and playing the way we play," he said.
"That's the pleasing part of the day for me. The players have gained the experience of last year from winning big games and it was great that that bit of experience showed on the pitch in the last 12, 15 minutes."
Fresh from their win against Mayo – or not as the case may be – Roscommon struggled at times to match the intensity of their rivals and manager Davy Burke acknowledged as much afterward.
"We were very, very flat early on," Burke told RTE. "The first half was extremely disappointing, probably the emotions of two weeks ago got to us a little bit early on. I like to think we rallied really well, and a couple of bounces of the ball in the second half went against us.
Galway will now meet Sligo in the provincial final while Roscommon will await their fate in the All-Ireland qualifier series.
Louth 2-10 Westmeath 1-11
Louth adopted Lazarus tactics in their Leinster SFC quarterfinal game with Westmeath in Navan on Sunday as they came back from an eight point halftime deficit to defeat Westmeath by two points and book a last four date with Offaly.
A 48th minute Sam Mulroy goal from a penalty set Louth on their way to the last four in Leinster for the first time since a famous game with Meath back in 2010.
Wee County boss Mickey Harte insisted afterwards, "No, I never give up on anything. That was the message at halftime with our team. This game appears to be out but look at what we butchered in the first half. We could have been ahead in that game at halftime instead of being eight down.
"I have experienced it before, at several levels. I've experienced it with club football, county football a team getting a goal, even a very high-class team, getting a goal just before half-time to push a team to a six-point lead from a three-point lead and it can be dangerous to a team that gets that. And it has been seen in the past and there's another example of it today."
Dublin 4-30 Laois 2-9
Dublin scored four first half goals to send Laois to the Tailteann Cup and book their own Leinster SFC semifinal date with Kildare as they look for a 13th successive provincial crown this summer.
Con O'Callaghan got the green flag going in the sixth minute with Colm Basquel, Lee Gannon and Ciaran Kilkenny also netting in that one-sided first half.
A delighted Dublin boss Dessie Farrell said afterward, "We got a dream start. Laois came back well in the second half, but we had enough done in the first half. We managed to get game-time into a lot of the players and that is always a good thing.
"Players came in and did well. That makes for keen competition within our squad, and that is what you want to see."
The Tailteann Cup now awaits Laois and manager Billy Sheahan who said afterward, "We are very disappointed. There was a big gap there between the teams. But we have good lads, and we'll learn from this and go again."
Down 2-13 Donegal 1-11
Donegal's season of woe continued with a five point defeat to Down in the Ulster SFC quarterfinal, a result that didn't really surprise anyone at Pairc Esler when goals from Liam Kerr and Pat Havern sent the home team to a semifinal showdown with Armagh.
Donegal kicked 12 wides and must now tempt their fate in the All-Ireland qualifiers after weeks of internal turmoil were exploited by a hungry Down side.
Man of the match and Down hero Ryan Johnston admitted, "We just went for it there. When we were under the cosh, it was great to have the crowd back. It's great to have Newry back.
"Armagh will be a massive task for us next. A lot of those lads have been training since November. With the work we've put in, we're delighted to get over the line.
Donegal's current boss Aidan O'Rourke said, "The next game seems a long way away. We will have to do something different because what we've been doing hasn't worked."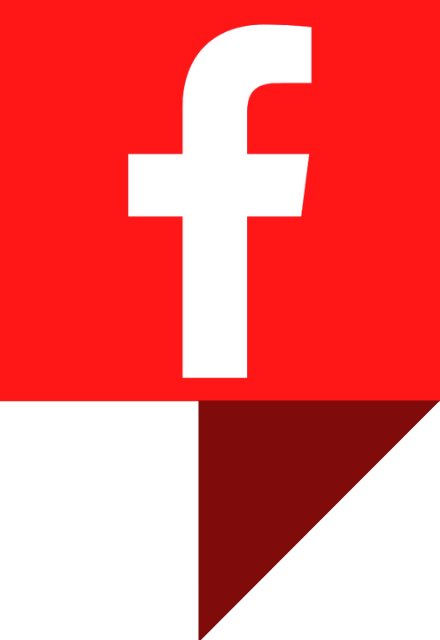 Global Irish GAA
Love GAA? Share your local GAA and keep in touch with the community around the world on our Global Irish GAA group.
Armagh 1-14 Cavan 0-12
Armagh twice led by nine points and eventually won by five in a lopsided Ulster SFC quarterfinal in Breffni Park on Saturday, a game that did little to warm Championship hearts.
Armagh selector Ciaran McKeever however insisted that an Ulster medal is still the first goal of the season for his team. "This is where people get bogged down. I have five provincials myself and proud of them," he told reporters.
"We would love these boys here to get their hands on one but we are just so fully focusing on making sure that we have a healthy squad and, we have said it, the Super 16s is when the football starts.
"The GAA want to go a different route, they probably want to lose the provincial championships because there are only two meaningful ones, which is Connacht and ourselves in Ulster. The other two are dead rubbers and, look, we will be going to Clones for an Ulster semifinal next week and going to win." 
Kerry 0-25 Tipperary 0-5
Kerry didn't need goals to beat Tipperary by 20 points in their Munster SFC semifinal in Killarney, but manager Jack O'Connor knows they will need them on the bigger days to come this summer as he looks forward to a provincial final date with Clare on Sunday week.
"Comprehensive enough win by our fellas, we kicked 25 points," said O'Connor after this run-out. "Maybe a bit disappointed we didn't hit the net a couple of times but that's okay. We obviously had a chance in the first-half and missed it from the penalty.
"I suppose we would have preferred a more testing game or whatever. But at the end of the day, we were trying to reach our own targets and we achieved that. Any day you kick 25 points is a good day."
*This round-up first appeared in the April 26 edition of the weekly Irish Voice newspaper, sister publication to IrishCentral.