More GAA news from Ireland this week.
Mayo 1-10 Galway 0-12 
Mayo were second best for the first half of this All-Ireland preliminary quarterfinal in Pearse Stadium, sorted it all out at the break then blitzed their rivals with an unanswered goal and five points at the start of the second half to book a place in the last eight and a date with Dublin.
A David McBrien goal headlined that remarkable turnaround for the Mayo men as they sent last year's beaten All-Ireland finalists into championship hibernation on a day when Aidan O'Shea really delivered for the Green and Red.
Afterward, a delighted Mayo boss Kevin McStay declared his team rode their luck and could easily have been beaten – but he will take this sweet derby win all day long after they came from five points down to win by a single point.
McStay told RTE, "It was a massive contest. It could have swung either way in the end. We got the nudge. The goal was huge, a brilliant goal. Great pass by Aidan O'Shea opens it up and David used to threaten to do this. I've said it to him all year, he's going to get one of these. Because he does that so well. And he stuck it.
"We played it out as well as best we could. Like, it was not easy. That's a quality Galway team. And they gave us a massive contest. Half a point would have been loads!"
Asked, inevitably, about the quest for Sam and where it stands now, McStay added, "Right now, I feel of course we can. Months ago, we went about building up a big squad. That's what this big squad is for.
"There's massive enthusiasm now for the trip to Dublin. Let's see where that brings us."
Beaten by Kerry in the final last summer, Galway could have no excuses after their premature end to a Championship many thought they could win, and manager Padraic Joyce didn't sugarcoat his reaction.
"We've no one to blame only ourselves," he told reporters. "Mayo were probably a bit better than us today, but we just missed too much. Even last week in Armagh, we shouldn't have been in the position to be in here today. But we are, and we're out of the championship now, and it's a bitter pill to swallow."
The loss of Damien Comer to a hamstring injury at halftime did damage Galway's attacking threat but Joyce insisted, "The injury that took Damien off the pitch was not the winning or losing of the game.
"Galway had 27 shots versus 20 for Mayo. They missed four frees from inside the 45. Two goal chances were fired straight at Colm Reape.
"We still had loads of chances in the second half. We had a great goal chance and we had a couple of wild shots at goal which we should have been tapping over the bar. It is another year gone by again for Galway." 
Monaghan 1-11 Kildare 0-13
Beaten Kildare boss Glenn Ryan faces disciplinary proceedings after an outburst against referee Jerome Henry following his team's All-Ireland exit to Monaghan at the preliminary round stage on Saturday.
The one point defeat was a tough one to take for Ryan who aimed his ire at the match official after the game following some key decisions which went against his team. 
"Our job is to try and prepare the team and get them out on the pitch for the lads to try and do the best that they can. It's other people's jobs to make sure they get decisions right as to who officiates these games," Ryan told reporters.
"Funny enough, someone said to me this week that this man is out of his depth. And he proved tonight that he was out of his depth. I can't understand in a big game like that, you have a top-class official like David Gough doing the line who was equally scratching his head on the line with me on occasions.
"But we had opportunities to win the game and we didn't take them. Our lads battled and worked hard and that's all you can ask of them."
Monaghan boss Vinny Corey credited his players for their winning attitude on the day as they look to a quarterfinal against Armagh this weekend after a match winning stoppage time point from Conor McCarthy.
"Happy just to get across the line, that's what you want to do in games at this time of the year," said Corey. "It was a tough fixture for us, away from home after being defeated by Donegal last week."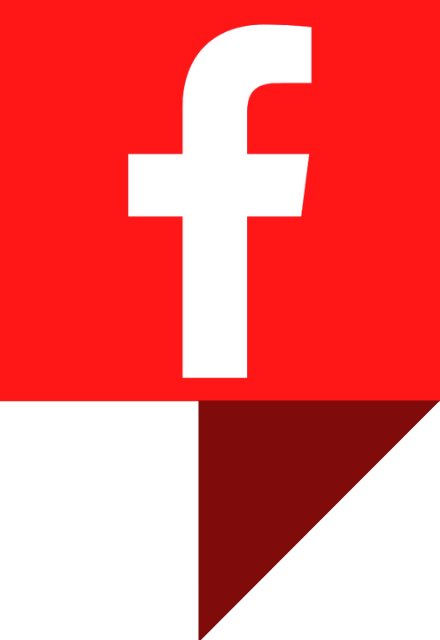 Global Irish GAA
Love GAA? Share your local GAA and keep in touch with the community around the world on our Global Irish GAA group.
Cork 1-14 Roscommon 0-16
Cork boss John Cleary told his players and their supporters to enjoy the last-minute win against Roscommon that sends them into the last eight of the All-Ireland and a game with Derry at Croke Park this weekend.
Substitute Kevin O'Donovan was the Cork hero with a fisted point in injury time after the Rebels had thrown away a five point lead in the closing stages.
"We're thrilled with the victory; it could have gone either way there in the end," Cleary told RTE Sport. "It looked like we were heading for home with 10 minutes to go but there was a kick in Roscommon. They kicked some unbelievable points to bring it back level.
"Then it was going to be whichever team got that lucky break at the end. We worked it in, Kevin O'Donovan put the ball over the bar, they went down on the attack and we were lucky enough to hold out for.
"It was a great occasion. Cork football has been missing these occasions for a long time. The atmosphere...there was a fine crowd, as big a crowd as I've seen at a Cork football match in the last number of years."
Tyrone 1-18 Donegal 0-13 
Another eventful 2023 week in Donegal football saw them lose to Tyrone in the All-Ireland preliminary quarterfinal in Ballybofey and lose their manager Aidan O'Rourke who stepped down after this defeat.
O'Rourke served for just five months as interim boss after the departure of Paddy Carr and walked away after this eight point defeat.
"Listen, halfway through the season we were asked to take on a job to try and support the players," O'Rourke said.
"We've done what was asked of us and we've done it to the best of our ability and we're happy to hand it back now for Donegal to find a Donegal solution.
"There's a brilliant group of lads there. They are driven and they want to progress and you couldn't have asked for any more from them on the pitch.
"That aspect of things is the bit I love about it. Once you're on the pitch with the players and everyone's focused, that really was enjoyable."
Down 8-16 Laois 2-12
Down crushed Laois with four early goals in the Tailteann Cup semifinal at Croke Park on Sunday and never took their foot off the gas, but even this mauling wasn't enough to see manager Conor Laverty relax ahead of a final date with Meath on July 15.
"That's everybody's dream, to play at Croke Park, and hopefully some lads fulfilled it," Laverty told RTE. "We're under no illusions, we want to be here on bigger days. We would swap anything to be coming here next weekend to be playing in the All-Ireland quarter-finals.
"But we know where we're at. We're just looking forward to the final ahead. Meath are a very strong team. They've a lot of experience and under their new management they're playing a bit of a different system compared to earlier in the year."
Meath 2-16 Antrim 2-14
Meath manager Colm O'Rourke insists there is more to come from his team after they saw off former manager Andy McEntee and his new Antrim charges in the Tailteann Cup semi-final on Sunday.
Down are next up for the Royals with O'Rourke seeing that game on July 15 as the next stage of the recovery process for Meath football.
"With the introduction of so many young players - I think 13 have played championship for the first time for me this year - you probably wouldn't get an opportunity to do that in the Sam Maguire," said O'Rourke.
"It would be ultra -competitive. We've been able to do that while still winning games, so the team is a work in progress and I think we'll get substantially better in the future, next year and the year after."
GAA Shorts
Dublin against Mayo is the pick of the draw for this weekend's All-Ireland senior football quarter-finals at Croke Park with the game set for a 4 p.m. throw-in and live on RTE on Sunday when Derry and Cork will open the proceedings ...
Kerry face Tyrone and Armagh meet Ulster rivals Monaghan at the same venue on Saturday ...
Monaghan and Derry upset the big guns in the All-Ireland minor football semifinals at the weekend with Monaghan beating Kerry by 1-11 to 0-11 and Derry overcoming Dublin by 3-11 to 1-8 ...
*This roundup first appeared in the June 28 edition of the weekly Irish Voice newspaper, sister publication to IrishCentral.