More GAA news from Ireland this week.
Dublin 0-14 Kildare 0-12
Stephen Cluxton's return to the Dublin team was the talking point before the match, but the press conference rant from Kildare boss Glenn Ryan dominated the headlines afterward as his young team came within two points of the Dubs and an upset in the Leinster SFC semifinal at Croke Park on Sunday.
Kildare pushed the Dubs for 47 minutes of this game and led by three at that stage thanks to Jack Robinson's pointed free – but they only managed one more score from Niall Flynn as the Dubs dug deep for victory, a win aided by poor treatment from the match officials according to an angry Ryan.
"It's frustrating from the point of view that – I suppose everyone gives out about the Croke Park thing – but you come up here and you don't get a fair crack of the whip," Ryan told GAAGO after the final whistle.
"Well, there's fellas walking up and down one side of the official and nobody can do anything down the other end. Fellas standing in my so-called box and my own officials being told to get out of it and there's somebody from the other side in it.
"There's sideline balls not given, a fella tripped up in front of the goals, wasn't given. It sounds like sour grapes but I know I'm reflecting the views of most teams around the country that everything is laid out here for Dublin, number one, from a familiarity perspective, from a games perspective and, you know, everything else seems to go their way as well."
Dublin outscored Kildare by eight points to two in the final half hour as they advanced to a provincial final date with Louth as they chase a 13th straight Leinster title.
Cluxton's return to the starting team was the first question for manager Dessie Farrell. 
"I thought he played well," said Farrell. "Obviously we've had challenges with goalkeepers in terms of injuries over the last number of months.
"But we just felt it was time to try Stephen and give him some exposure and game time."
As for the game itself, Farrell conceded his team have work to do ahead of the Louth match and said, "We were definitely flat at times, just off-colour with certain dimensions of the game. But very happy with the grittiness, determination and spirit that we showed at the end to be able to dig it out."
Armagh 4-10 Down 0-12
The irony was not lost on Armagh selector Ciaran McKeever after his team's 4-10 to 0-12 win over Down in the Ulster SFC semifinal in Clones – a victory in the very competition he had stated earlier this year didn't matter next to the All-Ireland quest.
With provincial champions Derry next up in the Ulster decider, Armagh will fancy their chances and McKeever was asked after this emphatic win if he would, metaphorically, like to eat his words.
Smiling at the media, he responded, "I was giving you the old Jose Mourinho. You would be pretty foolish to believe me sometimes. Look, it is an Ulster final.
"They are finals, you want to win them. It is a national title. Ulster is held in such a regard. We'd love nothing more than this group to get their hands on an Ulster medal. But we know the task that lies ahead in two weeks' time."
Armagh are now through to their first provincial final in 15 years after goals from Andrew Murnin and Shane McPartlan in the first half and two green flags from Ciaran Mackin saw off the Mourne men.
Down will now step into life as second seeds for the Tailteann Cup and manager Conor Laverty admitted, "We knew coming into the game today it was going to be a step up and Armagh are well down the road in their journey. I think Kieran McGeeney has been there nine years now and we are only starting out on our journey.
"We came here with a lot of belief that we could hurt them and our pace could hurt them and I felt at times we did. But listen, their experience and know-how and they also got the big scores at vital stages of the game and then they were able to keep us at arms' length really.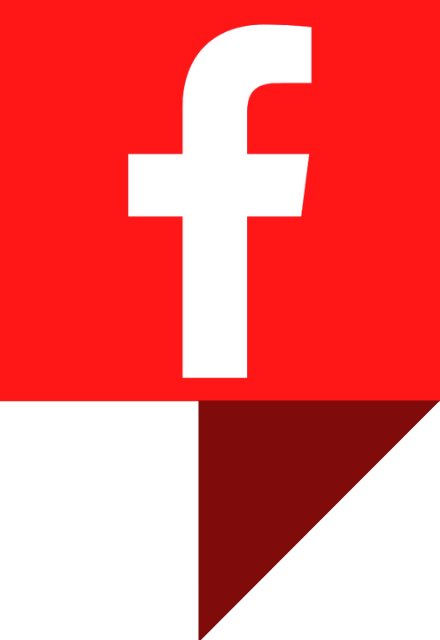 Global Irish GAA
Love GAA? Share your local GAA and keep in touch with the community around the world on our Global Irish GAA group.
Louth 0-27 Offaly 2-15 (AET)
Mickey Harte admitted after his team's dramatic Leinster SFC extra-time win over Offaly that any normal manager would have taken captain Shane Mulroy off after an average performance in normal time of this Croke Park encounter. But Harte is no normal manager and Mulroy is no normal talent.
By the end of extra-time Louth were six points to the good and into a first Leinster final since 2010, thanks in no small measure to the four points Mulroy accounted for as they hit six without reply in six incredible minutes of first half ET action. And that with Mulroy still recovering from the effects of a hamstring injury.
It was a performance to inspire comparisons with a sporting legend. "Well, would you take Messi off?" responded Harte with a smile when asked if Mulroy should have been called ashore in normal time. "No, I wouldn't."
"You have to understand that he was out of football for about seven or eight weeks," added Harte. "A player like that has quality, he is the real star player and he is our captain. You do have to wait for someone like that to find their feet."
Louth fans will understand where Harte is coming from after he inspired their team to a first Leinster final since 2010 and an infamous defeat to Meath that is still talked about. 
For Offaly, the Tailteann Cup beckons after their quarter-final heroics against the Royals came unstuck on Sunday.
Derry 1-21 Monaghan 2-10
Shane McGuigan was the star of the show again with a nine point haul as champions Derry cruised past Monaghan in the Ulster SFC semifinal with a display hailed by manager Rory Gallagher as "sensational at times" and one good enough to book a final date with Armagh.
"It was a very satisfying evening; there's absolutely no doubt about that," Gallagher said. "It's what you want to experience in sport, that is great days. I'm delighted for the players and the management team.
"There's no doubt with the ball we were sensational at times, the ease at which we play. We have good players, knitting together well, and are mad for learning. Their football IQ is phenomenally high."
Man of the match McGuigan stated, "At the start of the year we set our stall out to get promoted and we did that. After that there was to defend our Ulster title, so we have one more step to do and hopefully two weeks on Sunday we can do that.
"It means everything to us, we got the feel for it last year and it was something special. I know a lot has been said about the provincials not meaning as much but we definitely are not seeing that way."
Championship Draws Confirmed
The draws have been made for the new All-Ireland senior football series and the second running of the Tailteann Cup with fixtures to begin the weekend after next.
The All-Ireland series is divided into four groups of four and features all provincial finalists alongside the eight top-seeded sides in the country, with the Munster winners and Leinster runners-up in Group 1 alongside Mayo and Cork and the Connacht winners and Ulster runners-up in with Tyrone and Westmeath in Group 2.
Group 3 will feature the Leinster winners and Connacht runners-up along with Roscommon and Kildare while Group 4 features Monaghan and Donegal with the Ulster SFC winners and the Munster runners-up.
Meath have been drawn alongside Down, Tipperary and Waterford in Group 2 while 2022 runners-up Cavan are in with Offaly, Laois and London. New York will join this tournament at the preliminary quarterfinal stage.
The first round of fixtures in the Tailteann Cup will take place on May 13 and 14 with the All-Ireland series set to begin the following weekend, May 20 and 21.
All-Ireland SFC draw Group 1: Munster winner, Leinster runner-up, Mayo, Cork. Group 2: Connacht winner, Ulster runner-up, Tyrone, Westmeath. Group 3: Leinster winner, Connacht runner-up, Roscommon, Kildare. Group 4: Ulster winner, Munster runner-up, Monaghan, Donegal.
Here are the 2023 Sam Maguire Cup Groups! The top team in each group will advance to the All-Ireland SFC quarter-finals. Counties finishing in second and third place will meet at the preliminary quarter-final stage. pic.twitter.com/XJrlVl9lQ2

— The GAA (@officialgaa) May 2, 2023
Tailteann Cup SFC draw Group 1: Cavan, Offaly, Laois, London. Group 2: Meath, Down, Tipperary, Waterford. Group 3: Limerick, Wicklow, Longford, Carlow. Group 4: Fermanagh, Antrim, Wexford, Leitrim.
Here are your 2023 Tailteann Cup Groups! There should be no shortage of drama with a number of interesting groups, action is set to commence on May 13th/14th. @NewYorkGAA will join the competition at the preliminary quarter-final stage. pic.twitter.com/pX4qJNz1Wi

— The GAA (@officialgaa) May 2, 2023
*This roundup first appeared in the May 3 edition of the weekly Irish Voice newspaper, sister publication to IrishCentral.