GAA news from Ireland this week.
Kerry back on track with win
Kerry got back to winning ways with a one-point win over Armagh at Austin Stack Park on Saturday evening, but one of their own didn't have time to dwell on the defeat for the Ulster team he now helps to coach as Kieran Donaghy had to exit stage left quickly to fulfill his basketball obligations with the Tralee Warriors.
Donaghy didn't have time to digest the 0-12 to 0-11 NFL Division One defeat with Armagh manager Kieran McGeeney never mind the media, but he did arrive on time to help the Warriors defeat Killester in a big hoops clash for their sixth win in a row.
The Warriors remain on course to make the Super League playoffs but All-Ireland and NFL champions Kerry, well beaten a week earlier by Mayo in Castlebar, may struggle to make the 2023 league final. Not that manager Jack O'Connor is too worried to judge by his post-match comments when the win was all that mattered.
"They're proud lads and they wanted to put their best foot forward," O'Connor said.
"We said before the game in the dressing room that it was up to them and I thought they were excellent, particularly in the second half because Armagh went two up and they're a tough nut to crack.
"They're very fit and very physical. It took great resolve from our guys to get over the line. Overall, great heart, which is what we were looking for. We were looking for attitude and performance tonight and if we got a result that was a bonus."
Now third in the table with four points from four games, Kerry will need results elsewhere to go their way if they are to make the league decider and retain their title but O'Connor isn't bothered as he looks to this weekend's trip to Tyrone.
"I said from before the league started that I'd be delighted to finish in the middle of the table because we were late back training, a month, six weeks or two months behind some teams," he added.
"We'll be happy enough if we get two more points and safety. We don't need to win the league this year, we just need to survive in Division One, then put the heads down and prepare for championship."
Tyrone, All-Ireland winners only two years ago, remain rooted to the bottom of the Division One table after they were well beaten by Mayo in Castlebar, 4-10 to 0-12.
"We can't buy a win at the moment, we can't buy a break," admitted Tyrone coach Feargal Logan after his team's first defeat at MacHale Park since 1992.
"It is not ideal but that is the way it is. But we just have to be equally as stubborn and keeping going. That's the way it happens around football. You just have to keep going."
Mayo, top of the table alongside Roscommon with six points from four games, are on course to make the league final but manager Kevin McStay is happier that top flight football is all but secure for next season.
"That win is a giant step towards safety," insisted McStay. "I'd say there's a lot of teams that will beat each other before it's out, but it's a good step. I'd like to pick up another one or two, sooner rather than later, and that would put us in good shape."
Roscommon suffered their first defeat of the season, 0-14 to 0-11, when they traveled to Clones to face Monaghan on Sunday and manager Davy Burke was realistic with his assessment of the impact of the result after earlier wins against Galway, Tyrone, and Armagh.
"There's a lot of talk, a lot of unwarranted talk about this team. We're a good, hard-working team, we've decent players, but we need to turn up every day and do it," Burke said.
"I'm glad that whatever that run was, it is over now, to be honest with you. As regards that performance, you'd need a degree in psychology to work that one out. They didn't turn up and we've to go off and think about it now and work through it."
Galway manager Padraic Joyce spoke of "a point gained" after his team's 1-9 to 1-9 draw away to Donegal in Letterkenny on Sunday afternoon, but opposite number Paddy Carr was happier with the return after a couple of difficult weeks.
"One thing that you're always hoping that's there in an abundance at this level of football and that is heart and character. It's there in abundance with them," he said.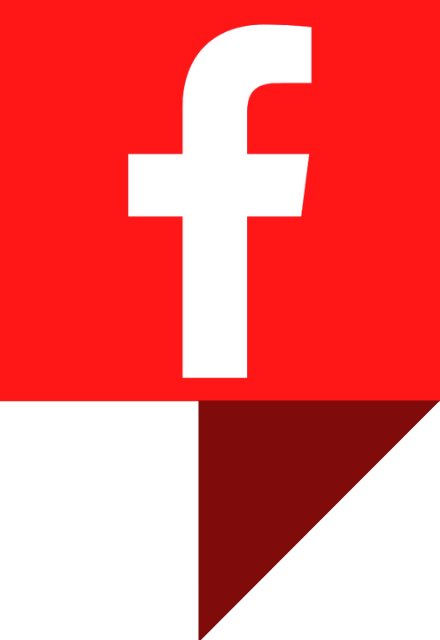 Global Irish GAA
Love GAA? Share your local GAA and keep in touch with the community around the world on our Global Irish GAA group.
Final point saves Dubs
Clare fans will talk of the one that got away for many years to come after a last-gasp-fisted point from Cormac Costello saved a 0-16 to 1-12 win for Dublin over the Banner in their NFL Division Two clash at Croke Park on Saturday night.
Costello broke Clare's brave resistance and their hearts with that point and their boss Colm Collins admitted afterward, "They should be proud of themselves. It was a tough one to lose. I felt we should have got something out of it.
"The Dubs in Croke Park are a formidable foe, but we put it up to them. We are playing good football. Our defending is solid, and we are taking top-class scores."
Clare led by six points at one stage in the second half but just couldn't put the Dubs away. Blues boss Dessie Farrell said, "We were happy to get out with the win. We were certainly in a bit of bother. We had a strong finish. And we were clinical when it mattered most."
Mickey Harte's Louth enjoyed a sweet win over Colm O'Rourke's Meath in Navan, 1-15 to 1-12 after a Craig Lennon goal and three points inside 90 seconds from Ciaran Downey inspired a big second half revival at Pairc Tailteann.
Meath, who led by 1-11 to 0-9 at one point after the break, lost Harry O'Higgins to a 24th minute red card and that hindered them in the vital closing minutes as Louth scored 1-6 to just a point for the Royals.
Kildare remain in bother after their 2-15 to 0-7 defeat at home to Derry in Newbridge, and manager Glenn Ryan is perplexed by their drop in form to say the least.
"We work on stuff off the training pitch in the hope and the belief that it's going to be brought out on the playing pitch, but it's not happening. Confidence is an issue now," he said.
Cork had no confidence problems however as they swept past Limerick by 6-18 to 0-12 in the final Division Two game of the weekend at Pairc Ui Chaoimh on Sunday afternoon.
Ban looms for Hayes
Limerick boosted their chances of making the NHL semifinals with a 0-24 to 0-19 Group A win over Galway on Sunday, but the big talking point surrounded a potential red card for their star man Kyle Hayes at Pearse Stadium.
Hayes was already in referee Sean Stack's book when he lashed out at Brian Concannon, but Stack's failure to issue a second yellow and a red dominated the post-match commentary.
The story surfaced again on Monday night with several outlets reporting that the GAA's disciplinary unit will review a video of the incident and could hit Hayes with a one game ban.
With Diarmaid Byrnes back in training, Limerick boss John Kiely is looking to make the most of this weekend's break from league action as he counts down to the start of the championship in April.
He added, "April 23 and the first championship game isn't far away. Next week, we're into March. We're entering that phase where you need to have more of your work behind you than ahead of you. We know we still have a lot to do."
Cork maintained their 100 percent record in Group A with a 2-21 to 0-21 win over Westmeath at Pairc Ui Chaoimh while Clare absolutely thumped hosts Wexford by 6-25 to 1-18 with a swift response to their recent defeat to Limerick.
Clare boss Brian Lohan was pleased with the turnaround on Sunday and told RTE Sport, "We turned over a couple of balls early on, conceded what we would describe as soft scores. On occasion our touch let us down a bit, but that's going to happen. Overall the players responded well."
Wexford boss Darragh Egan wasn't impressed, particularly with how his side conceded 4-17 in the opening half. "Nothing can excuse conceding 4-17 in the first half and I want to make that very clear. That is just not acceptable," Egan said.
Tipp defeats Dubs
Liam Cahill's Tipperary made it three Group B wins from three games in the NHL with a 2-23 to 0-24 win over Dublin at Croke Park on Saturday evening.
Sub Conor Bowe and Jason Forde got the second half goals that consigned Dublin to their first defeat of the league campaign. "I always knew that it was going to be a tough assignment up here," said Cahill.
"There's a couple of players on the squad who haven't played in Croke Park before, so, you know, happy to get the result definitely. Not massively over-happy with a lot of aspects of our play."
Dublin go to Kilkenny on Sunday, March 12 to face a Cats side that eased to a 0-34 to 1-18 win over Laois last Sunday when youngster Billy Drennan impressed again with 11 points for the afternoon.
Waterford meanwhile made hard work of their 1-22 to 0-17 defeat of Antrim at Fraher Field, sub Austin Gleeson delighting the home crowd with five points on the day, 
*This report first appeared in the March 1 edition of the weekly Irish Voice newspaper, sister publication to IrishCentral.