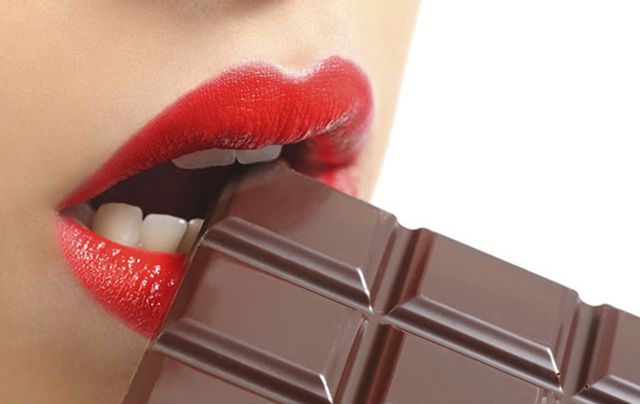 The Irish love of chocolate is legendary. In Europe, only the Swiss eat more of the stuff per head.

So why do the Irish love chocolate so much? It's could be our response to the damp, dreary winter weather and the deeply consoling reward of a good chocolate.

Or it could be the way that chocolate affects the brain's reward system. After all, it's known to stimulate brain responses in a similar way to drugs such as cocaine and nicotine. Or maybe we just love it because it's delicious.

One thing's for sure, we're very good at making chocolates ourselves. Irish chocolate brands are now sought after worldwide, where they are prized for their fine ingredients – including exceptionally rich Irish dairy – as much as their finish.

Here are IrishCentral's top list of chocolates from around the world that you really must sample.

1. Friis-Holm


9
Friis-Holm describe themselves as an artisanal company who are all about quality and sustainability. The International Chocolate Awards agree, awarding them the World Gold Prize in 2013 for their Dark Milk Chocolate Bar.
The company is based in Denmark and owned and operated by the gifted chef Mikkel Friis-Holm. You can order their award winning Dark Milk Chocolate
here.
2. See's Candies
9
If you ever do leave your heart in San Francisco it will be over See's Candies. Founded 90 years ago in Los Angeles and a success story ever since, See's offers exceptional quality and value and are among the best chocolates we've ever sampled.
Located in California, they will express mail a box to you anywhere in the USA, and when temperatures start to rise all of their chocolates are delivered with reusable cold packs and shipped via 2-day delivery for speedy, melt-free delivery. Order some
here.
3. L.A. Burdick Chocolate
9
Known for their iconic chocolate penguins and mice, Burdicks operate on the more sophisticated end of chocolate making spectrum with flavor combinations in their handmade everyday assortments that will send you out of this world. Find your own combination here.
4. Butlers
9
The Irish should have conquered the chocolate summit decades ago. With our access to the best dairy in the world, we've been sitting on a gold mine for entirely too long.
Butlers
' award winning chocolates is one of the strongest arguments that we should be as famous for our candies as we are for our stout. In Ireland, cafés serve you chocolates to complement their rich coffees, but there's no doubt that these internationally prized chocolates are the real stars.

5. Valrhona
9
As prized by chefs as it is by the public, Valrhona chocolates took the extra step to ensure top quality by opening and operating its own plantations, first in Venezuela, and more recently in the Dominican Republic.
Valrhona's expertise is linked to its pastry and chocolate school, l'Ecole du Grand Chocolat, created in 1989. This September, twenty years after launching the brand in the United States, Valrhona will celebrate the 25th Anniversary with the opening of its first Chocolate School outpost in Brooklyn. Expect great thing but in the meantime order your own supply
here.
6.  Lily O'Brien's
9
The Irish know where to find good chocolate the same way New Yorkers know where to find good bagels. It's just something we prioritize. That was the thinking behind the founding of
Lily O'Brien
's chocolates in 1992 and it's the reason for its growing success.
O'Brien's succeeds because it finds the sweet spot between a treat and a serious indulgence. These chocolates are created by people with a passion for their work which you will discern after the first bite.
7. Cadbury
9
Cadbury has been based in Coolock, Co. Dublin for decades where it has produced some of the most beloved candy in Ireland. You just have to say Cadbury Dairy Milk, Creme Egg, Wispa, Flake or Crunchie to an Irish person to see them hug themselves in anticipation.
Most people agree that Irish candy is a country mile better than the American equivalents. That's due to our discerning tastes and our insistence on high quality. Bring these to Irish gatherings and you'll be warmly welcomed.

8.  Aine

Aine's chocolates is a relatively new but seriously impressive Irish chocolate company who have racked up some serious awards – including 13 gold medals for their famous hand made chocolates.
Making chocolates for chocolate lovers, the company is making a name for itself as its business and recognition expand. Check them out
here
.
9. Caffrey's
9
Ready for some serious Irish nostalgia?
Caffrey's
may not be the most high-end chocolate manufacturer, but there's no doubting the nostalgic power of seeing one of their boxes on a shelf in your local Irish store in Chicago, New York or LA.
Just remember the names and you'll be transported back to the days of school uniforms and hiding out between classes. Remember Snowballs, Tea Cakes, Macaroon Bars, Easter Egg Mallows and Whippers? How come they aren't available in your local Irish stores here in the US? They're miles better than the too sweet chemical storms that pass themselves off as chocolate abroad. Time to get canvassing folks.
* Originally published 2014.