Slane Irish Whiskey marries traditional Irish craftsmanship with innovation… like this cocktail recipe everyone will enjoy!
One fine day in 1981, thousands of people traveled to Slane to put their differences aside and listen to the music.
A quintessential rock 'n roll setting
Slane's name is familiar to rock 'n roll fans the world over. Since launching in 1981 by Henry Conyngham, Alex's father, the Slane Castle Concert series has attracted more than 1 million rock 'n roll fans who flock annually to the estate's idyllic grounds.
3
Slane Irish Whiskey
Slane Irish Whiskey is a bold, new take on Ireland's legendary spirit. Created by Brown-Forman, a leader in whiskey since 1870, and the Conyngham family of Slane, whose roots in the Irish village date back more than three centuries, it unites craftsmanship and innovation. These two historic families rooted in shared values have joined together to introduce this unique Irish whiskey.
Slane Irish Whiskey marries traditional Irish craftsmanship with innovations like its signature Triple Casked maturation process. Using virgin, seasoned and sherry casks, the resulting spirit is bold, yet smooth and more robust and complex than a traditional blended Irish whiskey. Its striking black bottle calls out its distinctive flavor and unconventional approach that embodies the pride of Slane.
Slane rocks recipe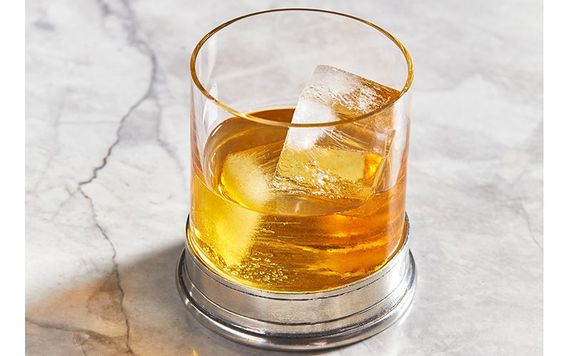 3
Ingredients
- 2 parts Slane Irish Whiskey
- Ice cubes
Method
Pour Slane Irish Whiskey in a rocks glass. Add ice cubes to your liking.
* For more information about Slane Irish Whiskey, please visit www.slaneirishwhiskey.com, like us on Facebook at www.facebook.com/slanewhiskey, on Twitter at @SlaneWhiskey and on Instagram at @SlaneWhiskey.