In her latest cookery book "Coast," celebrated Irish writer and chef Rachel Allen has written the book she'll be remembered for. A journey through the regions and dishes of Ireland's Wild Atlantic Way, it's a career high point that's the result of decades of experience as an internationally celebrated cook. Cahir O'Doherty talks to the woman who is as important to Irish culture in her own way as our poets and writers.
Culture isn't just books, music and films. Culture is in how we live, the way we express ourselves and it's even in what we cook, drink and eat.
For generations the simplicity of Irish cooking was often sniffed at by other European nations, until our actual skill and artistry was revealed by a series of evangelizing Irish cookbook authors like the legendary Allen family of Ballymaloe House and Cooking School in West Cork.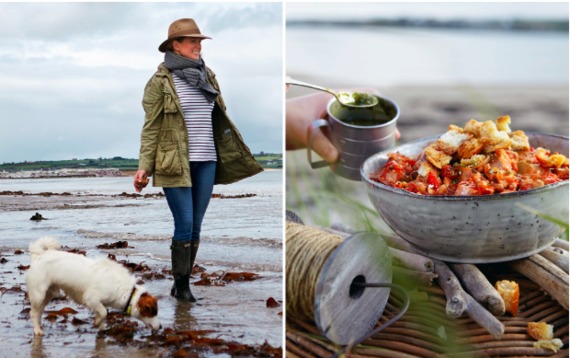 5
With "Coast," her latest and frankly greatest cook book ever, Rachel Allen, 44, has written a deeply personal love letter to Ireland.
Taking a leisurely trip along Ireland's Wild Atlantic Way from her family home in West Cork along the western coastline through the epic landscape of the Burren in Co. Clare to the lyrical beauty of Co. Donegal, each stop is filled with inspired recipes featuring local produce.
"Over the years of writing cookery books you just get to know your own style don't you?" Allen told the Irish Voice during a recent interview.
"I've definitely seen a certain amount of growing up, maturing and evolving in my cookery books. I think this cookbook is very me. I haven't felt the need to overcomplicate recipes. Many of them are really very simple, and I was really hoping that the photographs would also be simple and rustic and earthy and Irish."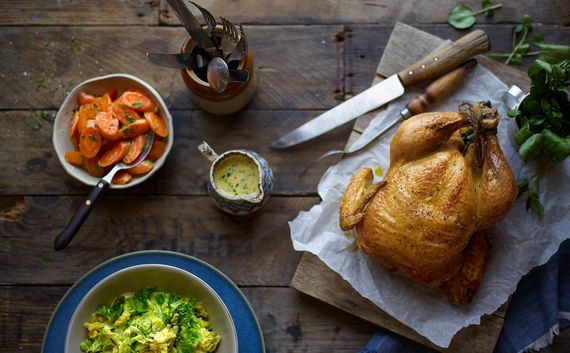 5
Known as Ireland's cooking queen, Allen, like everyone in the family, is clearly a bit posh but at the same time completely approachable. Allen interrupts our phone conversation to coax a new kitten off the top of curtain polls.
"Oh, Sugar, get down! Now you got stuck at the top again, didn't you?" she laughs as she describes the kitten's manic energy. "She's realized her mistake!"
What cooks like Allen know and that the rest of us need to, is that Ireland's produce is world class, from our organic vegetables, artisan breads, local honey and cheese, to our famous gins and whiskeys. We can stand shoulder to shoulder with the world's great cuisines and this book aims to prove it, packed as it is with the kind of comforting recipes that you associate with a temperate climate.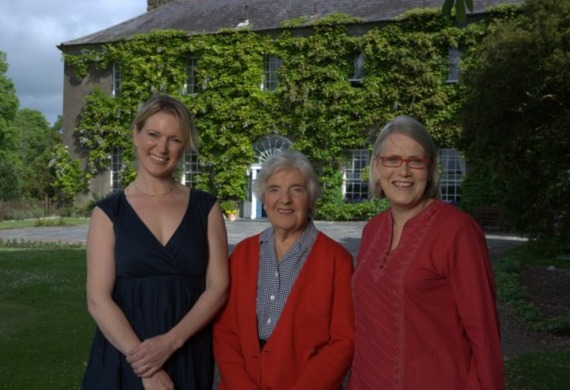 5
Time and again Allen focuses on what makes Ireland unique. The focus on organic farming, the quality of the soil and the traditional dishes that can be found in each region makes the book sing. It's not just about cooking. It's about regional attitudes to cooking and life.
"The produce in Ireland is second to none, I believe. Whenever I'm in another country and people don't know much about Irish food and they ask me about it, I do tend to say that it's incredibly produce led," Allen says.
"We never had a very spicy cuisine. It wasn't an eclectic melting pot like many of the Asian cuisines are. In Ireland it's a really simple kind of food because the produce itself is so good. We have great fertile green grass, so the dairy is terrific, the meat is great, and we have all that wonderful seafood. So it really is based on the great produce."
Allen admits she really enjoyed writing "Coast" and the television series that accompanied it, "Coastal Cooking," which will be broadcast in the U.S. soon. "I'm always terrified before the book comes into print if it will look the way I want it to, and I think this one really does," she says.
Allen adds that she has seen Irish cooking revolutionized over the last 10 years (and though she's too modest to say so, her family's efforts have been at the forefront of it for over four decades).
"There's so much more of a confidence in what we have here. We're not trying to be something else other than ourselves," she offers.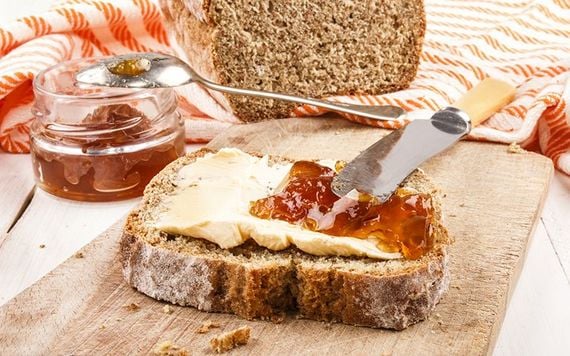 5
"Years ago we were always trying to be international, but when you strip it all back and bring the focus back to our great natural produce, we have learned not to over-embellish it."
"Coast" unlocks Ireland, taking you though the landscape as well as the cooking, a process Allen says she loved.
"Ah, it was brilliant. I have done many parts of the Wild Atlantic Way in little bits over the years. But in writing the book and the series I did it all in one big go over the course of a month," she reveals.
"We started in Cork and traveled a little bit east to Waterford because they're still on the Atlantic, and then I traveled all the way up as far as Donegal. The sun was shining and we were cooking on the beaches."
Because Ireland doesn't have a tropical climate a lot of our food is very comforting: the stews, the soups, the chowders, Allen says. And just the aroma of something cooking can transport you back to a place or time in a second, one mouthful or just the smell of it bubbling on the stove.
"Irish stew does that for me," Allen says.
Before the whole tourism initiative for the Wild Atlantic Way happened Allen had decided to write "Coast," she says.
"Then it was kind of lucky timing. I started thinking about a journey with food, taking in the local food. Starting from home up the west coast was the obvious choice. I meant for it to be a kind of a ring binder book, that you can take along on a journey along the whole coast. It could be something that people plan a trip by."
For Rachel Allen's pork with cream and watercress recipe, click here, and for Rachel Allen's lamb broth with haricot beans recipe recipe, click here.