The Fighting 69th Regiment has a cherished place in the annual New York City St. Patrick's Day parade at the top of the march, and now they've got a new Irish whiskey named in their honor.
On Tuesday, the formal launch of the Fighting 69th Whiskey took place at the Tara Rose Irish Bar, not far from the Regiment's headquarters on Lexington Avenue and East 25th Street.
The whiskey will initially be available in New York City and other cities on the East Coast, just in time to mark the Regiment's 170th anniversary on December 21, 1849.
According to a press release, the concept for a special Irish whiskey dedicated to the 69th was the brainchild of Colonel (Ret.) James Tierney, a former officer in the unit and a trustee of its non-profit Historical Trust. Having also served for ten years as the 69th Regimental historian, the idea came to him during one of his many visits to Ireland.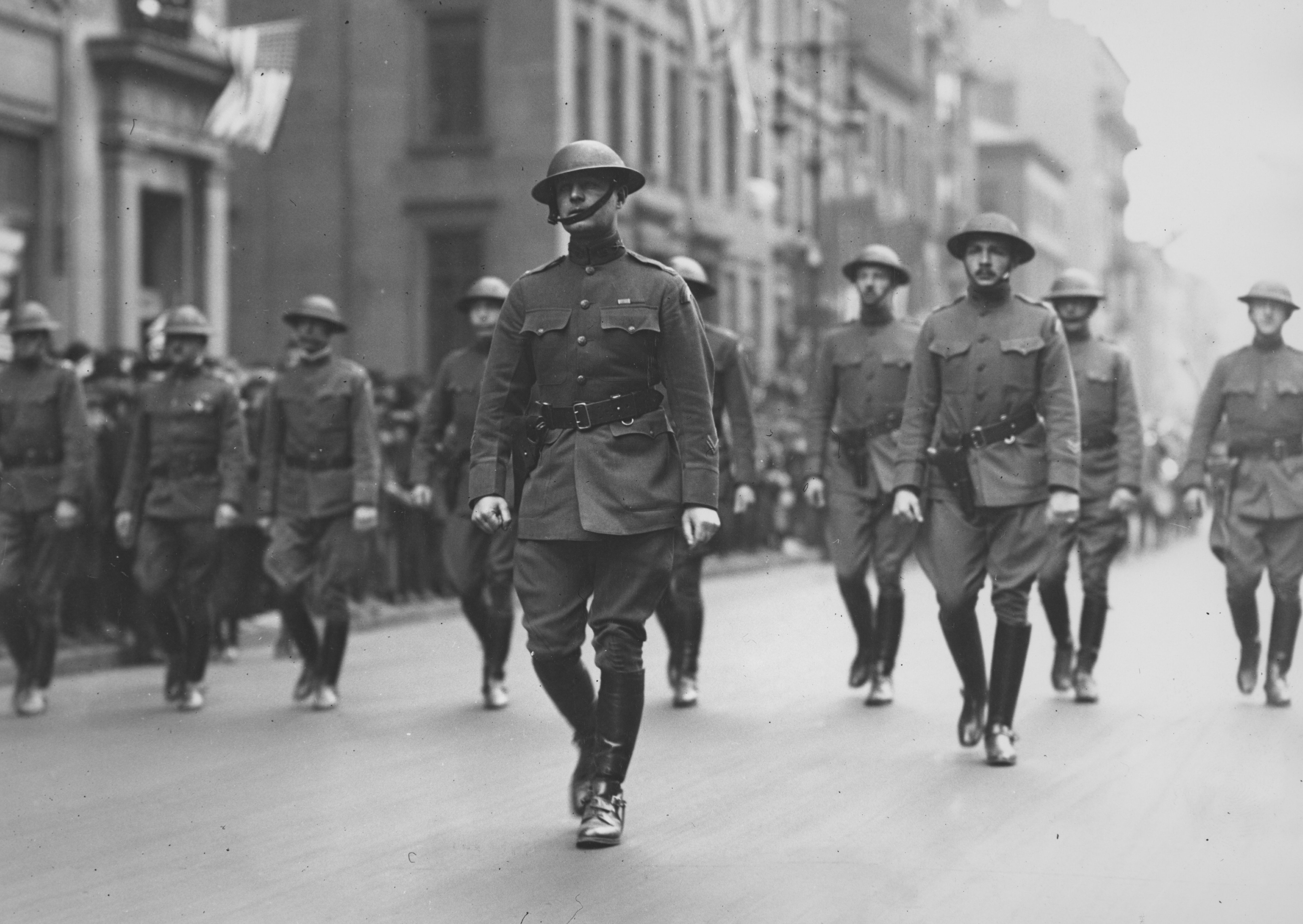 2
"With our strong Irish heritage, members of the 69th are invited to Waterford each year to participate in the annual Tricolour celebration, which marks the creation in 1848 of the flag that would eventually become the Irish Republic's national flag," recalled Tierney.
"It's been my honor to attend the celebration frequently and a few years ago, while enjoying the festivities with a taste of local whiskey, it occurred to me that the Fighting 69th should have its own Irish whiskey.
"A partner of the Espiritus Group, a spirits development and marketing company, was touring the armory and I mentioned the idea of a Fighting 69th Irish whiskey. He was immediately intrigued, and we set about to make it happen."
Scott Reid, chief marketing officer for Espiritus, said the company's leadership team are strong supporters of the United States military and quickly embraced the idea of an Irish whiskey for America's pre-eminent Irish heritage army unit.
"It made total sense," Reid said. "Some of the finest whiskies in the world come from Ireland and the category is currently on fire. To be able to help create a great whiskey brand and have it associated with a military unit with the reputation and tradition of the 69th Infantry Regiment was an opportunity we simply couldn't allow to pass by."
A portion of the sale of each bottle sold will benefit the trust and support its historic preservation mission as well as philanthropic activities on behalf of the Regiment's veterans and their families.
Read more: Memorial to heroic "Fighting 69th" priest to be unveiled