IrishCentral-produced Irish food and drink festival FarePlate is a must-attend event for the Irish culinary curious - take a look at the amazing brands, chefs, and restaurants who'll be there. 
FarePlate, the premier celebration of Irish food and drink will take place Sunday, March 11, 2018, at Houston Hall in New York City. 
Set within the industrial chic space of Houston Hall, FarePlate guests will have the opportunity to sample and experience what Ireland brings to the table. From signature cocktail drinks to menus highlighting Irish ingredients and recipes, to vendor tables to interactive events, there's something for everyone. 
Read on for more information on some of the wonderful participants, and book your tickets here - regular and VIP options available. VIP perks include a copy of The New Irish Cookbook, table settings from The Irish Bag Company, tasting plates of delicious Irish food, and a signature cocktail of Irish coffee. 
Castle Brands 
15
Castle Brands will be offering samples of some of Ireland's tastiest tipples, including Kanppogue Castle Irish Whiskey, Celtic Honey Liqueur, Clontarf Whiskey, Brady's Irish Cream, and Boru Irish Vodka - something for every palate. 
Irish Peat Wine from BT Wines
15
The first of its kind in the world, Irish Peat Wine from BT wines is comprised of Pinot Noir grapes from the Rheinhessen and Pfalz regions of Germany, Peat sourced locally in West Limerick, and a mix of hard work, dedication and patience to marry the foundations of Ireland with grapes grown and cultivated by the River Rhine. The vines are carefully selected to ensure the marriage between both the grapes and the Peat is one that is harmonious. The Peat adds depth and character to the wine, resulting in a warm ruby red color which is not usually associated with a Pinot Noir and a smooth, velvety taste.
The New Irish Table cookbook with Chef Noel McMeel
15
Ten award-winning chefs dismantle the stereotype of Irish cuisine being a boil, a fry, or soda bread. Highlighting fresh, local, and seasonal ingredients from provinces across the Emerald Isle, this beautiful, photo-illustrated collection offers inspirational Irish recipes.
An Irish meal must nourish the soul as well as the body, teasing each of the senses. Home cooks are invited into each featured chef's restaurant and/ or home to experience recipes that utilize fresh fish, lamb, beef, pork, fruits, and vegetables, and of course, Ireland's renowned cheeses.
15
One of the featured chefs, Noel McMeel, will be with us a FarePlate to sign copies of the book and do a live demo. 
Gallagher's Boxty House, Dublin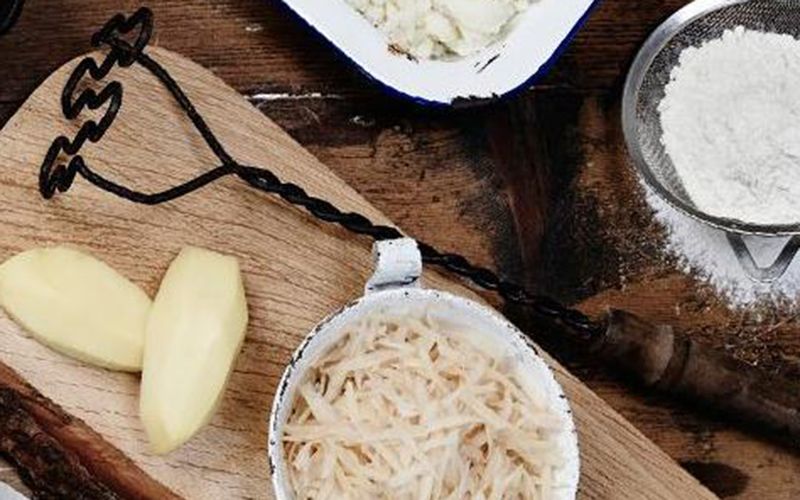 15
Boxty is one of the most beloved Irish potato dishes. A style of traditional Irish potato cake, boxty is mostly associated with the north midlands of Ireland in Connacht and Ulster. The people of Mayo, Sligo, Donegal, Fermanagh, Longford, Leitrim and Cavan are particularly big fans of this delicious and simple style of potatoes.
Pádraic Óg Gallagher's Boxty House in Dublin's Temple Bar elevates this classic dish to an art form, and we're delighted they will be at FarePlate with Boxty for you to sample.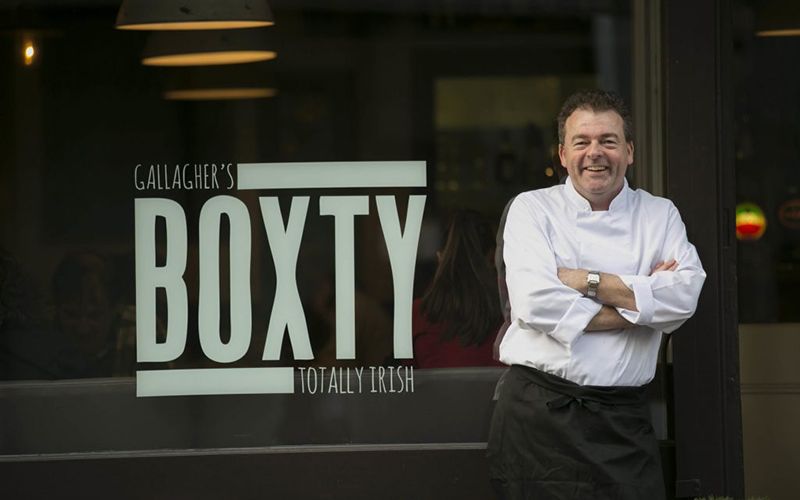 15
O'Hara's Irish Beer 
15
Carlow Brewing Company, also known as O'Hara's Brewery, craft brews traditional Irish beers and their own interpretation of international beer styles, including stouts and ales, wheat beers and lagers, all carrying the brewery founders family name, O'Hara's.
Each beer is crafted using classic brewing methods to create the traditional Irish beers styles that have long since been forgotten by many of the larger breweries.  They use just four main ingredients; water, malts, hops and yeast to produce the highest quality craft beer range. At FarePlate, you'll be able to taste their Irish Stout, Irish Pale Ale, and Irish Red varieties.
Brennans Bread 
15
The Irish take their bread very seriously, and at the very top of that food pyramid is Brennans, a staple in any Irish kitchen. White, brown, wholemeal, wholegrain, granary or seeded; pan, batch, soda or sandwich - there's something for everyone in the family in Brennans' huge range of freshly baked breads.
Book your tickets here - regular and VIP options available
Flahavan's Irish Oatmeal
15
Oatmeal may be having a superfood moment in the US, but the Irish have long known the benefits of starting your day with a hearty bowl of porridge. Flahavan's has been milling oats at the family mill in Kilmacthomas, Co. Waterford for over 200 years. They will be back at FarePlate this year with samples and tasty treats. 
Coole Swan Irish Cream Liqueur
15
Creamy and delicious, Coole Swan Irish cream liqueur is made from fresh Irish cream, single malt Irish whiskey, and white Belgian chocolate - a winning combination. The name comes from the William Butler Yeats poem "The Wild Swans at Coole." We are delighted to welcome them back to FarePlate this year.
Mash Direct 
15
Mash Direct is an independent company started by Martin and Tracy Hamilton at their family-run farm in Comber, Co. Down in 2004. Using their six-generations of farming expertise, Mash Direct has grown from 70 to 1,400 acres of fields that are tailored to growing traditional, heritage vegetables. These are then cooked to perfection using specially designed steam cookers on the farm for that delicious taste and texture of homemade food. Suitable for microwave or oven heating the Mash Direct range is available to retail, food service and food manufacturing throughout the UK, Ireland, Middle East and now to the US. Hamilton will be leading a talk on the generations of farmers from which he and his compamy hail. 
Tourism Ireland 
15
Learn all about Irish food tourism from Tourism Ireland. Ireland's has become a mecca for foodies, with food and drink festivals, cookery schools, and world-class restaurants highlighting locally sourced food and traditional Irish recipes. Irish chefs will also be at FarePlate courtesy of Tourism Ireland to tell you all about their crafts and the Irish food scene. 
Book your tickets here - regular and VIP options available
Crafted Ireland
15
Crafted Ireland specializes in customized, luxury, and special-interest tours of Ireland, all with the aim of providing visitors with the most authentic experience possible. They boast a five-star Google review, and are a go-to tour company for celebrities, CEOs, and politicians looking to explore the Emerald Isle. 
Black Irish Bottling Company 
15
Chef Davitt Conroy, the founder of Black Irish Bottling Company, is native of Cork City Ireland and a veteran of 20 years working in professional kitchens. It was on the high seas working as a private yacht chef that Davitt devised Black Irish Bottling Co. and its sauces. From the Mediterranean to the Caribbean, the Atlantic to the Black Sea, Davitt's experience, both geographic and gastronomic, has helped forge the rich and complex flavors of his sauces. At FarePlate, you'll be able to sample all three varieties: habanero, red, and jalapeno.