Doylestown Brewery's new Irish-style red ale Duffy's Cut to fund dig on site where the bodies of up to 57 Irish immigrant railroad workers are believed to have been murdered.
What those unfortunate railroad workers would have done for a few cold ones.
Well, a few good beers will soon go to helping ensure that their sacrifices almost 190 years ago will be remembered in perpetuity.
Doylestown Brewery in Pennsylvania is coming out soon with a new brew. It's called Duffy's Cut in honor of those long-ago Irish immigrants.
Read more: Dig at Duffy's Cut to recover 50 Irish cholera and murder victims
The brewery is planning to give a percentage of every case of "Irish Style Red Ale" Duffy's Cut it sells to help fund the dig at Duffy's Cut in Malvern.
The Duffy's Cut project has been ongoing since 2002 and is set to resume in a few days after a high summer hiatus.
Duffy's Cut adjoins a mainline train track and is just a few miles from Philadelphia.
The Duffy's Cut work, mostly carried out during the year's warmer months, is piecing together the story of Irish railroad workers who died on the site from Cholera, or were murdered by anti-immigrant vigilantes, more than a decade before the start of the Great Hunger in Ireland.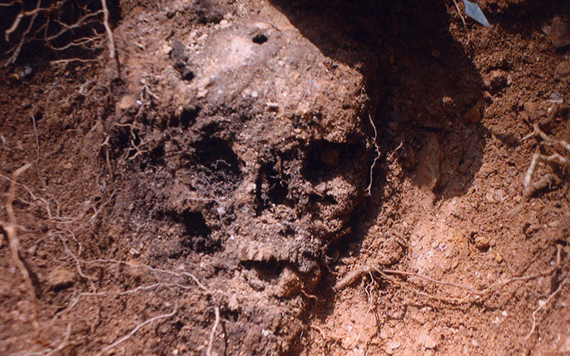 4
The project was originated by Dr. William Watson of nearby Immaculata University and his brother, Rev. Frank Watson, back in 2002.
In the following years, the research and on-site excavations have been led by the Watsons and Earl Schadnelmeier. The three, together with John Eates, combined to write a book, "The Ghosts of Duffy's Cut," which was published in 2006.
Duffy's Cut covers roughly an acre. The exact whereabouts of the remains of the Irish workers within the boundaries of the site, or just beyond its borders, had been a mystery for more than a century and a half.
But the excavation work over the years has uncovered the remains of several immigrants. Shipping records and DNA testing allowed for the identification of two, a man and a woman, John Ruddy and Catherine Burns. Their remains have been reinterred in Ireland.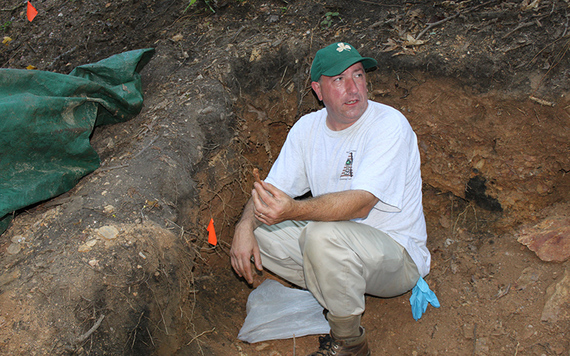 4
Other remains have been interred in Laurel Hill Cemetery which is close to the Duffy's Cut site.
Watson believes that some of the Irish workers at Duffy's Cut might have been buried alive during the stage of cholera known as cold cholera. At this point in the disease's lethal progress, it is possible to appear dead, though the individual is still alive.
Watson's team has uncovered records for the arrivals of eight ships in Philadelphia at the time, all carrying immigrants from Ireland. Most of them were natives of counties Tyrone, Catherine Burns' home county, Derry, and John Ruddy's native Donegal.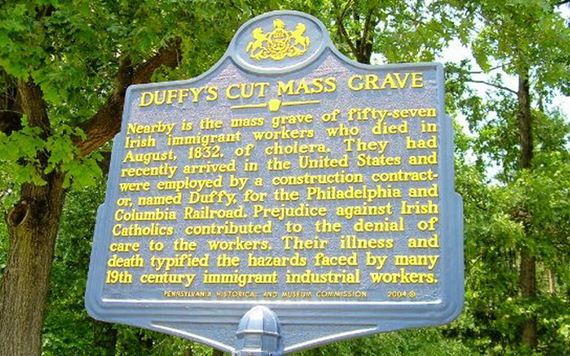 4
The project has for sure incurred considerable expenses over the years, employing as it does high tech ground penetrating radar as well as human effort on the site and in other locations where tests and analysis of remains and artifacts have been carried out.
And of course, digging painstakingly in the dirt under a hot sun can be thirsty work – worthy of a few brews at the end of a long Duffy's Cut day.
Can you help the Duffy's Cut Project? You can donate here.
Here's a full PBS documentary on "Secrets of the Dead: Death on the Railroad":
* This article was originally published in the Irish Echo.