Ireland's best-loved chocolate brand, Cadbury, may be planning to launch a vegan version of the iconic Dairy Milk bar
A Facebook group, What Kiwi Vegans Eat, posted a survey about Cadbury products which featured the iconic Cadbury Dairy Milk chocolate bar with "vegan" on the front.
The slide read:
"Introducing new Cadbury Vegan chocolate, that uses plant milk to replicate the classic taste of Cadbury chocolate."
According to LiveKindly the demand for vegan chocolate in Europe is growing and particularly in the United Kingdom, which consumes more chocolate than any other countries. In 2018, a Mintel Global New Products Database report revealed that eight percent of new chocolate launches in the UK were vegan.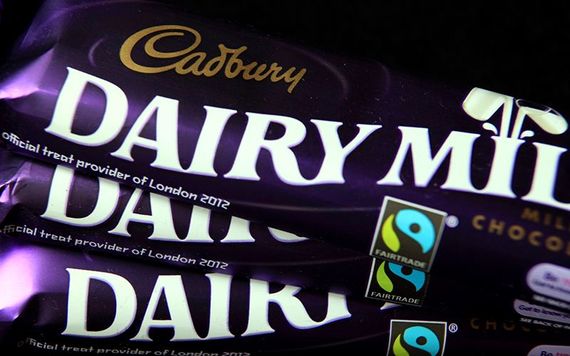 2
For Easter 2019 Cadbury launched giant Bourneville dark chocolate buttons and it's true that more and more Irish are turning to vegetarianism and veganism. In fact, Ireland's food board, Bord Bia now estimates that eight percent of Irish are vegetarian and two percent are vegan.
These figures coupled with the fact that the Irish are estimated to yea 17 pounds of chocolate per year means that there could certainly be a market for vegan Dairy Milk bars in Ireland.
Everyone knows that Cadbury is THE Irish chocolate brand but just months ago CraicPack carried out a survey of 7,000 Irish chocoholic Irish to found out their favorite chocolate bars.
Here are the results:
- Dairy Milk (Plain)
- Galaxy Smooth Milk
- Kinder Bueno
- Flake
- Crunchie
- Dairy Milk (Golden Crisp)
- Wispa
- Boost
What do you think? Will the Irish public lap up a vegan Cadbury Dairy Milk? Let us know in the comments section below.
Read more: How hard is it to eat vegan or vegetarian in Ireland?
H/T: RaiseVegan