The Saw Doctors have sold out their shows at New York's Hammerstein Ballroom on Friday, July 7 and Boston's MGM Music Hall on Saturday, July 8.
For the first time in ten years, the beloved Irish band The Saw Doctors will play US concerts this summer, headlining shows in New York City and Boston.
Perennial visitors to the US in the 1990s and the noughties, The Saw Doctors last toured in the US in March 2013, playing 18 venues across the North East and Mid West including sell-out gigs at Vic Theatre in Chicago, The House of Blues in Boston, and Irving Plaza in New York. 
The Saw Doctors are powered by songwriters Davy Carton (vocals) and Leo Moran (guitar) with a seven-member band lineup including former Waterboy Anthony Thistlethwaite on saxophone, Rickie O'Neill on drums, Will Merrigan on bass, Kieran Duddy on keyboards, and Noelie McDonnell on backing vocals.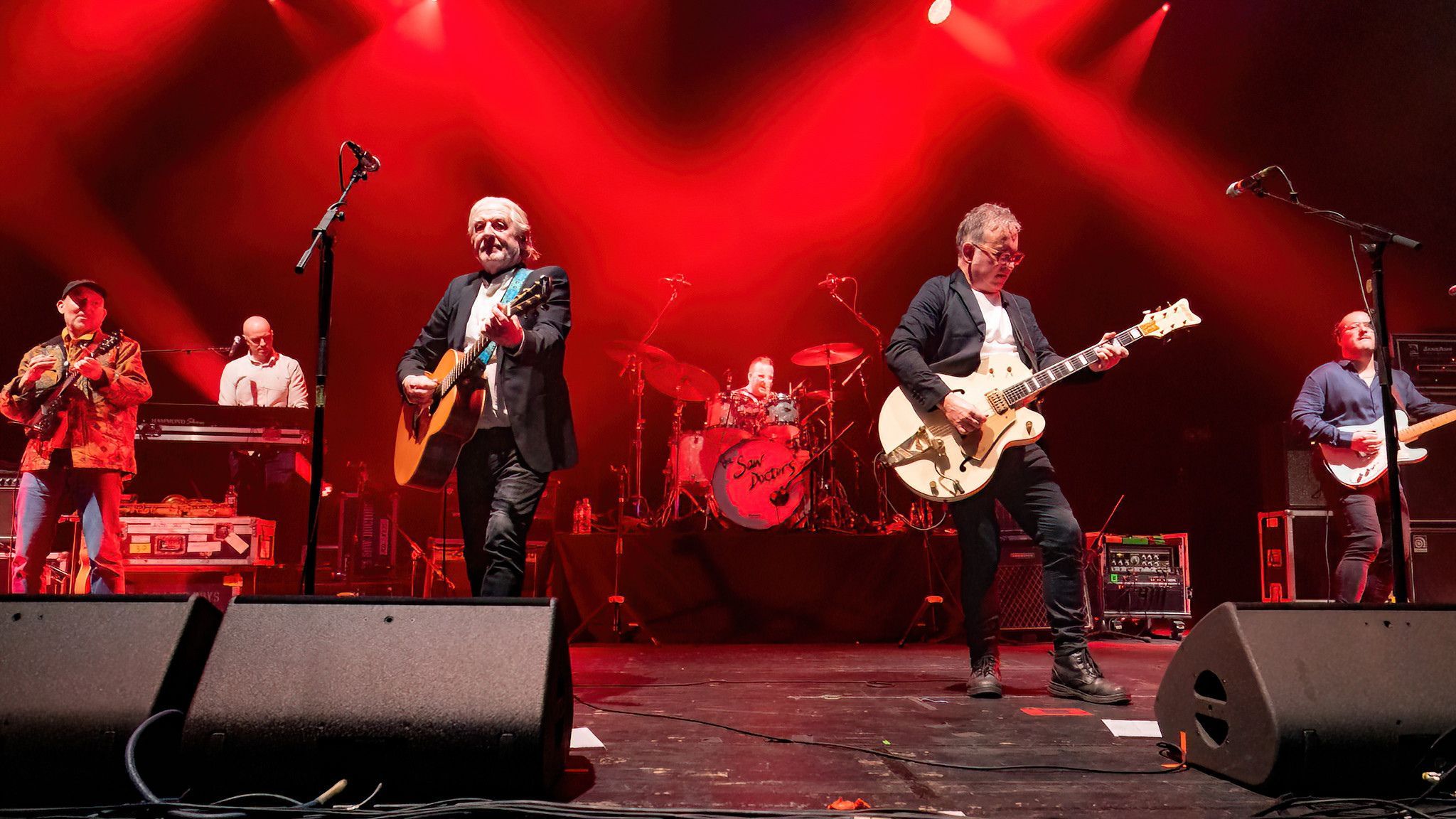 3
After a Covid-related break from touring in recent years, The Saw Doctors played a run of 'comeback' gigs in the UK last winter, selling out London Brixton Academy, Manchester Apollo, and two concerts at the famous Glasgow Barrowland venue in Scotland. 
"It is an absolute joy to put the band back together again," says guitarist Leo Moran "What a relief to be playing live again after two years of Covid restrictions. We're so looking forward to playing US shows again this summer."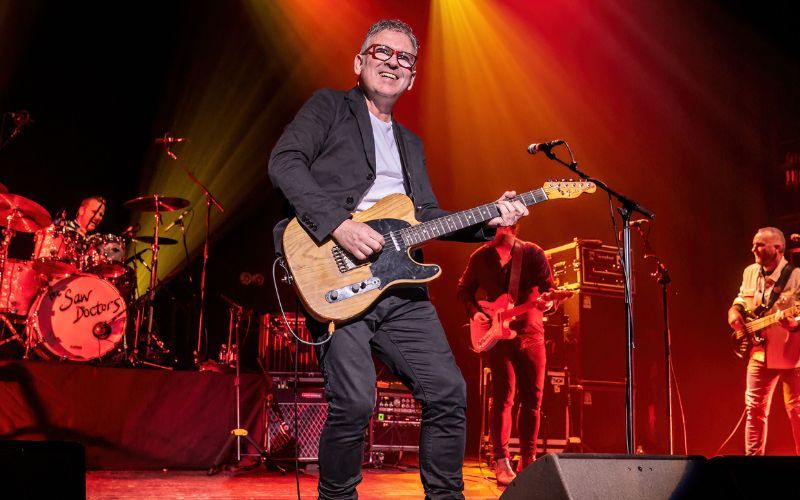 3
Last summer, The Saw Doctors scored a surprise chart success when the vinyl release of the band's debut album "If This Is Rock And Roll, I Want My Old Job Back" landed at No. 3 in the Irish Album Charts.
The Saw Doctors debut album, featuring the hit single "N17," was first released in 1991, going straight to No.1 on the Irish Charts. 
Starting out playing in Galway pubs, The Saw Doctors were invited to tour with Mike Scott of The Waterboys, spending six weeks on the "Fisherman's Blues" tour in the UK in 1989.
The Saw Doctors went from strength to strength when their second single "I Useta Lover" spent nine weeks at Number One and became Ireland's best-selling single of all time, outselling U2 and Sinéad O'Connor. 
Over the years, The Saw Doctors have built up a reputation as an unmissable live band with sold-out tours and an abundance of festival appearances, including Glastonbury and the New York Fleadh at Randalls Island.
Famed for their unrelenting energy, a Saw Doctors live show is performed with as much passion and fervor today as at their small-town pub gigs in Ireland 35 years ago.
You can stay up-to-date with The Saw Doctors on their website, Facebook, Twitter, and Instagram.