New music from The Cranberries will be released in early 2019
featuring songs recorded by Dolores O'Riordan before her death.
Irish band The Cranberries are to release new music featuring songs recorded by their late frontwoman Dolores O'Riordan before her death.
The band had planned to release a special remastered 25th-anniversary edition of their debut album "Everybody Else Is Doing It, So Why Can't We?," which they recorded before O'Riordan's untimely death in January 2018.
"We can confirm that since last summer the band had been working with Universal Music on the creation of a very special 25th anniversary edition of the album, a newly remastered version with previously unreleased material of ours as well as other bonus material from the era of our debut album," the band wrote on their website.
Read more: The demons that lingered for Dolores O'Riordan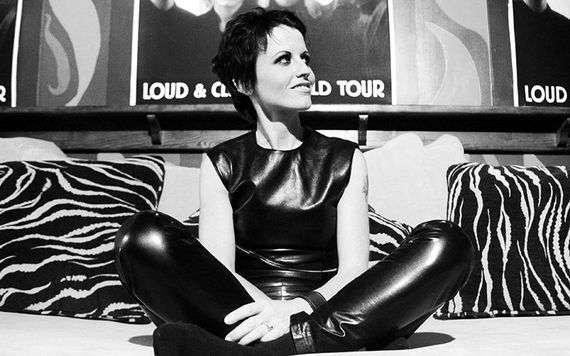 3
"We had planned to release this special edition this month to coincide with the 25th anniversary. However, given Dolores' passing in January we put the entire project on hold. In recent weeks we revisited this.
"After much consideration, we have decided to finish what we started."
The album is expected to drop in early 2019 featuring not just their hit songs from 1993 but new material which O'Riordan also recorded vocals for before her passing. The three surviving members of the Limerick band are said to be finishing up the recording of the studio album for release next year.
Read more: Best Cranberries songs to listen to as we mourn Dolores O'Riordan
3
O'Riordan was found dead in her hotel room on January 15, 2018, aged 46. She was set to record vocals for a cover of "Zombie" by American rock band Bad Wolves that same day. They have also decided to continue with the release and the song is still charting high around the world.
This will be the first new music from The Cranberries since 2012 when they released "Roses" after a break of more than a decade.