At the age of 15 Peter Halpin was "typecast"—they needed a Limerick actor to play Malachy McCourt in the film version of brother Frank's Angela's Ashes and Halpin got the call.
IrishCentral asked Halpin how he got the part? "Hubbard Casting from London," he recalled, "came to my theater school in Limerick and auditioned me, after four auditions, the final one with Sir Alan Parker, I landed the role of Malachy McCourt."
Halpin hooked up with Malachy again in the short film "Narcan." IrishCentral wondered what was the difference in working with him as a kid and then as a grown-up? "I didn't actually get to work with Malachy on Angela's Ashes," said Halpin.
Read more: Add this Irish drama series to your fall Netflix list
"I never had the pleasure of meeting any of the McCourts until I arrived in New York a few years ago. Malachy and I rapidly became buddies and he kindly agreed to play my father-in-law in my movie, 'Narcan,' last year. Not only is he a fine actor, but he is a consummate gentleman, friend and champion of mine!"
Halpin worked with Neil Jordan, director of such films as "The Crying Game" and "Michael Collins" on "Breakfast On Pluto." What was that experience like? "Magical! Both Neil and Pat McCabe (the writer) have a special bond and understanding of each other, a perfect foundation to create some beautiful art and they did so when making 'Breakfast On Pluto.' 
"Neil had a very lucid vision for the movie and his direction was effortless, while at the same time, extremely effective and efficient. I would love to work with both gentlemen again. Cillian Murphy was awesome in the leading role and he has inspired me for many years and his work continues to influence mine, he's one of life's gentlemen!"
Read more: Looking for an Irish fix on Netflix?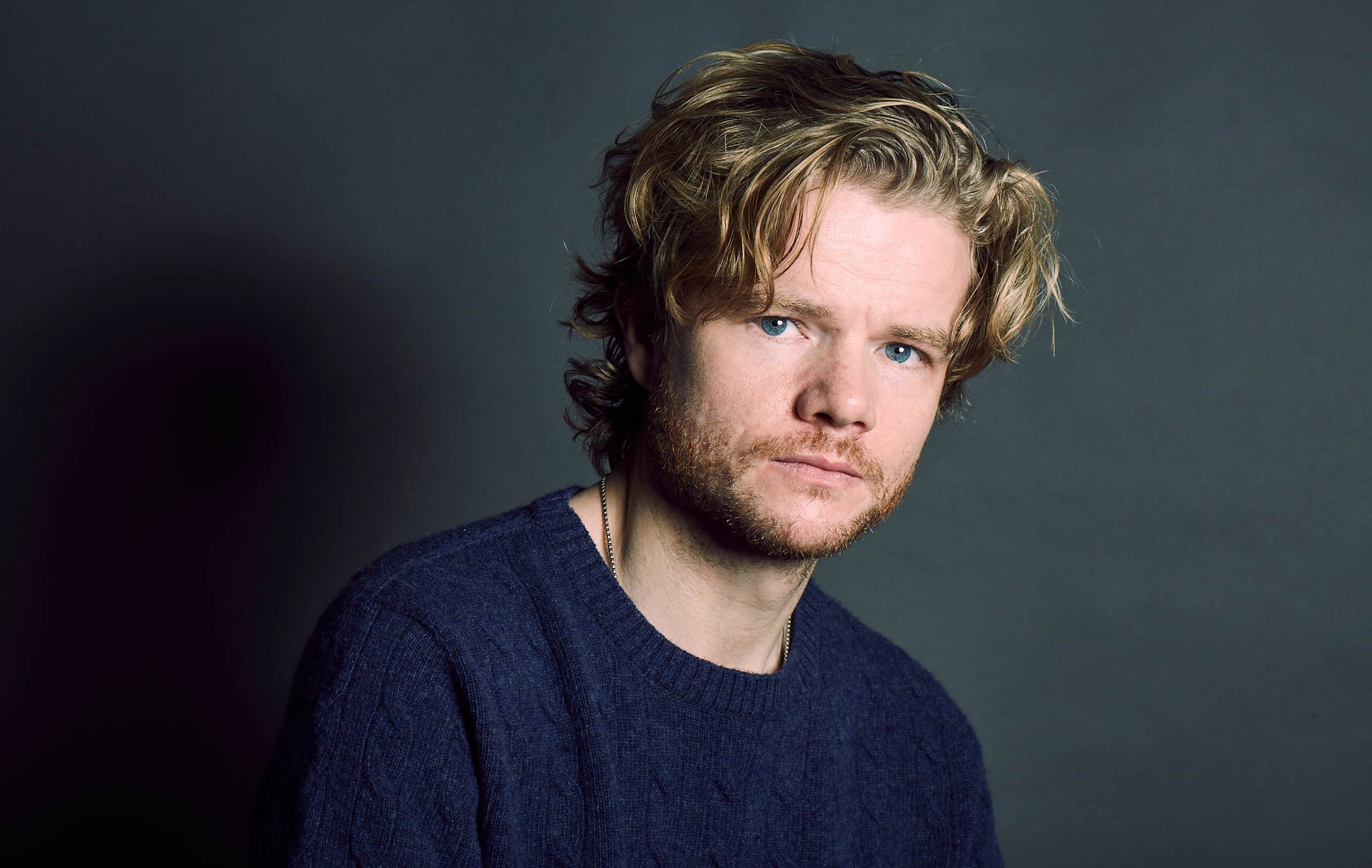 2
Halpin has also worked with prominent directors such as Lenny Abrahamson, Garry Hynes, Simon Massey and Liam Cunningham? What did he learn? "To listen! It's so important to listen to the actors you're playing opposite, but we very often forget to do this in the heat of the moment on set/on stage."
The Limerick boy's new home is in New York City and IrishCentral wondered what prompted the move? "For all the pretty ladies! Joke!! LOL!" he impishly replied. "I resettled here in New York because of the abundance of work, versus Ireland. The volume here is second to none and as a result, it increases my chances of booking gigs."
Halpin has also worked with Gabriel Byrne in Bloomsday on Broadway and he is still amazed by the experience. "Gabriel is a rock-star and a super sweet man," he says. "He has given me golden advice from time to time and I appreciate him for that. His work is phenomenal and playing opposite him is a joy to behold!"
Halpin will be joining "Daredevil" as it starts its third season. The web television series was created for Netflix by Drew Goddard, based on the Marvel Comics character of the same name. Halpin was eager to talk about the character he is playing, Theo Nelson.
"Theo is an ordinary man," he says, "a hard-working butcher, he runs the family butcher shop and is quite content to do so. Family is everything to Theo. He is not as career driven as his lawyer brother, Foggy. There's a lot of love between these two brothers and they complement each other beautifully."
Wilson Fisk, the villain in "Daredevil," is played by the consummate actor Vincent D'Onofrio, well-known for his work in films ("Full Metal Jacket") and TV ("Law and Order: Criminal Intent").  How is it to work with such a fine actor? "I have yet to have the pleasure of working opposite Vincent. However, I have met him on set numerous times and he's a very kind man, the complete opposite to that of his role of Wilson Fisk."
One of Halpin's quirky sidelines is that he rode as a steeplechase jockey in Ireland between acting jobs. How did that come about? "I've always had horses in my life from a very young age and always dreamed of riding in a race as a jockey. It was on my bucket list as it were, so we 'made it Halpin!' It's without a doubt the craziest thing I've ever done in my life (that and running with the bulls in Pamplona), it's an exhilarating experience, the closest thing to war I've ever witnessed!"
From his career trajectory, it's apparent that the only jockeying Halpin will be doing from now on will be for prime acting jobs.
You can follow Peter Halpin on social media at @realpeterhalpin and on his website at www.peterhalpin.com.
Dermot McEvoy is the author of the "The 13th Apostle: A Novel of Michael Collins and the Irish Uprising" and "Our Lady of Greenwich Village," both now available in paperback, Kindle and Audio from Skyhorse Publishing. He may be reached at dermotmcevoy50@gmail.com. Follow him at www.dermotmcevoy.com. Follow The 13th Apostle on Facebook at https://www.facebook.com/13thApostleMcEvoy/