From Jack Bauer to musician, Kiefer Sutherland regaled The Late Late show about a crazy night in Dublin when he met Shane MacGowan.
He's best known for his starring role in the old Fox drama 24, but Kiefer Sutherland is also a pretty talented musician who just wrapped up a tour of the U.K. On February 29 he'll be performing in Dublin and was a guest on last Friday's Late Late Show to hype the show.
Kiefer is quite an entertaining guest. The best story he told host Ryan Tubridy centered around the one and only Shane MacGowan and a pretty crazy night out in Dublin with the Pogues frontman.
We'll let Kiefer take it from here, uninterrupted because it's too funny.
It's a memory that will never leave me. I went into a club back in the early '90s called Lillie's Bordello, it was one of the rare places that would stay open quite late, like two or three in the morning. So I went in for a drink, and I'd had a few drinks already, and in the back of the bar there was a table set up and there was a group having dinner and the group was Sinead O'Connor, Van Morrison, Ronnie Wood, and Shane MacGowan.
"That's something you're never going to see. I knew Ronnie so he invited me up to say hello and I introduced myself. I couldn't help but noticing that Sinead O'Connor was drinking milk and everybody else was not.
"I sat down and the cardinal mistake of politics and the history of politics started being discussed, and Shane MacGowan, who I did not know, he and I did not share a similar view on the history of Scotland. And before you know it, the two of us were fighting. We were rolling around on the floor and I remember Van Morrison laughing.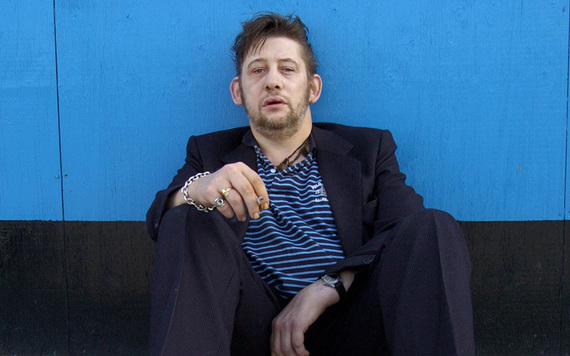 2
"I won't get into the fight, but it ended. And I got up and I said, 'I'm embarrassed, I'm very sorry' and I walked away. And Shane MacGowan at that time had a cast on his arm that looked as well lived in as anything that I'd ever seen. So fighting just seemed unfair.
"So I excused myself and went to the bar and had a drink and hours later, the bar's almost empty, and I get a tap on my shoulder. And it's Shane MacGowan. He says, 'I need a place to stay.' I said, 'You've got to be kidding me, three hours ago we were fighting on the floor.
Read more: CLRG makes official changes to 2020 World Irish Dancing Championships
"He said, 'That was three hours ago, now I need a place to stay.' I said, 'What about your mates?' He said, 'They're gone.'
"I was so impressed with his directness so I asked him to have a last drink, we walked back to my hotel, I got out bunch of blankets and made a bed for him on the couch and he went to sleep and I went to sleep.
"I got up in the morning expecting him to still be there because it was quite early, and all the blankets were perfectly folded, you couldn't have done it better, the pillow was on top of the blankets, and I looked over to the desk, there was a note that he had written on the hotel stationery.
"And it was the most beautiful letter I'd ever read, it was like poetry. And it was just a thank you note, but it was so generous, and the things he had to say about me and our night and humanity. It was quite long.
"I've still got the letter to this day, and it changed my perspective, don't judge a book by its cover and very rarely trust first encounters."
Shane's wife Victoria Mary Clarke remembers things a bit differently, though, and had a few thoughts – tweets – on the matter.
"Love this story! It is absolutely not true, Shane would never in a million years fold the blankets and leave a note! We need to see the note!!!!" she wrote. "I don't think he would have written a note either! Had the minibar been emptied?"
Ha! Sounds like way more than a minibar was consumed, and that all parties concerned might have fuzzy memories.
Read more: Sinead O'Connor kicks off tour in Galway