New Saoirse Ronan and Barry Keoghan movies, Kenneth Brannagh biggies, Irish novels made into movies and more - from the silver screen to Netflix, 2020 is a smorgasbord of Irish-grown delights. 
Taking a look at the year ahead the IrishCentral crew has been overwhelmed by how highly represented Irish talent is in some of the biggest releases from movies to TV and streaming. 
Here are just some of our top choices of the TV and movies to be released in 2020:
Movies 2020
Ammonite
it's 2020, which means 'ammonite' is coming out this year. ✨ #happynewyear pic.twitter.com/7PwLJ0uA27

— Amanda (@MySongHAIM) January 1, 2020
Starring Oscar-winner Kate Winslet as famed British paleontologist, Mary Anning, this movie, starring Saoirse Ronan, who plays her love interest, has already garnered major controversy. Namely, that Anning was not gay, according to her family! 
The movie is set in the 1920s and sees Anning befriending a London woman to whom she must unexpectedly play nursemaid. The movie also stars Fiona Shaw, James McArdle, Gemma Jones, and Alec Secăreanu.
Read more: Irish movies to watch on Netflix
Green Knight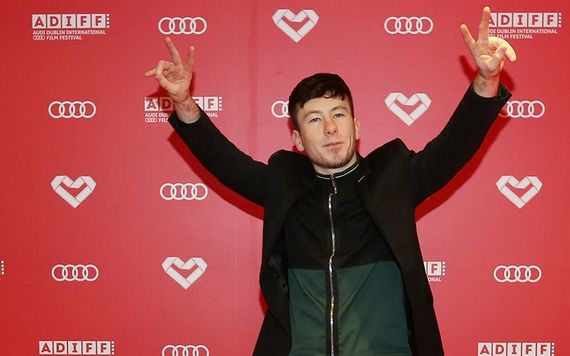 5
Filmed in Ireland and starring Ireland's very own Barry Keoghan (Dunkirk, Killing of a Sacred Deer), Green Knight is a retelling of the 14th-century tale of Sir Gawain and the Green Knight.
A famous tale from early English literature, it follows Sir Gawain (played by Dev Patel), a knight of King Arthur's Round Table, who accepts the challenge of beheading the Green Knight and must wait a year and a day to receive a blow in return.
Calm With Horses
Our boy Barry Keoghan strikes again in this movie told in the "darkest rural Ireland" according to IMDB. The movie, released on March 6, follows ex-boxer Douglas 'Arm' Armstrong, a feared enforcer for the drug-dealing Devers family, who is trying to be a good father to his autistic five-year-old son, Jack. His life comes to a head when he is asked to kill for the first time.
Artemis Fowl
Based on the first two novels in County Wexford author, Eoin Colfer's series the story follows Artemis Fowl, a 12-year-old genius and descendant of a long line of criminal masterminds, as he seeks out his father who has mysteriously disappeared. 
Directed by Kenneth Branagh and written by Conor McPherson, the film stars Ferdia Shaw, Lara McDonnell, Tamara Smart, Nonso Anozie, Josh Gad, and Judi Dench. 
Out on May 29, we're sure this one will excite the whole family. 
Death On The Nile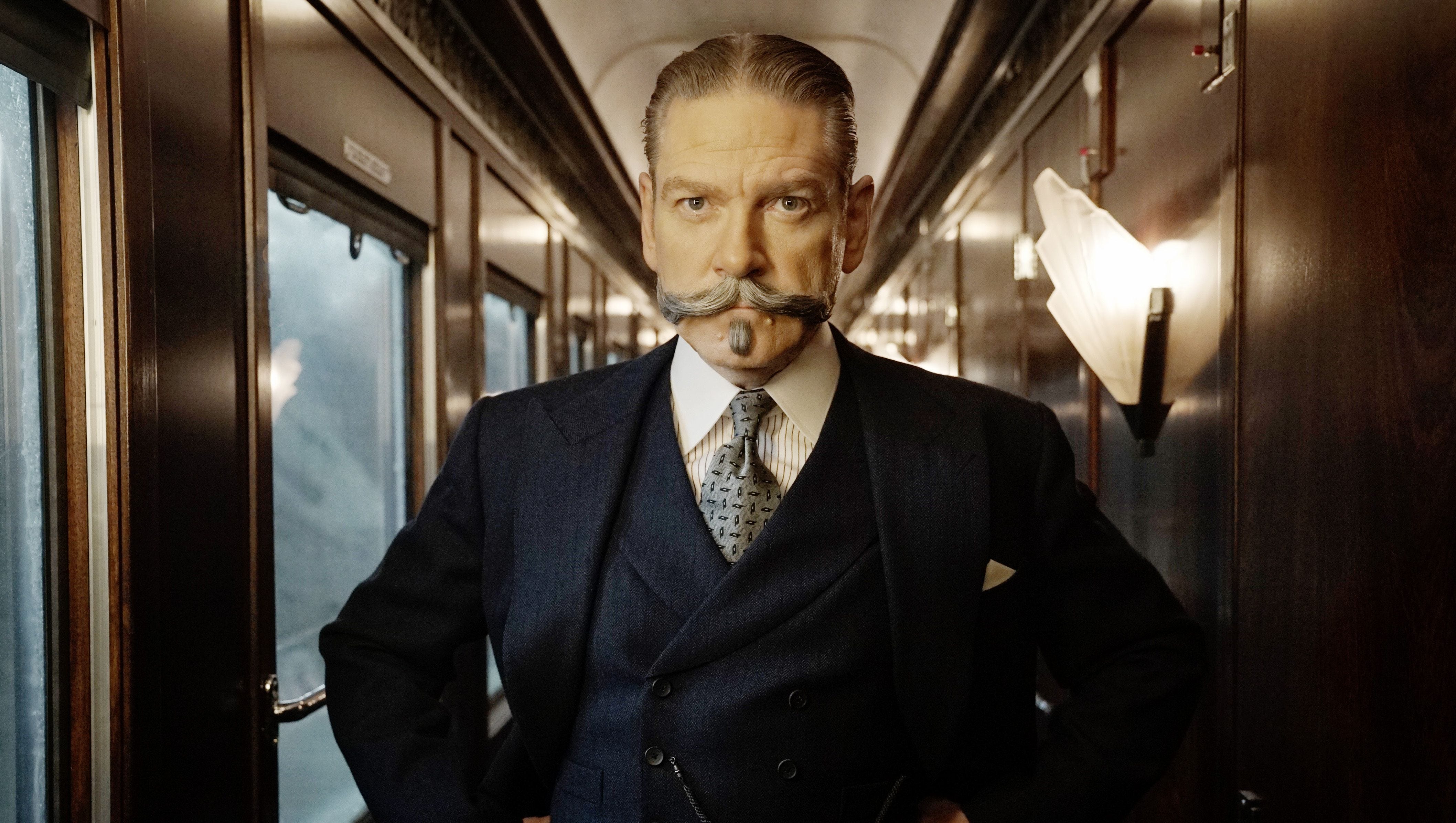 5
For a second time Belfast-born Kenneth Branagh, who also directs, stars as Agatha Christie's Belgium detective Hercule Poirot in Death on the Nile. A sequel to the 2017 movie, Murder on the Orient Express, Death on the Nile will star big names such as Armie Hammer, Annette Bening, Dawn French, Jennifer Saunders, and Russell Brand. The plot follows Poirot who becomes involved in a love triangle gone murderously bad while on a vacation in Egypt.
Death On The Nile is out on Oct 9, 2020.
Everybody's Talking About Jamie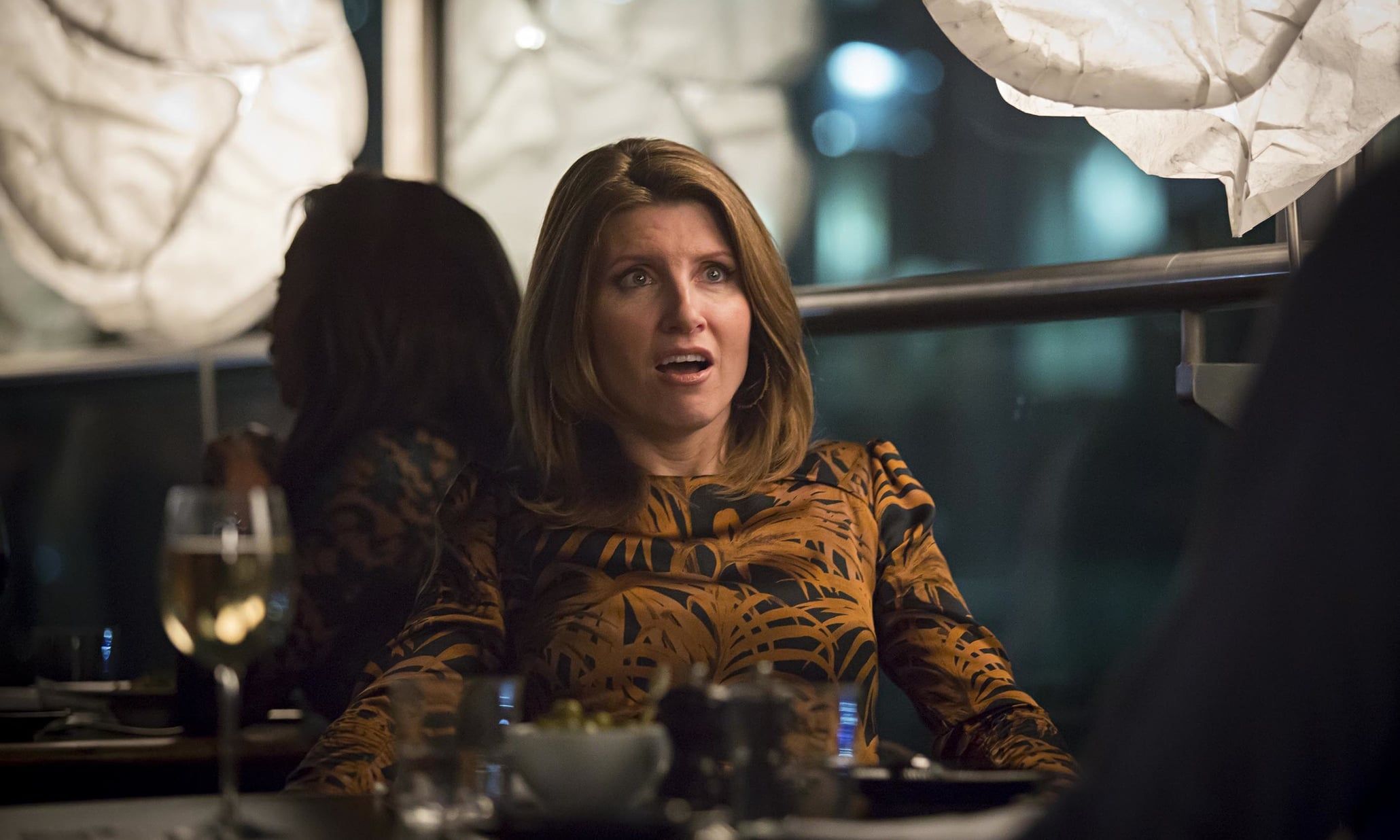 5
Irish writer and actress, Sharon Horgan, famous for her TV shows Catastrophe and Divorce stars in this feature film adaptation of the musical about a teenager from Sheffield, England, who wants to be a drag queen.
Directed by Jonathan Butterell from a screenplay by Tom MacRae and Dan Gillespie Sells, based upon the musical of the same name. Out on Oct 21, 2020, the British-American musical stars Max Harwood, Richard E. Grant, Sarah Lancashire, and Shobna Gulati, alongside our very own Horgan.
TV / Netflix 
Messiah
Messiah is a thriller series created by Michael Petroni and with the Executive Production of none other than our very own Derry girl, Roman Downey. The series focuses on the modern world's reaction to a man, who first appears in the Middle East claiming to be the eschatological return of 'Isa (Jesus). His sudden appearance and apparent miracles spark a growing international following, casting doubts around who he really is, a case investigated by a CIA officer.
Messiah dropped on Netflix on Jan 1, 2020.
Read more: False God? Roma Downey's new Netflix show Messiah brings controversy
Anne with an E
Sadly this is the last season of Anne with an E, starring Donegal starlet, Amybeth McNulty. The final season of the series based on the beloved LM Montgomery novels, Anne of Green Gables, dropped on Netflix on Jan 3, 2020.
ZeroZeroZero
Gabriel Byrne returns to our screens in an internationally co-produced Italian English language television drama series based on the international bestseller novel of the same name by Roberto Saviano.
The Sky Atlantic series will be released on Feb 14, 2020. Helmed by Gomorrah director Stefano Sollima the series looks at the crime frenzy of international drug trafficking. The Mexican cartels, the Calabrian 'Ndrangheta and corrupt US businessmen all compete for supremacy over the trade routes of the world's most distributed drug: cocaine. 
Dracula
This BBC / Netflix collaboration developed by Mark Gatiss and Steven Moffat (the minds behind Sherlock) is based on the classic Irish horror novel, Dracula, by Bram Stoker (who was born in Dublin). The three-episode series is set in 1897, as an English lawyer called Jonathan Harker (John Heffernan) travels to Transylvania to meet a new client Count Dracula (Claes Bang). 
Normal People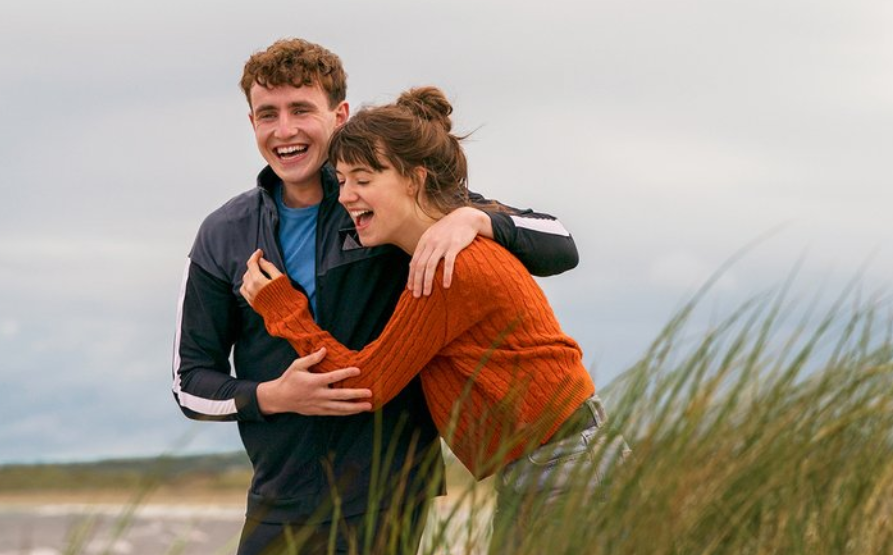 5
Longlisted for the Man Booker Prize, Irish author Sally Rooney is having an amazing couple of years. This is just her second novel and apart from being widely acclaimed, it's now been adapted to air on BBC / Hulu.
The story follows Marianne and Connell, both from a small Irish town, but from very different backgrounds – as they embark on an on-off romance that starts at school and continues through college, during which they test their relationship, experiment with other partners and explore different versions of themselves.
Looking for something great to watch? Check out our top choices here.