The Artemis Fowl movie cast is beginning to take shape as a call it put out for a young Irish lad to play the title role.
Young Irish fans of Artemis Fowl will get their chance to become part of the action as Disney are looking for a young male actor who has, or can do, an Irish accent to star in the title role in the long-awaited movie. The Artemis Fowl movie has been in the pipeline since just after the first book's release in 2002 but the original young fans of the book have more than grown up over the past 15 years, leaving the role to be cast among the next new generation of fans.
With no previous acting experience necessary, Disney is now closer than ever to starting production and are beginning to look for a young male actor aged between nine and 13 who can play the Irish child millionaire and criminal mastermind.
"At first glance, Artemis could be mistaken for a rather ordinary child with little athletic ability, but his eyes reveal a flickering of intelligence," the casting call reads.
Read more: The next Liam Neeson? Young Irish actor tipped for fame
4
"Inquisitive and possessing both academic and emotional intelligence, he is highly perceptive and good at reading people. Most importantly, Artemis is warm-hearted and has a great sense of humor, he has fun in whatever situation he is in and loves life."
Three sets of auditions are set to take place in Ireland: in Galway on September 29 and 30, Dublin on October 1 and Cork on October 14.
Unfortunately, applications were asked to be filed by last night September 18 so it may be a little too late for any young male actors to start perfecting their Irish accent or planning a trip to Ireland.
4
Artemis Fowl is the main character in an eight-book series of sci-fi fantasy novels written by Irish author Eoin Colfer. Artemis Fowl II is regarded as a teenage genius who captures the fairy and captain of the LEPrecon (Lower Elements Police Recon) Holly Short, holding her for ransom so he can return his family's fortunes. While presented as something of an anti-hero, Fowl aligns with the fairies in later books, working alongside them to prevent international catastrophes. The last book in the series was published in 2012.
The rights to the movie were originally purchased by Harvey Weinstein and Miramax in 2001 and while now owned by Disney, Weinstein remains as a producer.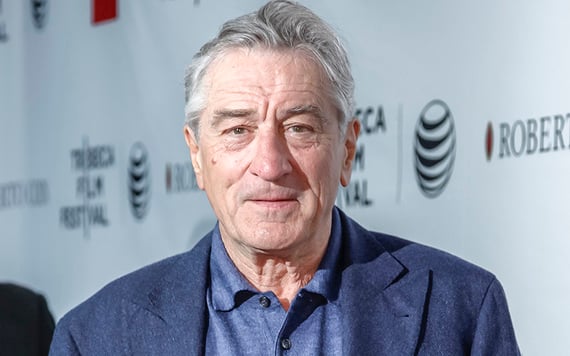 4
As for the rest of the Artemis Fowl movie team, some massive names have been added to the production team including Kenneth Branagh as a producer and director. Robert De Niro is also currently listed on the movie's IMDB as a producer although neither have been confirmed.
The Artemis Fowl movie release date is rumored to be August 2019 but an exact date is too hard to determine this early on in the making.
H/T: RTÉ