The Cranberries singer's family hear the circumstances which surrounded her death in London on January 15.
A hearing at the Westminster Coroners' Court, in London, has heard that Dolores O'Riordan, the frontwoman of the Irish band The Cranberries, died face up in her bath at the Hilton Park Lane hotel, on January 15, still wearing her pajamas.
The inquest officially found that she died of drowning as a result of intoxication from alcohol.
O'Riordan's mother Eileen, brother and sister-in-law all attended the inquest, held tragically on what would have been the singer's 47th birthday.
Read more: Best Cranberries songs to listen to as we mourn Dolores O'Riordan
The court was told she was found "submerged face up in the bath dressed in her pajamas." A cleaner found O'Riordan's body in the bath, with her nose and mouth submerged.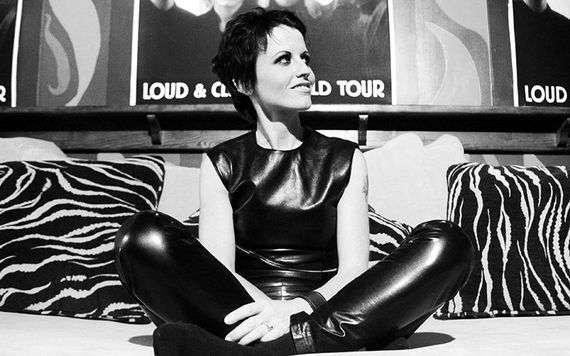 3
The singer had called her mother from the hotel room at 3 am on the morning on Jan 15. She had accessed the bedroom's mini bar and five miniature bottles of spirits, a 35cl bottle of Champagne, an empty packet of cigarettes and the packaging of medication, including lorazepam, were found in her room.  
Her alcohol level was 330mg per 100ml of blood. That is more than four times the legal limit for driving in the United Kingdom.
The report by Dr. Adam Combe concluded that O'Riordan drowned as a result of alcohol intoxication. The police confirmed that is not a suspicious death. Also, no note of intention was found.
Read more: The demons that lingered for Dolores O'Riordan
O'Riordan's US psychiatrist Dr. Robert Hirschfield told the court he had spoken with the Limerick singer on Dec 26.
3
He said, "She was doing well, she was not drinking, she was a little sad on Christmas Day ... no thoughts of suicide."
The Coroner, Dr Shirley Radcliffe, said "There's no evidence that this was anything other than an accident. There was no intention, this seems to be solely a tragic accident."
The inquest noted that O'Riordan had struggled with bipolar disorder and ongoing substance abuse. In September 2017 she had written a suicide note while drinking heavily and taking lorazepam.
Read more: The Cranberries announce 25th-anniversary album release date
This is the version of "Ave Maria" performed by Dolores O'Riordan and Lucian Pavarotti, played at the Limerick singer's funeral: