Colin Farrell is bringing his son Henry as his 'date' to the Oscars on March 12, where the Irish actor is nominated in the Best Actor category for "The Banshees of Inisherin."
"We're both wearing velvet tuxes," Farrell told Vanity Fair in a recent interview.
Farrell opened up about his two sons, James Padraig Farrell, 19, and Henry Tadeusz Farrell, 13, during his chat with Vanity Fair and how they "do the opposite" of keeping him humble.
"I can be a bit kicking over sand castles about the whole thing, about the awards-season stuff," Farrell said.
"I remember my boy came back from school one day and he had heard, I think I had won the National Board of Review and I said, 'yeah, it's cool.'
"And he went, [mockingly]; oh, yeah, yeah, yeah. Yeah, it's cool.' He went, 'Come on, enjoy it for God's sake. Just enjoy it.'
"And I was like, okay, I'll lean into that wisdom.
"His point was you can get overtaken by it. You can take all this stuff too serious by trying really hard to not take it serious, in a way. There's a bit of a trap there."
Farrell added: "As a human being, I know what's really important to me in life and it's not what's happened in the last six months. So knowing that, it just frees me up to actually just enjoy that.
"It is my first time doing all this, and I've been working as an actor for 25 years, so I'm just trying to enjoy it all."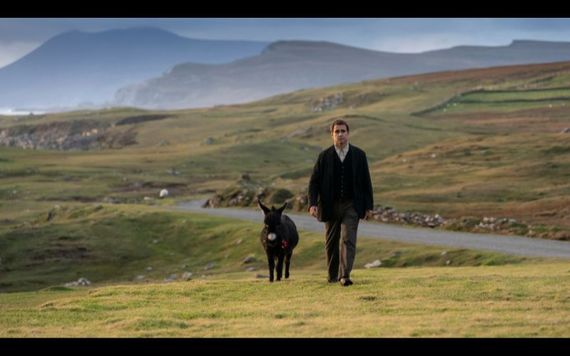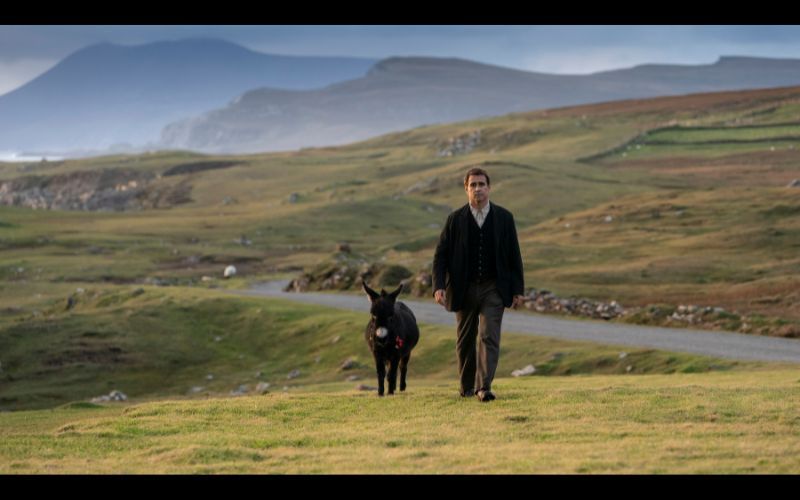 2
Looking ahead to the Oscars on March 12, where "Banshees" is in the running for nine awards in eight categories, Farrell says "that'll be a laugh, and it'll be the last push across the line. 
"We'll just celebrate the day and enjoy it, and take any kind of thoughts of winning and all that stuff off the table."
He added: "We'll miss it—not the accolades and not the attention, but it was a beautiful time making this film. 
"So, we've had kind of an extension of that magic by virtue of being with each other for these five or six months. We'll miss seeing each other. I'll certainly miss seeing them."