Both Bono, with his use of tax shelters which was revealed this week, and the Irish government, which allows Ireland to be used as a tax haven for multinationals, are hypocrites, says Fintan O'Toole, Ireland's top columnist who writes for The Irish Times.
Bono, like the country, is two-faced, claims O'Toole, using tax havens while railing against dishonesty and corruption in other countries.
"Yes, Bono is a hypocrite – but so is Ireland. Around the world, the U2 frontman is the most instantly recognizable living Irishman. It is entirely appropriate that he should be both the face of the country and a prime example of its two-faced attitudes." wrote O'Toole.
Read More: U2's Bono expresses distress at Paradise Papers' tax claim
The Paradise Papers revealed this week by a consortium of newspapers reveal extensive records of a major US legal firm whose main job is to hide their client's money from tax authorities.
A company owned in part by Bono was revealed to be one of those taking advantage. He is by no means alone.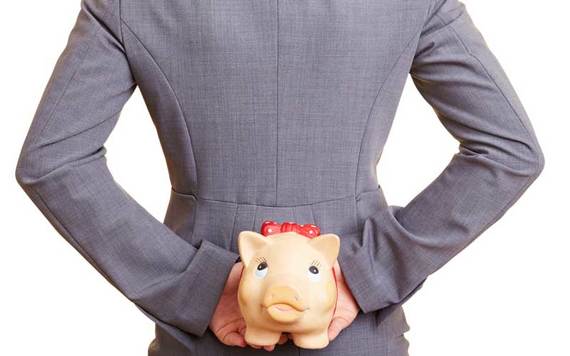 2
O'Toole writes: "Like so many big names, from Lewis Hamilton to members of the cast of Mrs Brown's Boys, from Queen Elizabeth and Prince Charles to Madonna and Nicole Kidman, he (Bono) is drawn, paradoxically, into a world of lucrative anonymity, where money nestles in shell companies with blandly meaningless names, and in faceless foundations and enigmatic trusts established by low-key lawyers.
"And, given Bono's profile as an anti-poverty activist, this makes him fair game for mockery – so long as we acknowledge that the mockery is also self-mockery, that the derisive laughter is also at ourselves."
Read More: Irish names crop up in the Paradise Papers
 Ireland has been a huge player in the tax avoidance business, he points out, with companies like Apple and Google using Irish loopholes to avoid paying tax on massive amounts of earnings in the US.
O'Toole concludes: "We sold our soul but are getting a very good price for it.
"We have a big stake in practices that are morally indefensible."