It's always a treat to hear someone talk about how much they love their home, and Amybeth McNulty sure loves County Donegal! 
The amazing 16-year-old actress who leads Netflix's Anne of Green Gables re-boot, Anne, recently filmed a behind-the-scenes featurette and talked all about how much she misses her native Donegal and her friends there when she's filming in Canada. 
Thankfully, the Prince Edward Island landscape reminds her of home, and she and her friends stay in touch as much as they can, filling each other in about the gossip in Ireland and the gossip on set, respectively. 
Read More: Irish actress cast as Anne of Green Gables in highly anticipated remake
Amybeth was born to an Irish father and a Canadian mother, and when she isn't on set she lives outside of Letterkenny, Co. Donegal. 
In an earlier interview with  the Donegal Daily, the show's executive producer Miranda de Pencier confirmed that 1,899 actresses auditioned for the role of the talented and imaginative Anne but the crew were "thrilled to have found the incredibly versatile and delightful Amybeth McNulty to play this world-renowned heroine alongside the rest of our brilliant cast."
Read More: The wild and wonderful County Donegal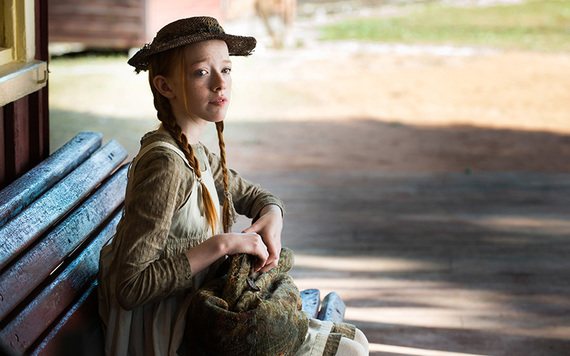 2
In a previous interview on IrishCentral, Amybeth said her greatest hope for the series is for "people to see her love for the world and even though she has struggled through so much how brave she can be in a very scary world." 
Anne - formerly titled Anne with an E - returns to Netflix with its second season today, July 6.