Aidan Turner's birthday is today, June 19! Take a look at the Dublin native's career here.
A massive happy birthday to Aidan Turner who turns 36 today!
Read More: Irish actor awarded title of Sexiest Man in the World
Born in Clondalkin, Dublin, on June 19, 1983, Aidan Turner's career started off in Irish show 'The Clinic' before a spell in the first three seasons of the BBC show 'Being Human.'
5
Playing vampire John Mitchell on 'Being Human' brought the Irish actor to the attention of 'Lord of the Rings' director Peter Jackson, who cast him as Kili in "The Hobbit" trilogy. Turner's part included a much-elaborated-on plot line for the character and won him the Empire Award for Best Male Newcomer for the second film in the series, 'The Desolation of Smaug.'
5
Following his turn in 'The Hobbit', Turner played Ross Poldark in BBC's 2015 adaptation of the 'Poldark' novels by Winston Graham. It was also rumored that he could replace Daniel Craig as 007 back in 2015, which would have made him the second Irish actor to appear as James Bond.
Turner, who was once named as the sexiest man in the world, set the rumor mill into overdrive last year with the revelation that he's dating fellow actor Caitlin FitzGerald, despite having previously stated that he'd be steering clear of other thespians following his break-up with Irish actress Sarah Green in 2015.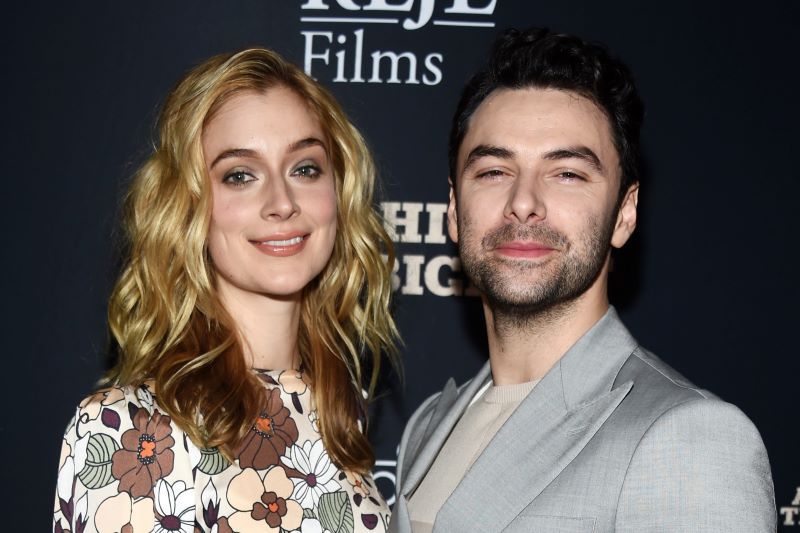 5
Read More: Happy birthday to absolute legend Cillian Murphy!
"You go home, talk about casting directors, you talk about the press, you talk about the next job you're doing - it can become quite dull and taxing," he has said.
"There's nothing like going out with somebody who doesn't even care what you're doing, let alone have anything to say about it. Because then it boils down to what the real things are, you know?"
While the new girlfriend news may break the hearts of many of his female fans, Turner recently said he's never felt objectified, despite the onslaught of attention he receives for being so attractive.
He found himself at the center of a debate in England recently over whether it was right to comment on his looks as we try to steer the conversation away from female actresses' bodies.
Exclusive interview: Poldark's Aidan Turner on romance, religion — and life as a reluctant heart-throb. Interview by @Ellie_Austin_ https://t.co/5bpkwksgSw pic.twitter.com/oqlbiwobqU

— The Sunday Times Magazine (@TheSTMagazine) June 9, 2018
"I've never felt objectified. I think sometimes other people want to feel that for you, which can be quite a strange thing," Turner told the BBC.
"But personally I haven't. You say objectify, but it just sounds like [Frostrup] was sort of admiring that character of Ross Poldark or physically how he looks or whatever."
"These photographs were stills from the show, so in context it makes sense," he said of the frequent topless photos published of him as Poldark.
5
Read More: Happy Birthday, Colin Farrell! Things you need to know about the Irish actor
"When you pull them out and stick a photograph on the front page of a national newspaper it becomes something very different.
"We're not doing anything in our show that... I mean, Game of Thrones probably has far more nudity, or Vikings, or any of these shows, than we would have.
"So I never quite understood why our show was picked in particular, or why these images were concentrated on more so than any other shows, or other images of actors who've gone topless for any sex scenes..."
Happy Birthday, Aidan Turner!
Are you a fan of Irish actor Aidan Turner? Let us know in the comments!