Met Gala 2019: Saoirse Ronan wows once again in a Co Carlow-colored Gucci gown. 
The 2019 Met Gala was one for the ages and never willing to let the side down, Irish attendees showed why Ireland is not all Aran sweaters and Claddagh rings but can pull a punch even at this, the largest sartorial event of the year. 
Here's a look at some of our favorite Irish Met Gala choices from 2019. 
Read more: Irish fashion shines in New York with WearingIrish showcase
Met Gala 2019: Saoirse Ronan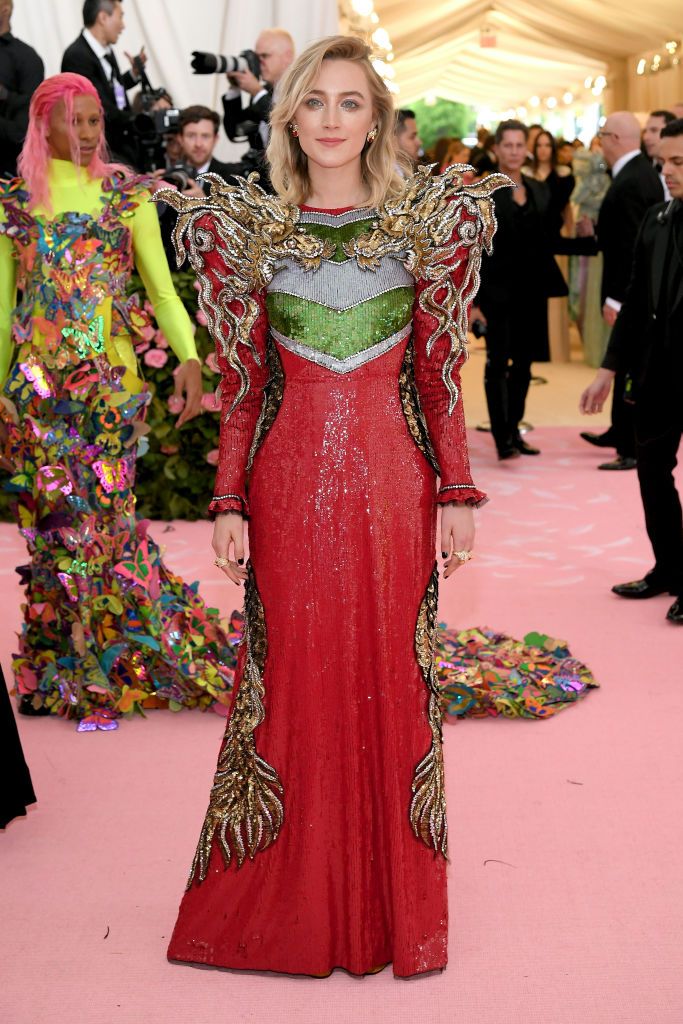 4
Ronan very rarely puts a foot wrong when it comes to her fashion choices and we loved this Gucci gown that appeared to pay homage to her home county of Co Carlow with its red, yellow and green sparkle. 
Read more: Saoirse Ronan stars as Ireland Funds New York Gala raises over $2.3 million
Met Gala 2019: Ruth Negga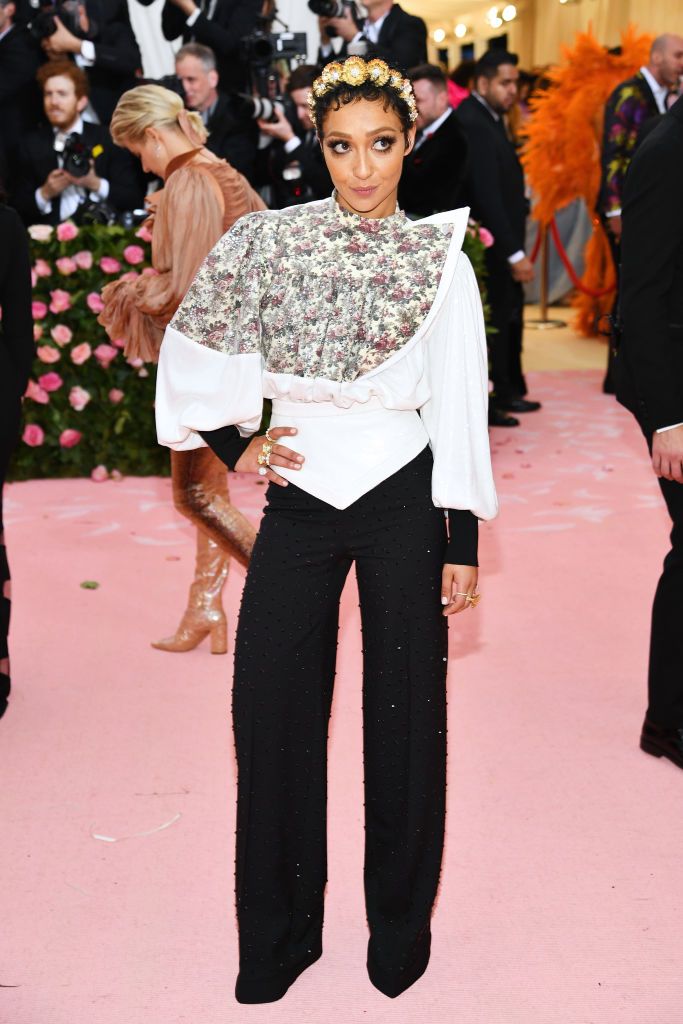 4
The "Preacher" actress is another candidate on our Irish "never puts a foot wrong" list and this Louis Vitton creation, which could quite easily have functioned as your Irish granny's wallpaper, could be one of our favorites. 
The Irene Neuwirth jewelry with a  gold headband and tons of rings continued to hype up the camp. 
Met Gala 2019: Sinéad Burke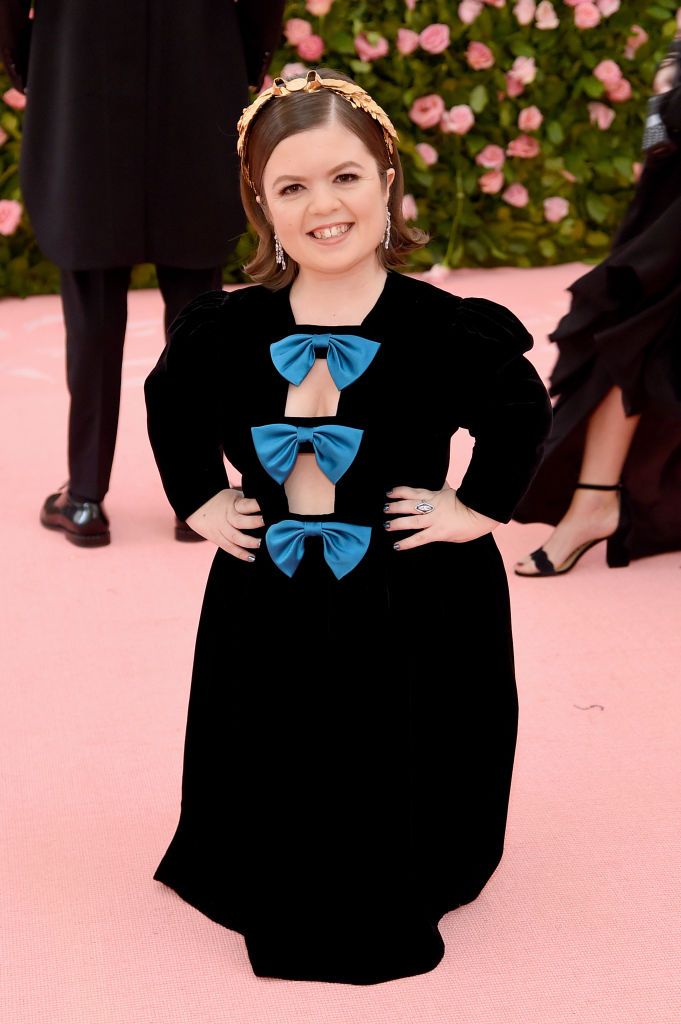 4
As if we weren't already extremely proud of Irish activist Sinéad Burke, she has now become the first little person to attend the Met Gala. A contributing editor to British Vogue, Burke wore a custom Gucci black velvet gown. 
Met Gala 2019: Samantha Barry
Making her Met Gala debut, Glamour Editor-in-Chief Samantha Barry wowed in this gold Jason Rembert suit. The flares, the hair, the drama - we love it all. 
Met Gala 2019: Michaela O'Shaughnessy 
Former social media producer with Teen Vogue and now heading up social at Glamour, O'Shaughnessy is quickly becoming a Met Gala pro. Last year wearing a dress from Irish designer Don O'Neill, this year she opted for a 70s-style midi dress from London-based Rejina Pyo. 
Which Irish attendee was your favorite? Let us know in the comments section, below.