Red Hot has returned for another year with two nude redhead calendars for your pleasure.
Here at IrishCentral, we're happy to get behind every endeavor that goes some way to eradicating the discrimination against red hair (I mean, Ireland does have one of the largest percentages of redheads in the country) and so we were more than happy to hear that the fabulousness of ginger men is to be readily celebrated once more in their very own calendar.
Since 2016, Red Hot has created a nude full-frontal calendar dedicated to dispelling the myth that men with red hair are unattractive and undesirable. The calendar has proven to be such a hit that, now in its third year, it's grown even further, creating not just a "Red Hot Cocks" edition but a "Red Hot Butts" version also and continuing to raise thousands of dollars for charity.   
Read more: Red Hot exhibition of beautiful redheaded men (PHOTOS)
And they are still looking for a few more men to pose, with the main requirements being that you should be an athlete of some sort, and of course, that you have red hair. Created by photographer Thomas Knights and art director Elliott James Frieze, they confirmed to UniLad that they've been on the hunt for "12 new, sporty, ginger lads" and while the level of submissions has been outstanding, they are still on the lookout for two new models to take part.
The 2019 calendar is already set to be a massive success, smashing through the amount they needed to fundraise to make next year's two editions. Overall they were looking for just $19,087 but have so far raised a massive $39,560. We guess a ton of people are excited about their redhead fix!
"There is nothing like the feeling of being naked," the Kickstarter reads.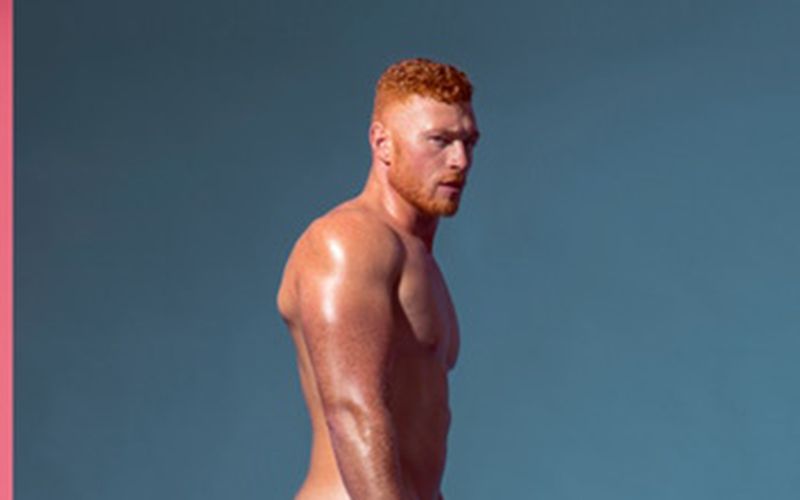 4
"But being naked and ginger often causes a different type of reaction. We are not used to seeing a sexy ginger man with fiery, red pubic hair standing proudly before us.
"At Red Hot, we are all about breaking down socially perceived flaws and smashing taboos.
"When we introduced our now infamous FULL FRONTAL calendar last year we have never had a response like it.
"So Red Hot Cocks is back for another year with a brand new cast of 12 ginger studs, showcasing all new fire crotches, copper knobs and ginger nuts.
"Yes, you heard that right. 12 full frontal, totally nude ginger nuts out and proud for 2019 (there are no censor bars in the calendar)."
Read more: Why all Irish men's beards are red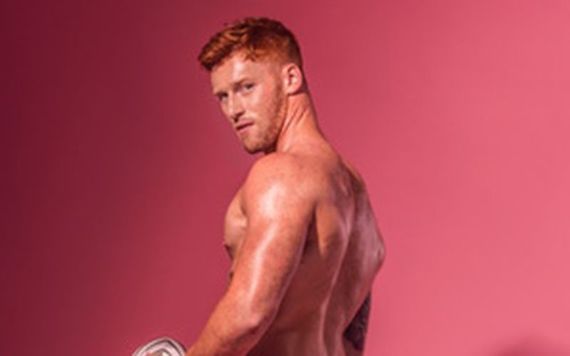 4
The idea for the "Red Hot Cocks" spin-off calendar came from Knights' original "Red Hot" work, which created calendars and produced two best-selling art books from the photographer's artistically shot portraits of redheads.
"Ginger pubes are awesome and your life needs more color," Knights states in the Kickstarter.
"The world is a dark place, so brighten up your life with our two new, super colorful charity nude calendars of 12 ginger nuts or 12 ginger butts!" it adds.
Read more: Debunking redhead myths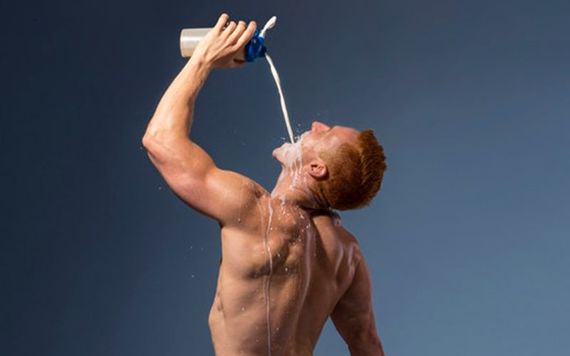 4
"Shot by Red Hot photographer Thomas Knights and art director Elliott James Frieze, the calendars raise money for the Movember Foundation testicular cancer and prostate cancer awareness campaigns."
You can find the Kickstarter and more information on the calendar here.
Will you be picking up a copy of the calendar? Let us know in the comments section, below.