From Christy Brown's Ma to Arthur Guinness! The names of the top five Irish Mammies will surprise you!
The wife of Arthur Guinness, disabled writer Christy Brown's mother, and the Archbishop of Armagh's wife were three of Ireland's top 5 baby machines.
The top five women in Ireland:
Mabel Murphy
Mabel Murphy born 1898, in Lisnaskea, in Fermanagh, had 28 children, 12 stillborn, which sets the Irish record.
Duchess of Leinster, Emily FitzGerald
In second place is the Duchess of Leinster Emily FitzGerald and her first husband James FitzGerald, First Earl of Leinster with whom she had 18 children between 1746 and 1773. He later married the babies tutor and had three more children.
Read more: Tears of joy as baby girl Ireland hears parents' voices for the first time
Olivia Whitmore
3
Arthur Guinness, yes THE Arthur Guinness, who married Olivia Whitmore, the daughter of a grocer who brought a dowry of $1,000. They had 21 children ten of them made it out of childhood.
No wonder Guinness got a reputation for working like Viagra pills.
Bridget Brown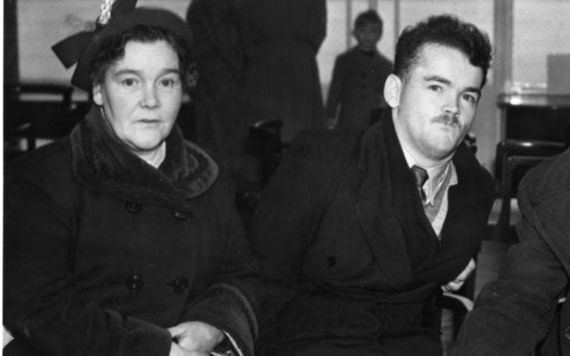 3
Bridget Brown (née Fagan) and Patrick Brown were the parents of Oscar winning Christy Brown. Christy had 15 brothers and six sisters.
Jane Purdon
Archbishop of Armagh, and later Dublin, and Lord Chancellor of Ireland Adam Loftus had 20 children with his wife Jane Purdon between c. 1559 and 1590, twelve of whom survived to adulthood.
Read more: Has John F. Kennedy had an influence on the top 2017 Irish baby names?