Add this Irish cottage to your Christmas list this year!
Killasanowel Cottage, located just outside of the Irish town of Carrick-on-Shannon, may need a bit of TLC, but this derelict cottage for sale in Ireland could also turn out to be your dream home, with a remarkably low price tag that would normally just about get you a family car in Ireland.  
Read more: A swimming pool in a traditional Irish thatched cottage? Now we've seen everything
Yes, for only $29,500 this old Irish cottage is now on sale and is looking for its next owner to return it to its former glory. While you may never before have thought about a cottage as a Christmas present, this patch of Irish land is perfect if you're looking for a new passion project that would also bring you back to the home of your ancestors.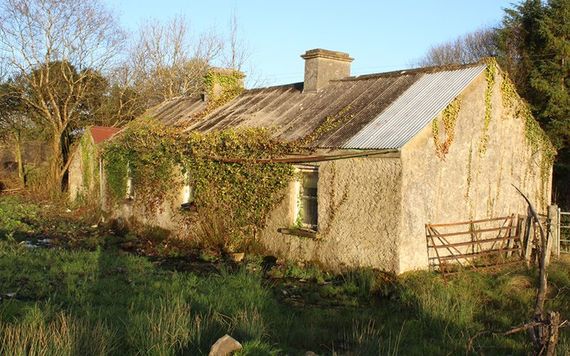 6
The cottage as a Christmas present is the brainchild of auctioneer Joe Brady of REA Brady. Brady believes this cottage could turn out to be an absolute steal. The Killasanowel Cottage is extremely overgrown and not currently habitable but lies on 1.7 acres of farmland just over three miles from Carrick-on-Shannon in Co. Leitrim.
The two-bedroom Irish cottage is in a scenic, rural area and, Brady claims, also holds the potential to be extended to allow it to become a three-bedroom house, while retaining its authentic Irish cottage aesthetic.
Read more: Mayo and the Cliffs of Moher tours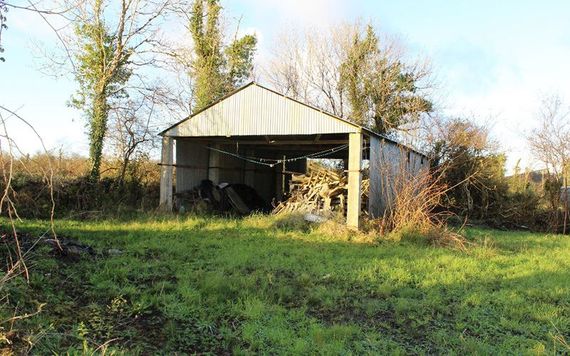 6
"For those with hectic city lives, this could be the best present they could give their family," said auctioneer Brady.
"It is a rural cottage in a tranquil setting that, with a lot of tender loving care, could be a family project and a home to make memories in.
"Let's be clear, this is a project, but underneath that rough exterior is a diamond," he continued. 
Read more: Ring of Kerry stone cottage is the ultimate Irish dream home
6
"This cottage is a traditional straight three-room cottage with rubble stone walls and a gabled roof, two chimneys and stone outbuildings.
"It sits on a very large site, measuring over 1.7 acres, and to the rear is a large more modern concrete and galvanized building that with repair and completion could be a great workshop or storage building.
Read more: Galway's Claddagh Cottage lets you experience Irish life 100 years ago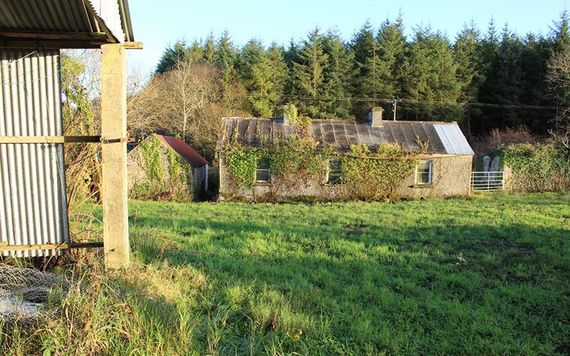 6
"Also on the property is second row of old stone sheds which could be improved.
"You could easily add 40 sq m (430 sq ft) to bring the cottage up to 59 sq m (635 sq ft) – ample space for a good three-bedroom home while retaining that lovely cottage style and shape."
Read more: Northern Ireland and Game of Thrones tours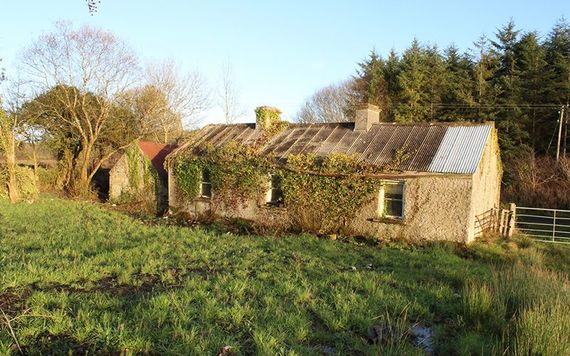 6
The cottage is scheduled to be auctioned this Tuesday, December 19 and the advised minimum value for the cottage is currently held at just under $30,000 (€25,000). 
Read more: Documenting Ireland's beloved thatched cottages before it's too late (PHOTOS)
You can find more information on the property or register for the auction here.
Would you want to receive an Irish cottage for Christmas? Let us know in the comments!