It's never too late to start exercising, as demonstrated by one 73-year-old Irish woman who decided to take up boxing as a way to get fit after surviving cancer.
North Dublin native Jennifer Sweeney used to take regular walks as part of her fitness regime until she was diagnosed with esophageal cancer, she told the Irish Independent.
However, the treatment for the cancer really took a toll on her physical strength.
"I was diagnosed and really there was no cancer in my family, so I was more surprised than shocked," she said.
"I was lucky that it was stage two cancer. I thought, 'I'm going to sail through this' and initially I found the chemo a doddle, but after a while, I started to feel wretched, especially after the radiotherapy. I felt dreadful with fatigue and pain.
Read More: Irish American philanthropist makes Irish boxing club dream come alive
"I realized [recovery] was going to be a gradual process, using gentle exercises," she added. "The first time I tried squats I thought, 'I can't do that'. I was afraid I'd fall on my backside. Now, 150 squats at a time aren't much bother to me."
She recently decided to take up boxing.
"I do my (fitness) homework every day," she said.
"I do what I call my 'Jennifer Lopez' bum exercises, and then some relaxation and stretching exercises.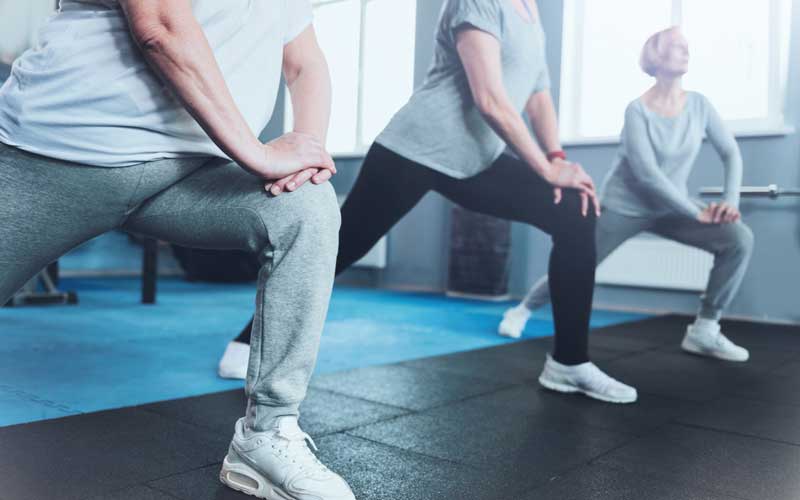 2
"It's not just for your body, or your physical shape - it's also for your mind, and to make you feel better about yourself and give yourself confidence and hope.
"I can do things; I can lift things; I can carry things, and I can live a normal life," she said.
"I feel so confident, I'm even fitter than before I got the cancer."
As Sweeney shows, getting older doesn't necessarily have to mean a decline in physical activity.
Paul Kirwan, a personal trainer, told the Irish Independent that he has been seeing more clients over 65, most likely due to recent health awareness claims such as Healthy Ireland initiative.
Read More: Maureen O'Hara's friend suffering from terminal cancer helps others through knitting
"I can't believe the amount of people who are realizing that not just sport but movement is great for their health," he said.
"There's been a big shift in older generations asking for regimes and building on classes they regularly attend.
"Aside from the many physical benefits, the social benefits of regular exercise are astronomical," he added. "I've noticed that in some classes, the people become friends and meet up on their own time."
He said some older people avoid exercise due to a "psychological barrier."
"There's a lot of stigma out there and it's not uncommon to hear people say, 'I'm too old to exercise' or 'it's too late for me to benefit'. But once they start it, the older generations really tend to stick to it."