Saint Patrick's Day 2015 presented an interesting opportunity for one Irish entrepreneurial couple, from Donegal, innovators of a unique event and entertainment business, when they created "The World's First Irish Thatched Cottage Air Building". Since then their business has gone from strength to strength.
The couple have been inundated with interest and requests since then for these unique Irish and Celtic themed structures from around the globe. Tampa Bay Florida, New York and Cleveland Ohio have seen 'The Thatch' pop-up for events such as the Ohio Celtic Festival, The New York St. Patrick's Day Parade and most recently a Super Bowl party in Tampa Bay, to name but a few.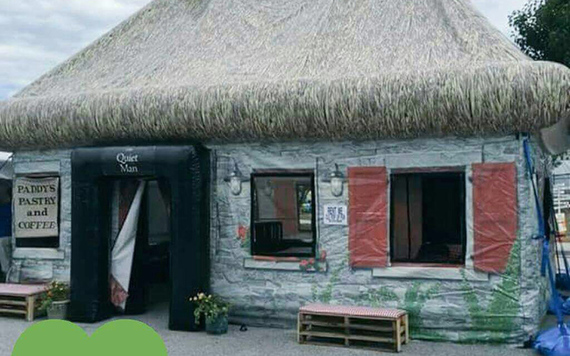 4
Catriona Mulhern, and her partner, boldly threw in the towel on their drinks industry jobs to start their new venture, Pop Up Pubs.
As interest and demand for their business continued to spiral, Catriona and Paul set their sights on the United Kingdom, United States, Australian, United Arab Emirates and Canadian markets, designing and manufacturing Celtic themed air buildings for clients globally.
Speaking about the concept, Catriona said "The reaction has been incredible, the idea of temporary and instant Irish themed venues 'popping up' is a cool event solution as is but the Irish themes and designs are just special and everyone loves the fun element that these structures bring to the table."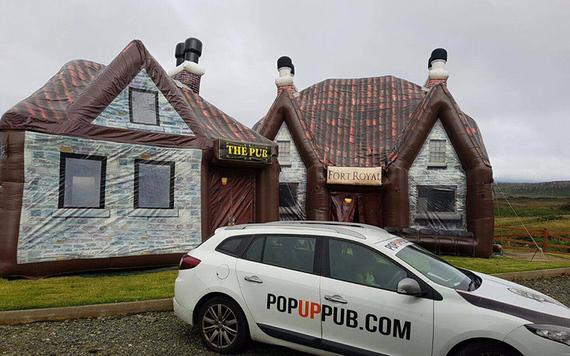 4
A complete range of Celtic themed Air Buildings are currently being commissioned for summer events across the United States including a replica of an ancient Crannog and a GPO styled building. One Florida based client is former NFL kicker, Steve Christie, and his wife Kelly, who have just launched 'The Wandering Pub'.
The air buildings need just over four minutes to inflate fully and can literally 'pop up' anywhere.
"We are fortunate to be incredibly busy with the Irish hire business of Pop Up Pub but we have some major US appearances mid-summer that we are really excited about, we are looking forward to creating more and more cool Irish structures in the coming months" said Catriona.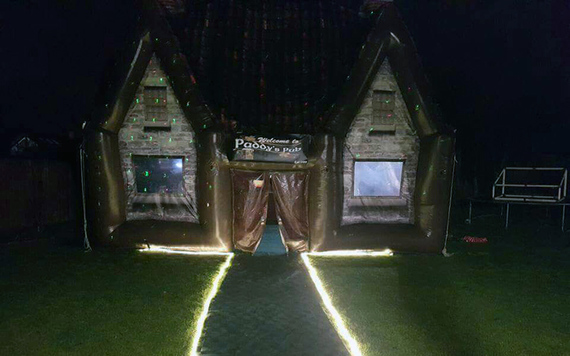 4
Keep up-to-date with all IrishCentral's St. Patrick's Day stories here